FOREIGN INVESTORS CONTINUE TO POUR CAPITAL INTO REAL ESTATE

Real estate is on the radar of foreign investors
According to the General Statistics Office, from the beginning of the year to 20 April 2018, the total FDI capital in real estate is $807.5 million, accounting for 10% of the total registered capital ($47 million of newly registered capital, $224.94 million of paid-in capital, $109.07 million of additional registered capital.
According to Savills Vietnam, over the past three years, we have witnessed the relatively strong participation of investors from Singapore, Hong Kong, Japan, South Korea, etc., while in the previous time, the only goal was to survey and search for opportunities. In particular, in 2017 and the first half of 2018, the activities of domestic and international real estate investors in Vietnamese market took place quite dynamically.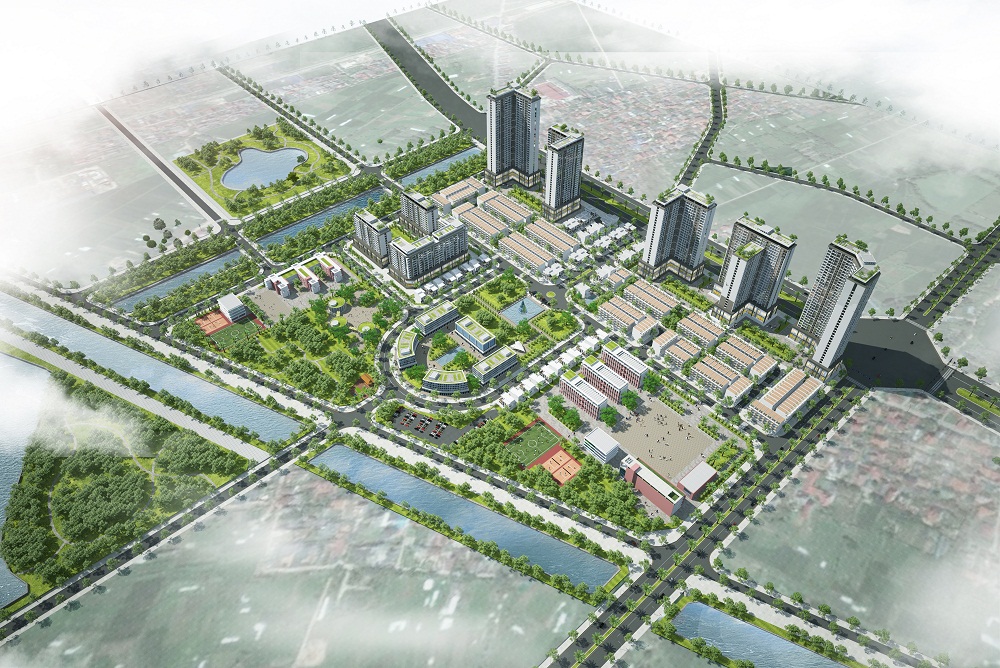 Mr. Nguyen Cong Ai, Deputy General Director of KPMG said, "In the past one year, especially in the early months of 2018, KPMG has never been this busy before. The company continues to welcome foreign investors to Vietnam to seek investment opportunities. In particular, the North Asian investors had a huge interest, especially Japanese investors. Ho Chi Minh City is the most attractive investment destination.
Through surveys, Japan is taking the lead. Specifically, according to the Foreign Investment Agency, as of 20 May 2018, Japan has 67 effective projects with a total investment of more than $2.337 billion. Mitsubishi Group and Phuc Khang Construction and Investment Joint Stock Company, for example, have set up Phuc Khang Mitsubishi Corporation Holding (PKMC) to exploit and develop a land fund worth more than $500 million in Phuc Khang. Two other Japanese investors including Hankyo Realty and Nishi Nippon Railroad have cooperated with Nam Long Investment Joint Stock Company in launching Mizuki Park project in District 7 with investment capital of about 8,000 billion dong. In addition, it must mention the cooperation between Daiwa House – Nomura – Sumitomo with Phu My Hung Development Corporation, Sanyo Home with Tien Phat Land Real Estate Joint Stock Company, Mitsubishi with Bitexco, Tokyu with General Becamex IDC Vietnam, etc.
Mr. Matthew Powell, Director of Savills in Hanoi, said that the attractiveness of Vietnamese real estate market is made up of a solid foundation thanks to the favorable macroeconomic situation, the development of infrastructure, and the potential for high yields and capital values of segments.
In addition, according to Mr. Su Ngoc Khuong, Investment Director of Savills Vietnam, foreign investors, especially in Asia, are much more familiar with Vietnam's market and are looking for attractive factors in Vietnam that other countries do not possess. For investors, a real estate market with more than 100 million people and young population structure is a very attractive opportunity. The tendency to buy a house after getting married or working of a growing number of young people has made housing demand sharply increase not only in major cities but also in areas with high urbanization rates.
"In the context of global economic uncertainty and lack of safe and high potential investment opportunities, Vietnam's economy in general and real estate market in particular become one of the destinations of investors thanks to thanks to positive and stable macroeconomic growth", Mr. Khuong emphasized.
Capture foreign capital flows
Sharing with Bidding Newspaper, Mr. Su Ngoc Khuong said that in 2018 and in the coming time, foreign investors will make long-term investment plans and strategies to consolidate their position and maximize their value in Vietnamese real estate market, both in terms of direct or indirect investment (through M&A activities). The FDI enterprises, which have invested in the past time, after gaining sufficient experience, will continue to expand their operations in Vietnam in the hope of widening their profit margin.
Mr. Nguyen Cong Ai said that, unlike in the past, foreign investors are tending to buy shares of companies or buy parts of projects having completed procedures with state authorities, and then set up joint ventures. They, instead of establishing joint ventures with domestic companies, venture in essence, and after a period of time, buy shares and turn the joint ventures into wholly foreign-owned companies.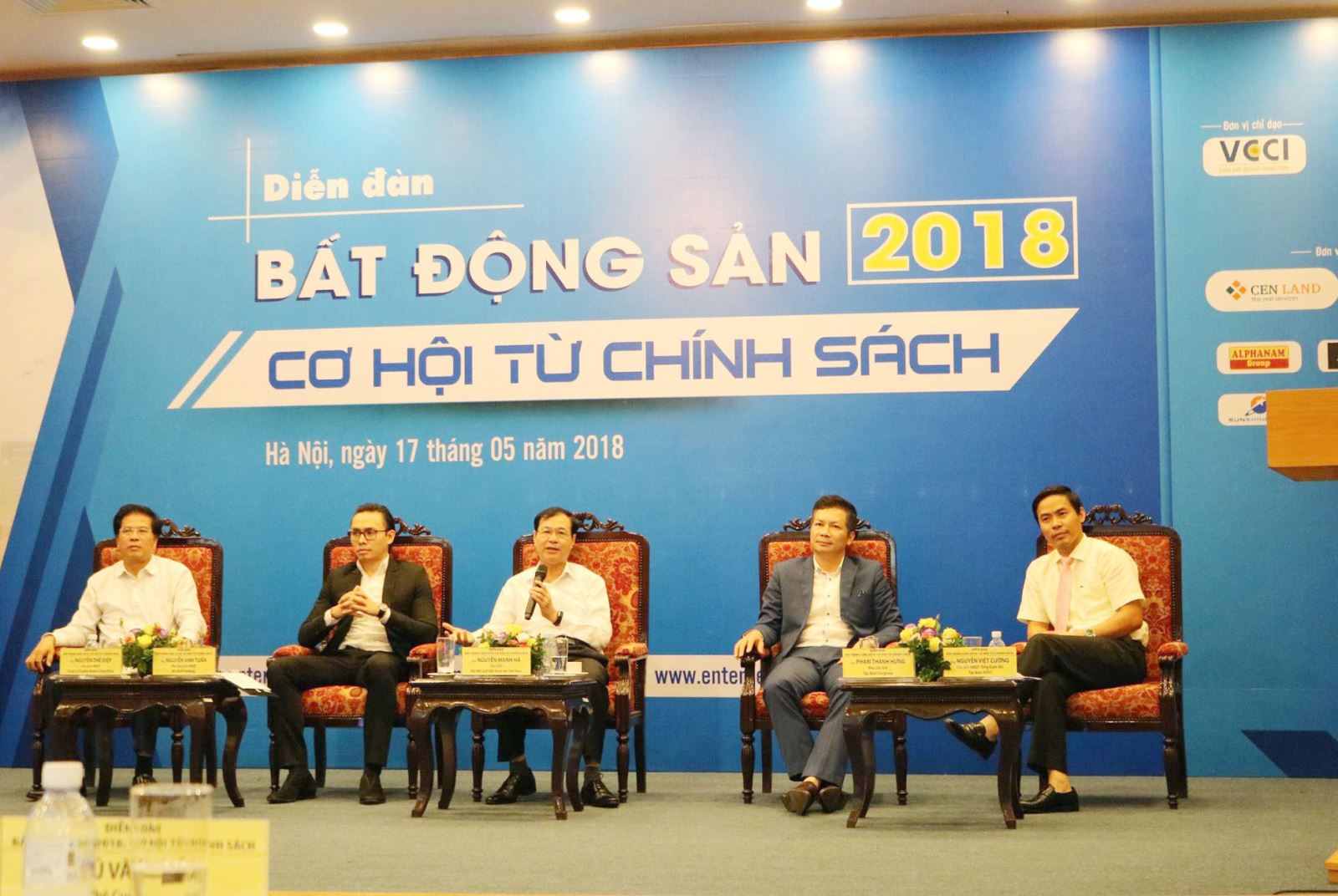 In order to seize this opportunity and open the way for foreign investors, some experts suggest that the Government improve its institutions, create a legal environment and simplify administrative procedures, and provide transparent, consistent information and clear planning for fields which should be prioritized for investment attraction and appropriate investment support policies and incentives. Mr. Nguyen Cong Ai suggested that the biggest concern of foreign investors is the change of laws and policies. Therefore, maintaining the stability of laws and policies in the long run plays a very important role in keeping investors.
Regarding domestic enterprises, Mr. Nguyen Viet Cuong, Chairman of KOSY Group, said that the cooperation, joint venture, association, or transfer with foreign investors is one of the effective capital mobilization channels. To do that, enterprises must prepare their own advantages in terms of development strategy, personnel, information transparency, etc.
– BICH THUY – Bidding Newspaper –