Kosy – Song Cong Urban Project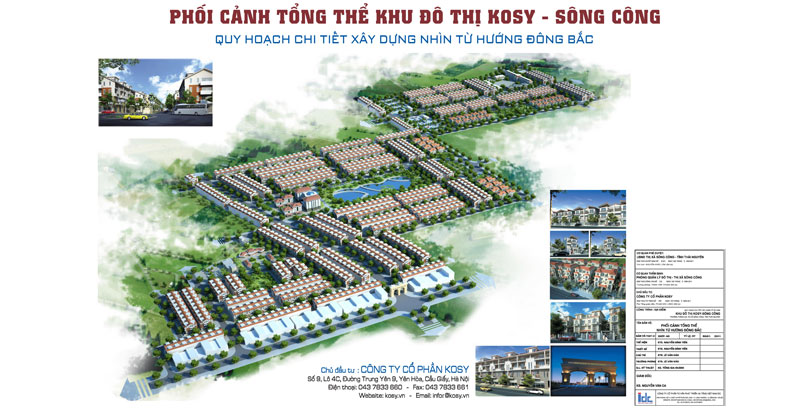 Project overview:
Location: Thang Loi Ward, Song Cong City, Thai Nguyen Province
Area: 38.78 ha
Total estimated investment: VND 481 billion
Population size about: 5,716 people
Number of villa blocks: 72 blocks; Area: 250m2/block
Number of townhouse blocks: 1,242 block; Area: 100m2/block
Land area for construction of public utilities and services – trade: 4.5 m2/ people
Land for transport, parking lot: 28 m2/people;
Land for greenery, sport: 10 m2/people.
Project location:
Song Cong is an industrial city and an economic, administrative, cultural, social center of the South of Thai Nguyen province; as the traffic, exchange key hub of economic – social development of the Northern Northeast. The city is in the process of promoting infrastructure construction of new urban areas, the administrative center of the communes, wards to get ready a city in 2015.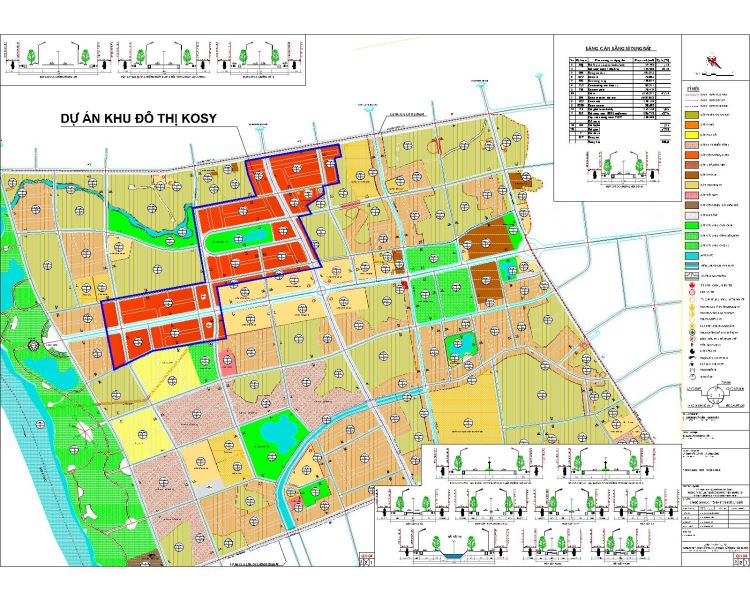 KOSY – Song Cong Urban Project is located in the leading prime location of Song Cong City: The North is 40km from the central line of Thang Loi street and borders the residential area lot no. 1 on Thang Loi street; the South borders the existing residential area; the East borders the sub-zoning road to the West of Song Cong High School and the residential area; the West borders the existing residential area and crop land. KOSY – Song Cong Urban Project is very close to the center: Administration, Commerce, Culture … of the town; 15 km from Thai Nguyen City to the South, about 10km from Samsung – Thai Nguyen Factory and about 20 km from Ho Nui Coc tourism area. This place is planned to develop into a green, clean and nice urban area. Domestic houses are beautiful with synchronous infrastructure. Residents may choose their dream houses in the future.
Project advantages:
KOSY – Song Cong Urban Project is planned to develop into a complete urban area with full of the works such as cultural centers, schools, commercial centers, green parks and medical centers… interspersed with domestic houses in order to create a comfortable, perfect, synchronized living environment for the lives of residents.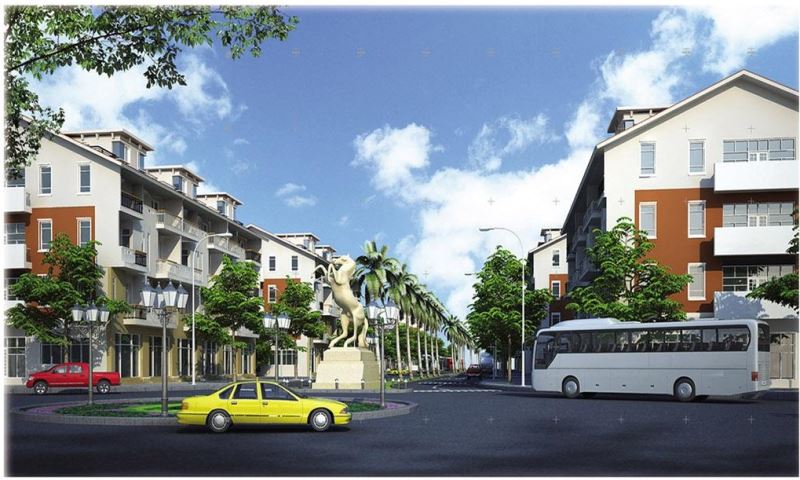 KOSY – Song Cong Urban Project is designed with inspiration from the image of a growing urban area to bring people great experiences in a perfect living environment. The entire space of the urban area gathering around the central open space like parks, lakes, high-rise buildings and villas, forming a space core with a low building density. Outside are townhouses with a high building density. The transport system, electrical system, water supply and drainage system, communication system, environmental sanitation; harmonious space, efficient exploitation of land fund to ensure the sustainable development of the city.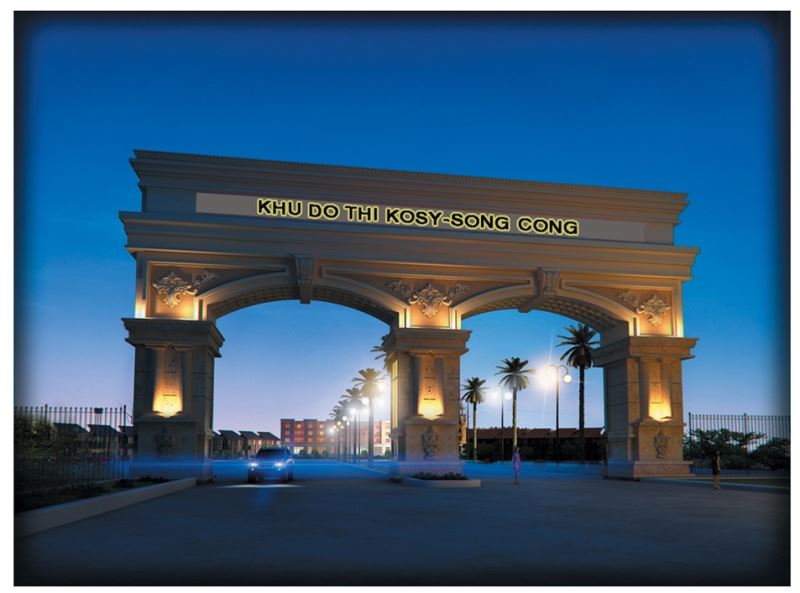 Project potentialities:
In recent years, the economy of Song Cong city and Thai Nguyen province is developing quickly; material life, spirit of people is constantly improved. With a decent income, a number of people need to buy land building houses or trading. Samsung Group going on investment of USD 3 billion to expand the plant in Thai Nguyen province will attract more workers from other provinces and also contribute to the increased demand in housing. However, the current real estate market supply of Song Cong is quite limited, especially lack of high-quality products.
KOSY Joint Stock Company – the project investor has employees who are highly qualified, methodically trained, intensively understanding of the market, have good skills in Business Administration, Transport, Construction… so the direct selection of the qualified construction units of the project should be carefully planned and reasonably performed to have products with high quality, competitive price.
The licensed investor's selling price proposed for 1m2 of land is affordable to the most people, especially the officers and employees of agencies, organizations and businesses in the area… Song Cong town and the areas adjacent to the project and other localities in Thai Nguyen province.
With the advantages of geographical location, architectural planning, reasonable selling price and other conditions suitable to the demand of customers and investors, KOSY – Song Cong Urban Project is a bright spot in the market. This will be an attractive destination for investors and the right choice for those who are seeking a modern living environment which is convenient for living, work and developing economy.
Project progress:
After a long survey, research of investment opportunities in Thai Nguyen Province, KOSY Joint Stock Company decides to build a new urban area in Thang Loi Ward, Song Cong city, Thai Nguyen province. Based on the planning document prepared by KOSY Joint Stock Company and the Consultant, The detailed planning (1/500) of KOSY – Song Cong Urban Project has been approved. KOSY Joint Stock Company has been selected as the project investor by the Chairman of the People's Committee of Thai Nguyen province.
The company has actively tried its best to complete the project on schedule.