Promotion of Investment and Cooperation in Providing and Developing Human Resources in Japan

Kosy Joint Stock Company's visiting trip to Japanese Enterprises was aimed to achieve two (2) purposes:
1. That KOSY Joint Stock Company search for potential partners and promote investment in the company's business fields.
KOSY Joint Stock Company conducted surveys and communicated with many Japanese enterprises with strong financial strength, reputation, and long experience to the promote possible investment cooperation and implementation of major projects to be developed by the company.
In particular, the company sought cooperation partners in the field of real estate for the construction of new urban areas in which the company is the investor for a number of provinces in North of Vietnam. The Japanese enterprises' willingness in investment cooperation has opened up great opportunities for the Company to further their available resources.
At a meeting with a number of leading enterprises in Japan, representatives of Kosy Joint Stock Company exchanged ideas related to construction cooperation of urban areas being developed by KOSY Joint Stock Company which aided in promoting the strength of both the two parties. Japanese partners also committed to promoting the work plan detailing of KOSY Joint Stock Company in the shortest time.
KOSY Joint Stock Company has established good relationships with many large-scaled enterprises in Japan. These enterprises are willing to cooperate and in fact, the parties signed the agreement on cooperation in the fields of real estate investment and labor export.
This was a great opportunity for the Company to promote cooperation with foreign enterprises in other business sectors.
2. That KOSY Joint Stock Company promotes export of labor and training workers for Japanese enterprises.
In 2014, despite difficulties, labor export market of Vietnam continues to obtain positive feedback such as Japan's willingness to accept Vietnamese workers in great numbers, Korean market has reopened, and many other markets began considering Vietnamese workers. Therefore, Kosy Joint Stock Company confirmed that labor export and training workers for Japan enterprises might be the main business field with great potential.
The planning and development operations of the Company were divided into several stages with steps and different goals. In the near future, the company will promote the supply of labor for the Japanese market. The Company chose the Japanese companies as its main partners because Japan is naturally a traditional market, an economic powerful country with a leading developing economy in the world, and the demand of employing foreign laborers including Vietnamese workers is very high. Moreover, the relationship between Vietnam and Japan is very harmonious. This relationship has been nurtured by two countries for over 40 years. In the coming years, the relationship between these countries will continue to grow as the level of mutual trust increases. In addition, Japanese and Vietnamese cultures are of the East Asian culture, Vietnam's laborers can easily adapt and meet the working conditions and environment in Japan.
Based on the abovementioned advantages, the company leaders decided to establish a Japanese Market Survey Committee which is consisted of qualified and experienced personnel who are also proficient in foreign languages to plan a specific survey. Over the course of fieldwork, the Company realized that Vietnam enterprises have many opportunities to offer thousands of laborers for Japanese enterprises in the areas of Construction, Mechanical Engineering. Electronics, Apparel, and Food Processing.
During the meeting, Japanese organizations and enterprises appreciate the cooperation plan prepared by KOSY Joint Stock Company and they confirmed that KOSY Joint Stock Company as their key partner. KOSY Joint Stock Company also identified potential partners as very reliable for providing operational cooperation and development of human resources of the company in the future. The two parties agreed to actively implement a long-term comprehensive cooperation plan set out for mutual benefit.
Here are some photographs of the trip in Japan.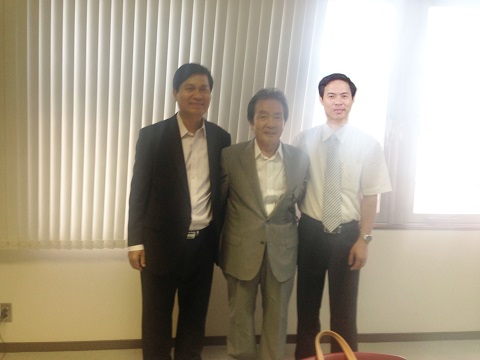 From the left: Mr. Le Quoc Thinh – Consulate General in Osaka Japan, Mr. Nishimura Hiroki – Chairman of BOM of NSC Group (1 of 300 leading groups in Japan), Mr. Nguyen Viet Cuong – Chairman of BOM/CEO of KOSY Joint Stock Company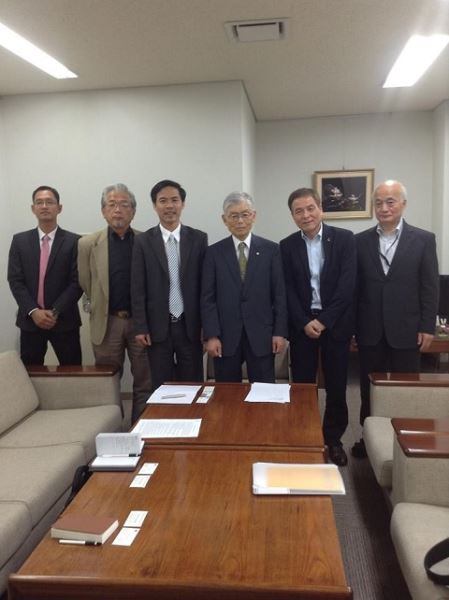 From the right: Mr. Katsumi Shato – Chairman of Fukushima Better Future Group; Mr. Kenji Ouchi – Chairman of BOM of Misuzu Corp., Mr. Yasuo Shiraiwa – Chairman of Fukushima Association – Vietnam; Mr. Nguyen Viet Cuong – Chairman BOM /CEO Kosy Joint Stock Company; Mr. Takao Kanno – CEO of Fukushima Better Future; Mr. Dao Quoc Vinh – Official of Kosy Joint Stock Company.

Mr. Nguyen Viet Cuong, and Mr. Kinzo Sato – Chairman of BOM of Daiei (the 4th person from the left)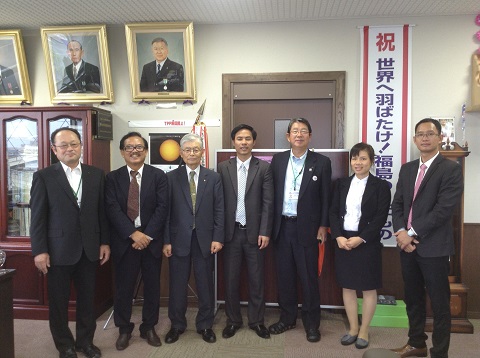 Mr. Nguyen Viet Cuong and some business leaders of Fukushima area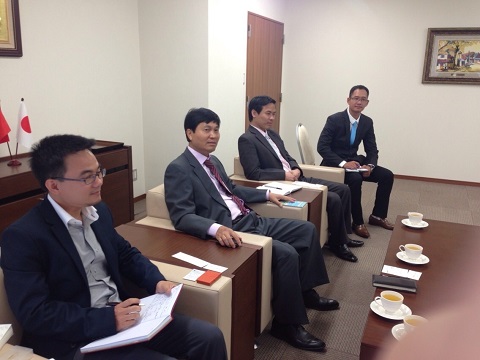 Mr. Nguyen Viet Cuong – Chairman of BOM/CEO of KOSY Joint Stock Company
and Mr. Le Quoc Thinh – Consulate General in Osaka working at NSC Group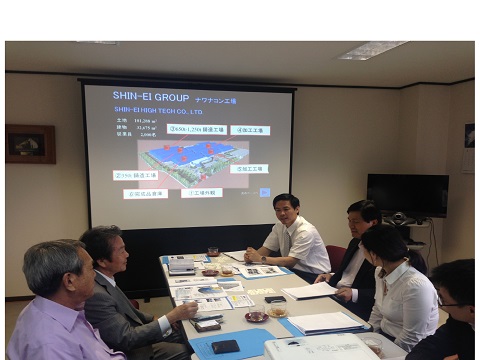 Mr. Nguyen Viet Cuong and Mr. Yashuharu Takayama – Chairman of BOM of Satsuki Koken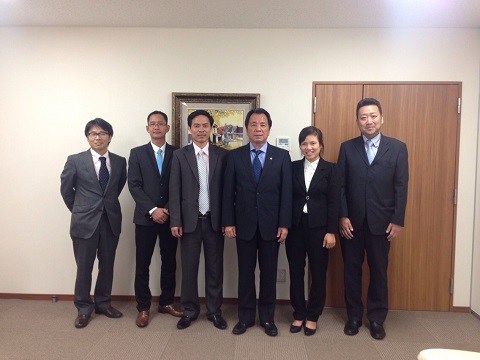 Mr. Nguyen Viet Cuong working at the Consulate General in Osaka Japan