Review meeting and the end of 2011 festival

Date 29/01/2011 Company Kosy review meeting in 2010, all annual festivals and Tan Mao welcome the new year 2011.
Morning, the meeting took place at the headquarters conference room Kosy, to attend meetings with company leaders Kosy, leaders of departments and certain officers and employees of the company. Chairman / General Manager Nguyen Viet Cuong concluded in 2010 is the year marking the company's development, although there are areas of activity are not as effective as the field of education and training programs built with Viettel. But, the real estate sector performed extremely well, and rose to become the industry leader in corporate performance and potential.
Mr. Nguyen Viet Cuong stressed, with power to unite a community we are striving to add more of all leaders and staffs, our company Kosy 2011 will be effective on the 4 areas Main Business: Real Estate, Construction, Mining, Education, and will achieve the set objectives and emphasis Kosy is on track, we have basically achieved the objectives established for each Kosy years and trust will achieve big goals set in 2021.
At the meeting, Chairman Nguyen Viet Cuong announced decision to appoint the Chief Accountant and the Company announced the award in 2011.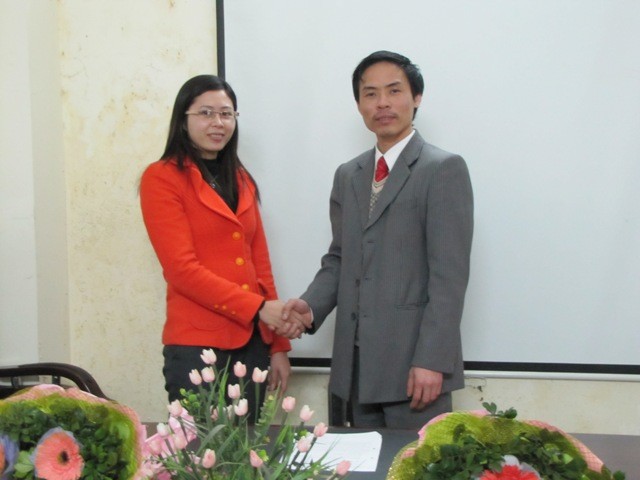 Mr. Nguyen Viet Cuong hand the decisions appointed chief accountant for Khuat Thi Hanh
Bonus in 2011 based on several criteria, which, based on two main goals: Effective work and work characteristics. Most employees are rewarded, the average bonus paid in two months.
In particular, the Chairman decided to donate two company cars worth $ 1.4 billion for the two company officials, including Mr. Pham Sac Long – Vice President in charge of real estate, and Mr. Nguyen Trung Kien – Deputy construction.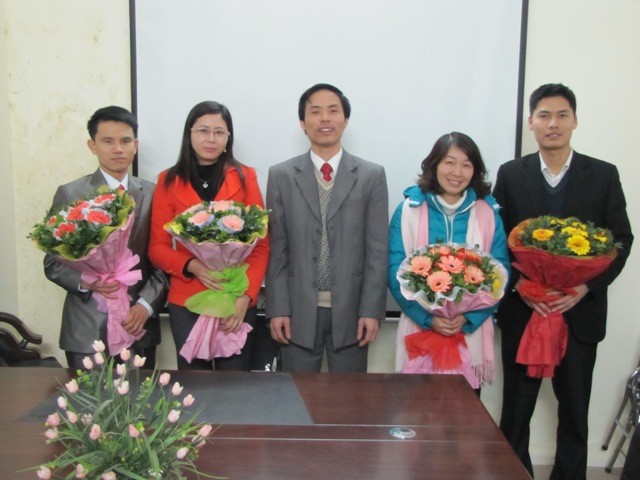 Mr. Nguyen Viet Cuong flowers for four individuals with good performance in 2010
From right: Mr. Nguyen Trung Kien – Deputy Construction
Tran Thi Phuong – Head of Management Education
Nguyen Viet Cuong – Chairman / General Manager Kosy
Khuat Thi Hanh – Chief Accountant
Pham Sac Long – Vice President
At noon, the company organizing the festival every year at the restaurant is popular on Le Quang Dao and then the afternoon is the amount of entertainment welcome the new year in Las Vegas addition.