The birthday celebration for staff JSC KOSY

As a routine activity still takes place every month, when the birthday of each staff officer KOSY. Division will represent the union to organize the company to celebrate the birthday of siblings have the same birthday month. In August this fall, is a special occasion to celebrate the two officers have the same birthday coincide with each other as Mr. Nguyen Viet Cuong-President of the Board and Mr. Nguyen Xuan Vy – Deputy General Director combined company and birthday in the month of some staff – other staff.
The ceremony was held in the cozy and elegant at the restaurant 47 Nguyen Khang, with the participation of all present in the company of you, your family and loved ones friends and business partners food company.
In an atmosphere of fun with the good wishes along with the flowers have to say it all the sincerity of the people when to send birthday greetings to the owner of the party. Through this event will increase the attachment relationship of brothers and sisters in the company and make a comfortable friendly to friends and partners when the company work. It is a platform to create long-term growth for the future of KOSY.
Some pictures at the party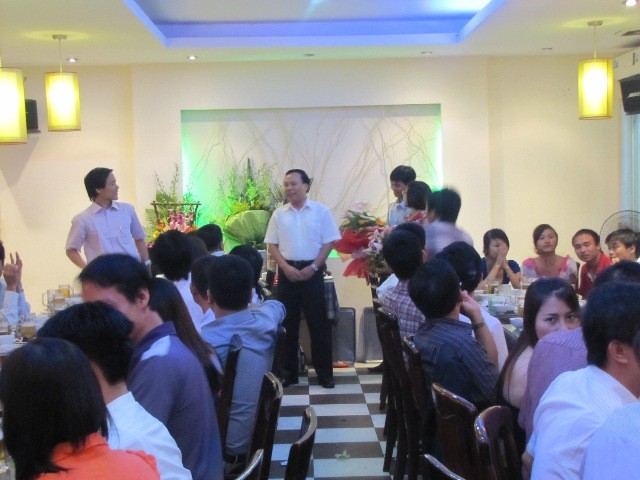 Mr. Diep – Deputy Director of the Company party opening remarks