Chairman / CEO Kosy Group share their experiences in the class of Global CEO Academy

Global CEO Academy's training program on management of global senior executive organized by the Asia Pacific Institute of Management (APIM), National Economics University in Hanoi (NEU), with support of the International Cooperation Agency of Korea (KOICA). The course lasts 22 weeks, for senior leaders of businesses, government agencies and professional leaders in charge, senior personnel of enterprises in Vietnam and Korea.
Contents of the training consists of two parts: theoretical lectures and practical inquiry. The participants shared knowledge of business strategy, experience success and failure from the speakers are successful entrepreneurs, have the capacity, the knowledge, deep experience in the field of presentation, has through practical experience and achieved certain success. The course opened up opportunities for faculty and students interact with each other to expand ties, enhance expertise and business capabilities.
Come to class, Nguyen Viet Cuong presented the content of the real estate market, the effected factors and opportunities and challenges when the business joined this market. He shared openly useful lessons that related to successful experiences, failures in the process of building and developed Kosy Group.
The students felt very excited to listening seriously and launching relevant questions to interact with presenters. The majority of students are interested in the development strategy and the effort of overcoming the difficulties of the Group. In particular, the students from Korea now deeper concern to issues such as land clearance process, the valuation of real estate assets, the reasons why the senior project is very high valuation but still attractive to customers … Nguyen Viet Cuong answered questions clearly, help participants better understand the real estate market of Vietnam and Kosy Group.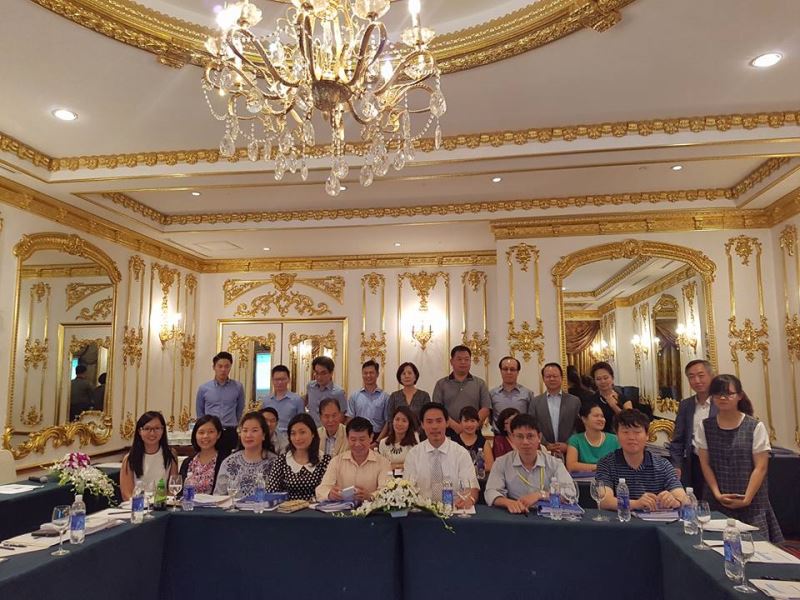 After class, many students have exchanges and discussions with him, proposed a number of opportunities for cooperation between the two sides. This is also an opportunity for the Chairman / CEO meet, interact and connect with businesses operating in Vietnam, South Korea to introduce the Group and to bring investment opportunities to cooperate with KOSY approached more investors.