Chairman / CEO of Kosy Group Attended APEC Workshop of Construction & Engineering in Peru

The workshop for APEC PERU 2016 included a sequence of events. Participants were experts and representatives of businesses in the field of construction and real estate from 21 State Members of APEC. With a theme "Ethics for enterprises of Construction-Engineering sector in APEC", the seminar concentrated on discussing a set of ethical practices that foster sustainable economic growth in APEC economies. These also serve as an excellent baseline for APEC economies to draft national codes of ethics for the construction-engineering sector.
Specifically, its objective is to provide substantive input on ways by which APEC affiliated governments can support the engineering and construction sectors in its collective action and efforts to combat corruption and improve the business climate for Construction-Engineering companies throughout the region. This high standard concern will be raised to APEC Ministers and Leaders for endorsement. Through this program, participants gained not only experience in issues on business ethics but also an understanding of corporate governance and/or corporate social responsibility issues.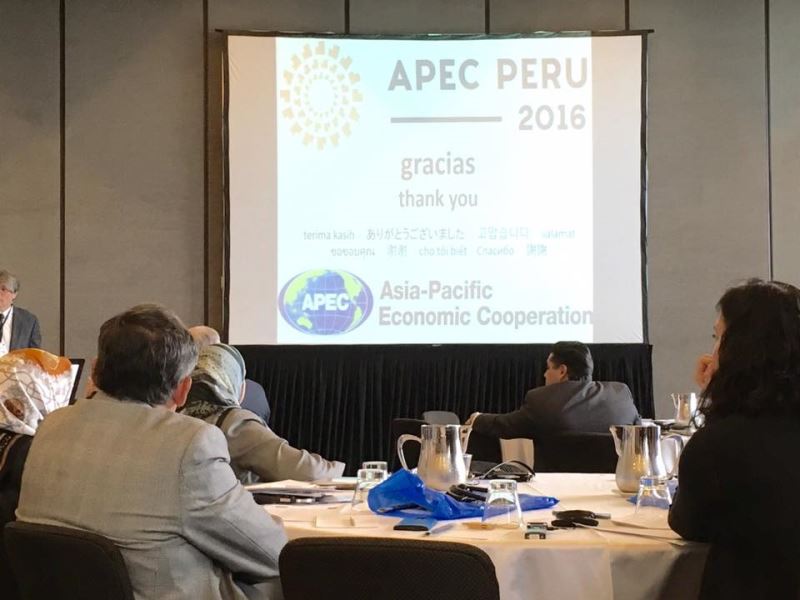 Workshop for APEC PERU 2016 series of events in the field of Construction & Engineering
At the conference, Chairman and CEO Nguyen Viet Cuong get along with representatives of enterprises from the United States, Peru, Japan, Australia, New Zealand, Russia, South Korea, Taiwan, Mexico, and the Southeast Asia wherein he gained ideas about governance and administration of Kosy Group. This was also an opportunity to network, determine the needs and desires of foreign partners in the real estate of Vietnamese market, and identify cooperation opportunities suited to growing businesses from many countries around the world. The opportunity to attend in the workshop also provided a channel to share, communicate, and connect with individuals, foreign enterprises investing with Kosy Group and to perform strategy to reach out to the region and the world in the long run.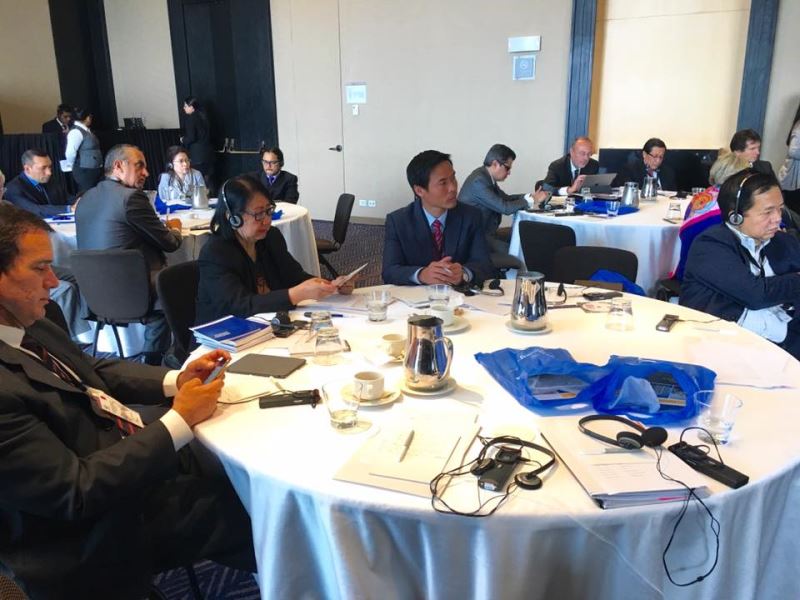 Chairman / CEO Nguyen Viet Cuong in workshop
The workshop in Lima likewise considered "The Hanoi Principles" and "Manila Recommendation". It was a step closer to the implementation of the most important recommendations which is to establish an E&C oversight group within APEC. This is being aimed to assess current APEC work in the infrastructure area, to identify missing areas of focus, develop and monitor implementation of recommendations to governments, identify additional ways in which the APEC governments and E&C sector can improve the ability of the private engineering sectors and construction companies, and to deliver quality infrastructure in an efficient manner.
Here are the pictures related to the seminar program takes place in Lima, Peru on 05 & 06/9/2016: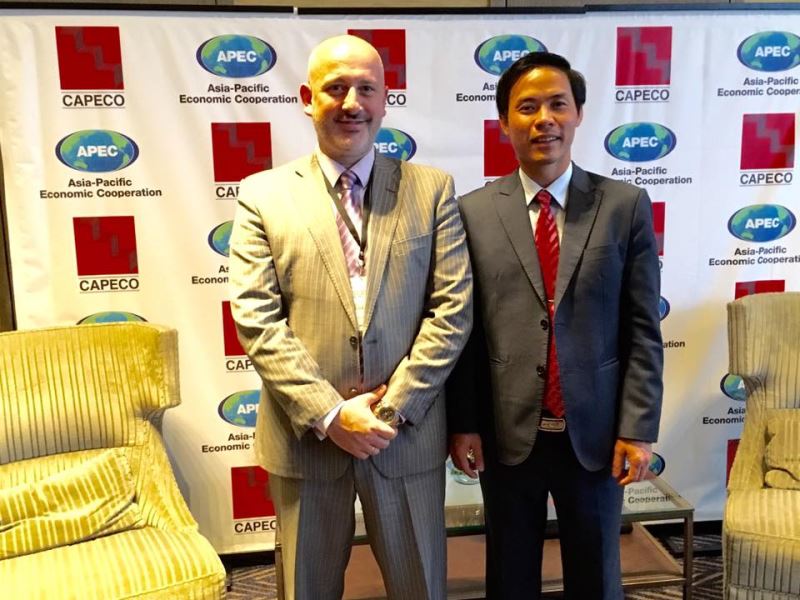 Chairman / CEO Nguyen Viet Cuong with delegates from the US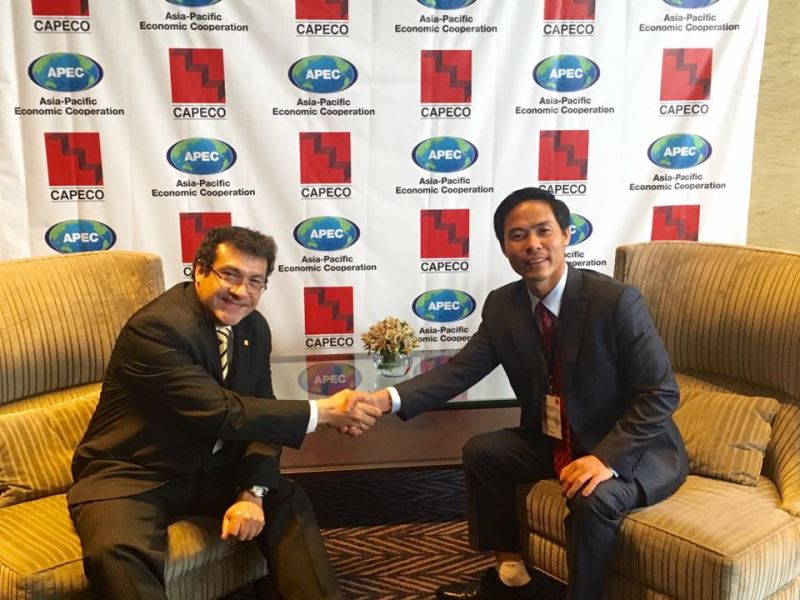 Chairman / CEO Nguyen Viet Cuong with representatives from Peru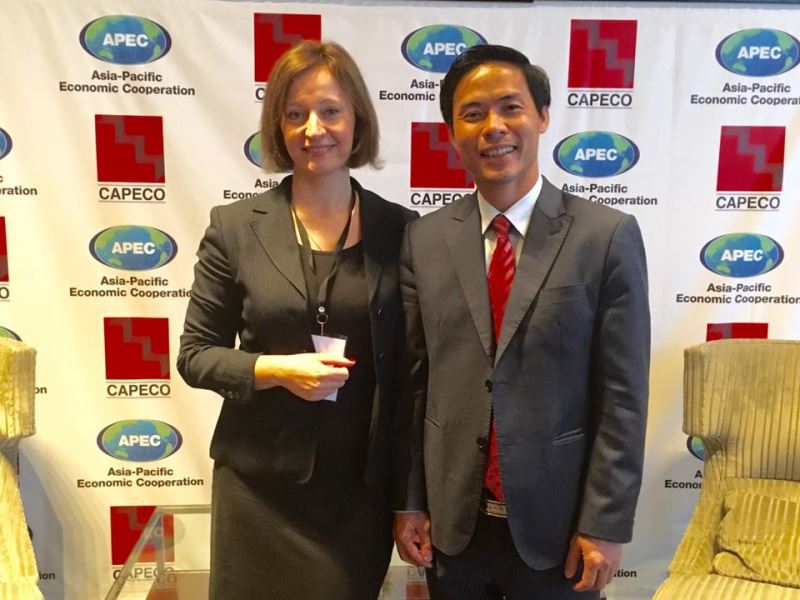 Chairman / CEO Nguyen Viet Cuong with delegates from Russia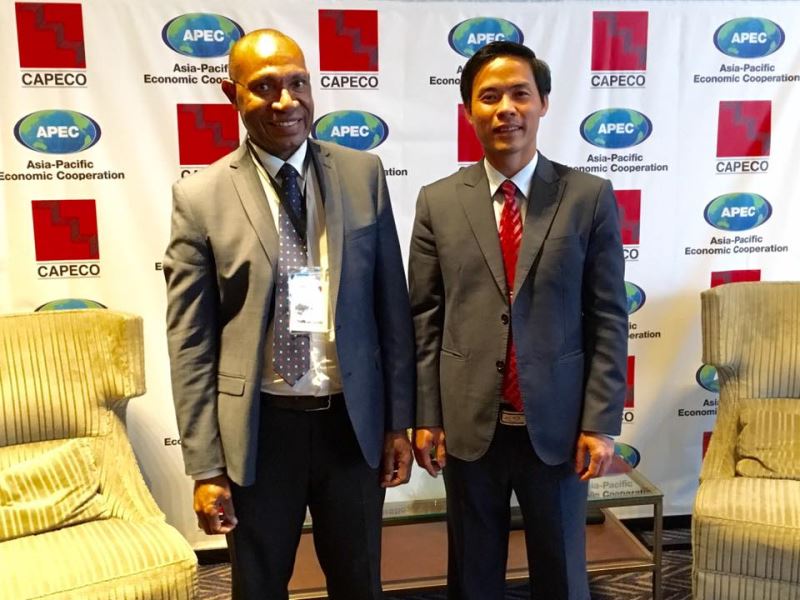 Chairman / CEO Nguyen Viet Cuong with representatives from Papua New Guinea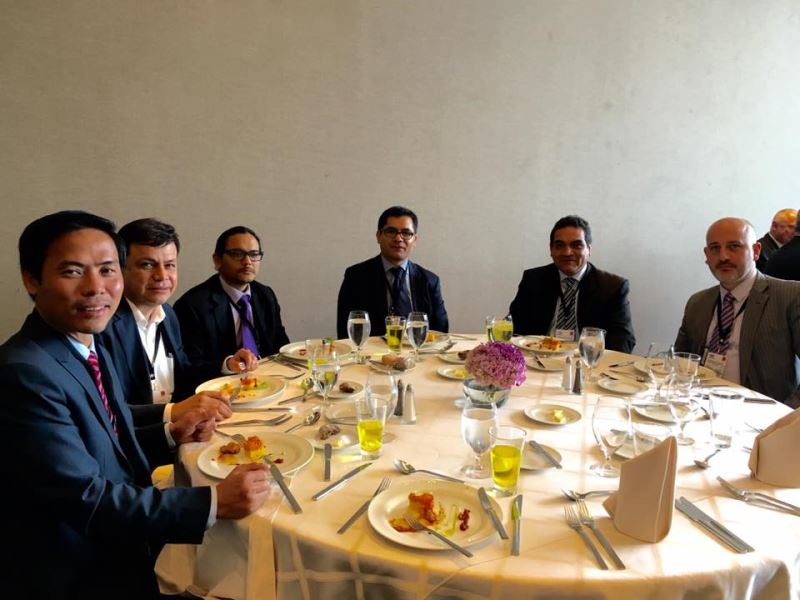 Chairman / CEO Nguyen Viet Cuong attends a reception with delegates participating in the program