GROUNDBREAKING – START OF KOSY BAC GIANG URBAN AREA PROJECT

This is the second project implemented by Kosy Group in Bac Giang, after Cau Go urban residential area project (Yen The district, Bac Giang province).
With the area of 23.3 hectares, Kosy Bac Giang urban area project owns a nice location with convenient traffic since it is located right next to the junction of Provincial Road 295B (former National Highway 1A) and the North East Ring Road .
Located only 1.5 km from the center of Bac Giang city, the project is surrounded by the existing utility system outside the area and easily connected to these existing facilities in less than 2 km radius such as Bac Giang General Hospital, Bac Giang Obstetrics and Paediatrics Hospital, Bac Giang Bus Station, Bac Giang Coop Mart Supermarket, Xuong Giang Citadel, administrative bodies and schools at all levels, etc., meeting the needs of living, studying and working of the urban population.
It is expected that Kosy Bac Giang urban area project will be planned for nearly 800 lots with an area of 72 – 400 m2 with villas, townhouses and commercial buildings for living and business purposes, meeting the diverse needs of customers.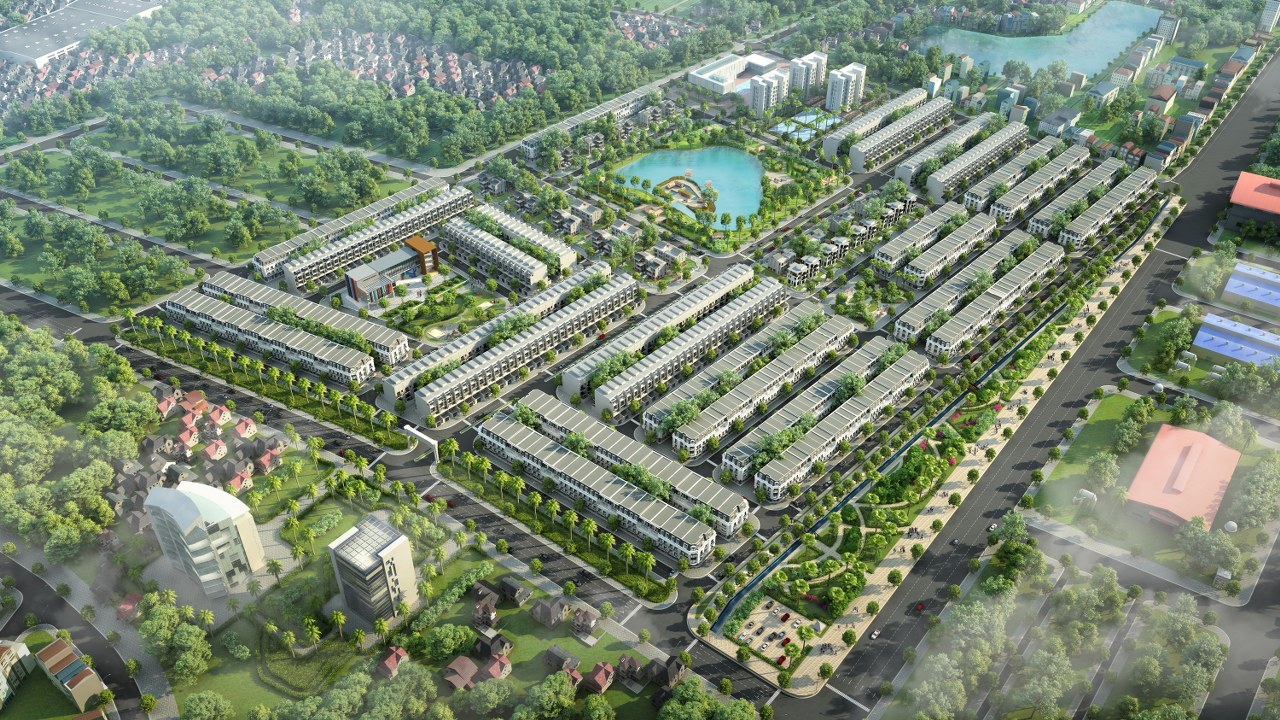 Being implemented while the supply of Bac Giang real estate market is limited and the real demand for housing in Bac Giang city, localitites in the province and other surrounding areas is very high, Kosy Bac Giang urban area project aims to provide a green, clean and comfortable living space for residents who choose to live under the project.
Accordingly, in addition to synchronously planned and modern infrastructure, the spaces of the subdivisions in Kosy Bac Giang urban area are also harmoniously organized with the highlight of park, lake, and the internal facilities such as walkway garden, sports ground, children's playground, etc. which are located prominently in the center, surrounded by high-rise buildings and villas, forming the "heart" of the urban area.
In the future, this area will turn into a crowded urban area, and a place of convergence of cultural, recreational and business activities of the modern population, contributing to the socio-economic development of Bac Giang city, ensuring the construction of new urban areas with beautiful and civilized architectures and modern infrastructures to meet the development needs of Bac Giang city and its surroundings.
At present, the project is stepping up ground clearance and will complete the clearance of 100% of the project land in the coming time. At the same time, soon after the groundbreaking ceremony, the project has started to carry out ground leveling and preparation of technical infrastructure items and related auxiliary works, etc…
Some photos of the ground-breaking start of Kosy Bac Giang Urban: