Insecure enterprises because of land prices

In recent times, in the preparation for establishment of special economic zones such as Van Don, Bac Van Phong, Phu Quoc, the situations of land use purpose conversion and forest land and agricultural land transfer contrary to the provisions of law, and soaring foundation land prices in a short time have arisen.
Concern of enterprises
Specifically, in Van Don (Quang Ninh), the prices of some areas increase by 200% only after a few months. The soaring land prices make people owning lands in the conversion areas separate plots for sale at high prices. Along with that, the speculation, land separation transactions for sale of forest land, agricultural land increase sharply.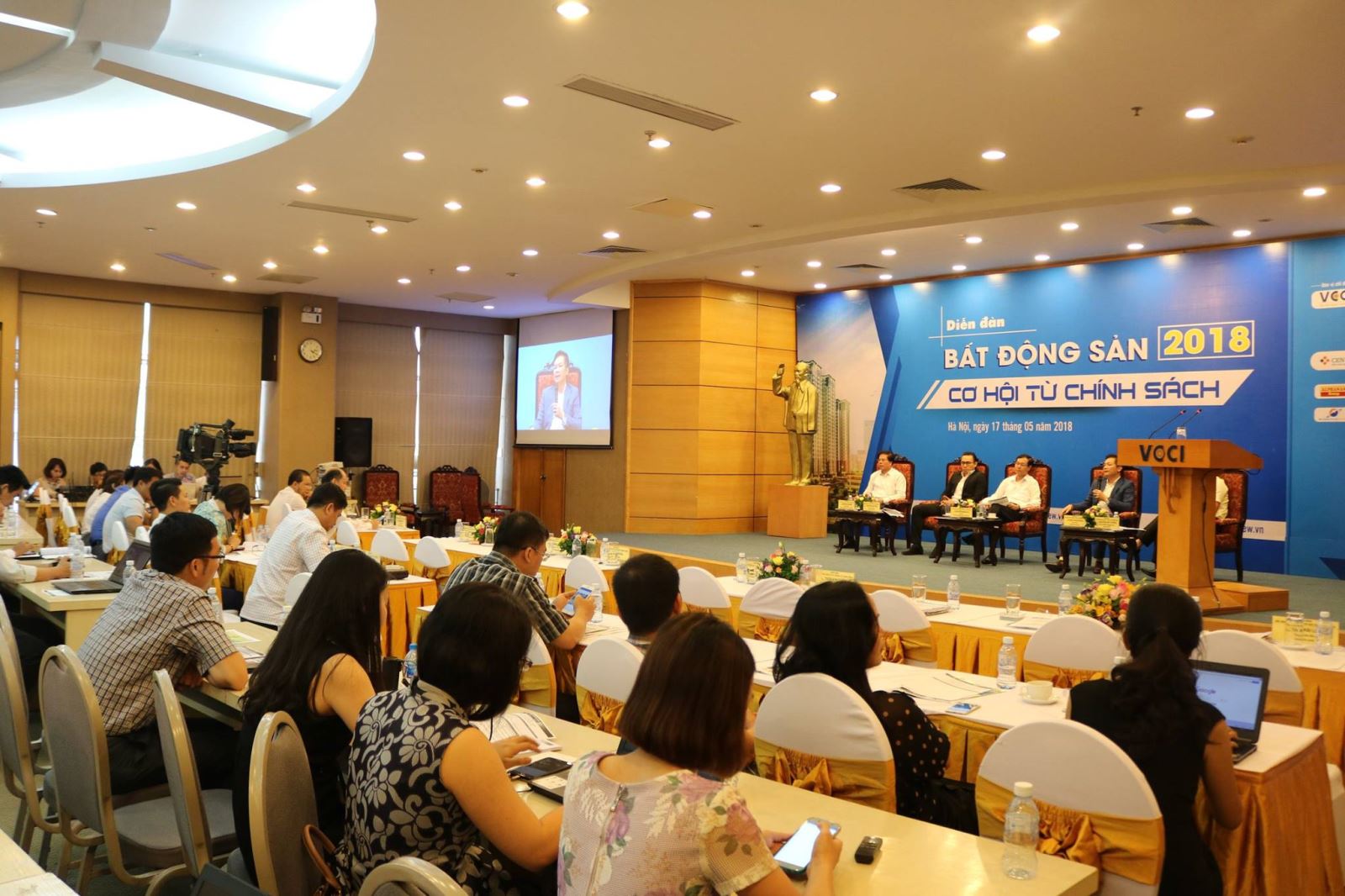 As the management of an enterprise closely following the market trend, Mr. Pham Thanh Hung, Vice Chairman of Board of Directors of CEN Group acknowledged that his enterprise has just conducted a detailed survey in Van Phong and found that the land there in the past two years has increased more than 100 times/m2. From 200,000 dong/m2 in the resettlement area, a 20m-deep piece of land with the frontage of 10m, two years ago, had the price of 40-50 million dong/lot, in 2017, it increased to 400 million dong (10 times higher). This year, that piece of land has the price of 5.5 billion dong.
"The whole town has about 3,000 households. The entire 111,000 hectares under the master plan is unidentified. This started in 2006 with guidelines, had a preliminary plan in 2009, was adjusted in 2017, and is prepared for approval in 2018 but we have not yet seen the product of any project or urban area or land on the market to meet the thirst of investors. Lack of supply leading to price increase is normal", Mr. Hung said.
As the chairman of the largest real estate enterprise in Hanoi, Mt. Nguyen Viet Cuong, Chairman of KOSY Group feel very nervous about the hot real estate market. "Currently, many investors are very interested in real estate in three areas that are going to become special economic zones including Van Don, Bac Van Phong and Phu Quoc. However, we wonder that when investing in these three areas, how difficulties, challenges or advantages will be like?"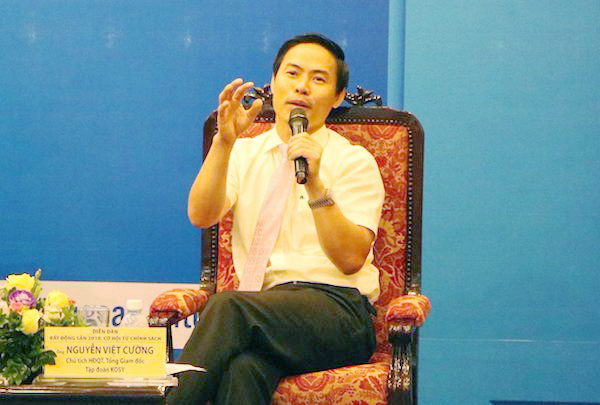 "The day before a friend asked me if it is ok to invest in special zones with such price then I advise: Investors mostly collect land from local people without clear planning, they just buy it and keep it. Later, if that land is invested to become urban and industrial area, the investors will clear it", Mr. Cuong said.
At the same time, Mr. Cuong expressed his support for the policy of Quang Ninh in applying administrative measures to lower the fever of land prices.
Sharing more about this issue, Mr. Nguyen Anh Tuan, Vice Chairman of HD MON Holdings, said that HD Mon has a 300 ha project in Van Don. HD MON Holdings is also one of the first investors to invest in Van Don. However, one of the difficulties of Van Don, Bac Van Phong and Phu Quoc zones encountered by this enterprise is that the master plan has not yet been completed but the land prices are pushed up so high, which will make it difficult for enterprises to invest in projects.
"Even later, when the province comes forward and clear land for investors, they will face many difficulties since if, when the land prices is pushed up so high like that, investors buy land that is not residential land but park or green tree infrastructure, investors will suffer a huge loss."- Mr Tuan said.
Investors should carefully consider
Present at the forum, Dr. Can Van Luc, BIDV's Chief Economist, Member of National Financial and Monetary Policy Advisory Council, said that the advantage of investing in these three areas is that the real estate prices here have been increased quite sharply, those who already own real estate here have great advantages in investment. In addition, FDI inflows registered in these three areas are relatively strong and large.
However, he also said that because real estate prices are increasing and increasing quite sharply, if investors want to invest in a large-scale project, the compensation price will be very large. Normally, investors can hardly have the capacity to pay for land clearing activities.
Also with regard to the large space gathering activities in these three areas, according to Mr. Luc, some people want to sell, some do not want to sell because they think that the land prices will continue to increase. This makes it difficult for enterprises to collect land in these three areas on a large scale.
Mr. Luc also pointed out another difficulty which is the unclear zoning planning in these areas making investors find it difficult to grasp to have a clear investment plan.
In the discussion, Mr. Tran Kim Chung, Deputy Director of Central Institute for Economic Management also gave a warning to investors when the market is in the pre-bubble phase, continues the 10-year cyclical cycle: Recovery – Growth – Recession – Crisis of the real estate market.
"This is a sensitive time that investors need to consider carefully to be able to timely adapt if the crisis period comes back again", Mr. Chung said.
– Business Forum Newspaper –