Kosy Group appoints vice chairman of the board of directors

Ms. Nguyen Thi Hang is a member of the Board of Directors for the period 2018 – 2023 (according to the Resolution of the Annual General Meeting of Shareholders held in 2018). She has stuck with the company and significantly contributed to the growth of Kosy in the past time.
Established in 2008, Kosy Group operates in the fields of real estate, construction, renewable energy, etc., and is increasingly asserting brand reputation in the market with a breakthrough development.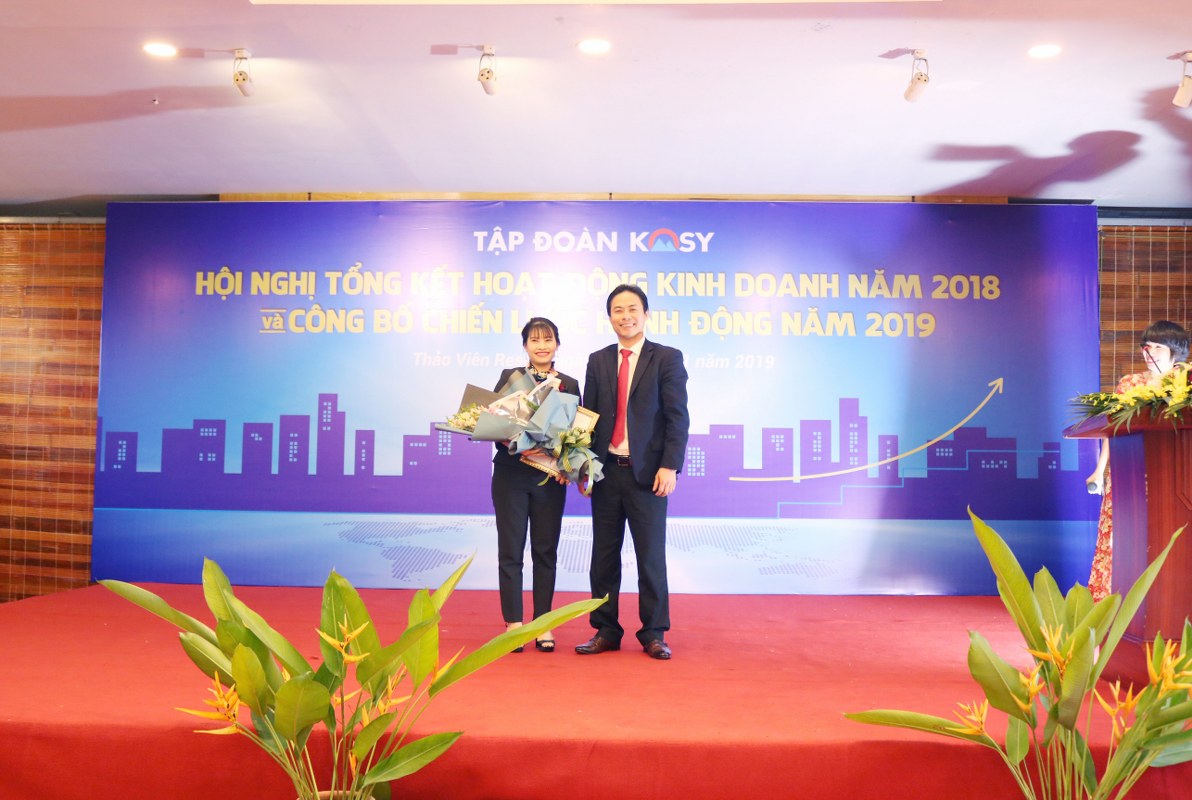 In 2018, Kosy has successfully increased its chartered capital to thousands of billion dong, opened a representative office in Ho Chi Minh City – initially realizing the ambition of Southern Push, and commenced Nam Pac 1 and Nam Pac 2 hydropower plants in Lai Chau, etc., together with a range of investment and development projects in the provinces throughout the country.
Being appointed as the Vice Chairman of the Board of Directors, Ms. Nguyen Thi Hang is expected to be a strategic member assisting the Board of Directors of Kosy Joint Stock Company in fulfilling challenging objectives set ahead, aimed at Kosy brand building to become a prestigious multidisciplinary economic Group inside and outside the country.
Previously, on 17 December 2018, Kosy Joint Stock Company (Code: KOS) announced the Resolution of the Board of Directors on appointment of Ms. Nguyen Thi Hang as the Vice Chairman of the Board of Directors.
CONGRATULATIONS TO THE NEW VICE CHAIRMAN OF THE BOARD OF DIRECTORS!!!!