Kosy Group is prepared to increase its capital to 1000 billion dong

Accordingly, Kosy registered to individually offer 62,250,000 shares at the offer price of 10,000 dong per share. The total value of shares issued is par value of VND 622,500,000,000.
Currently, Kosy has chartered capital of VND415 billion, after the successful offering, its chartered capital will be increased to VND1,037,500,000,000.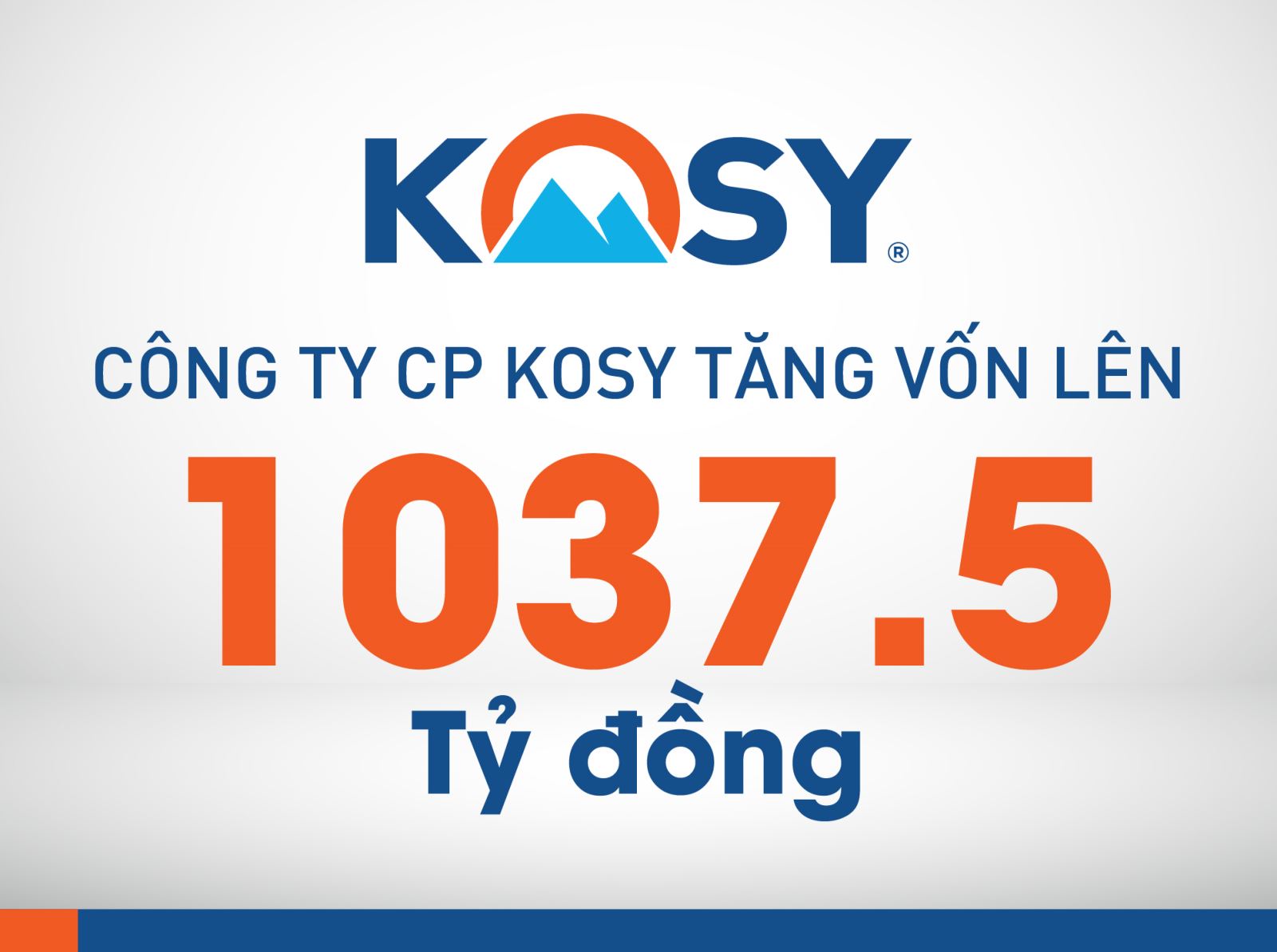 Total proceeds from this offering will be used by the company to invest in existing projects such as: Song Cong Urban Area (Thai Nguyen) 100 billion; Project of urban functional area in Kim No commune (Dong Anh district, Hanoi) 100 billion; Kosy urban project in Xuong Giang ward (Bac Giang city): VND 155 billion; The project of Lao Cai new urban area (Lao Cai city): VND 165 billion; and contributed VND 73.5 billion to KPT Vietnam. The rest will be added to the working capital of the company.
Kosy also announced a list of individuals and organizations registered to buy all the shares mentioned above, including 6 individuals registered to buy 52,250,000 shares and Mavico Investment JSC registered to buy 10 million shares.
Notably, one of the 6 individual investors registered to buy shares is Mr. Nguyen Viet Cuong, Chairman of the Board of Directors registered to buy 32 million shares.
Mr. Nguyen Viet Cuong currently holds 61.05% of shares in Kosy, equivalent to 25,337,100 shares.