Kosy Group officially connected Nam Pac 2 Hydropower Plant to the national power grid

On December 1, 2021, Kosy Group officially put Nam Pac 2 Hydropower Plant into operation to generate electricity and connected it to the national power grid. This is a milestone affirming Kosy Group's capacity in the field of hydropower in addition to the successful implementation of wind power projects and real estate.
Built in the area of Nam Xe and Sin Sui Ho communes, Phong Tho district, Lai Chau province – a border highland district, 30km from Lai Chau township, with a complex terrain, mainly high mountains that gradually lower from the northeast to the southwest. Nam Pac Hydropower Plant has a favorable position, exploiting hydropower on Den Sung, Phin Ho and Van Ho streams to generate electricity.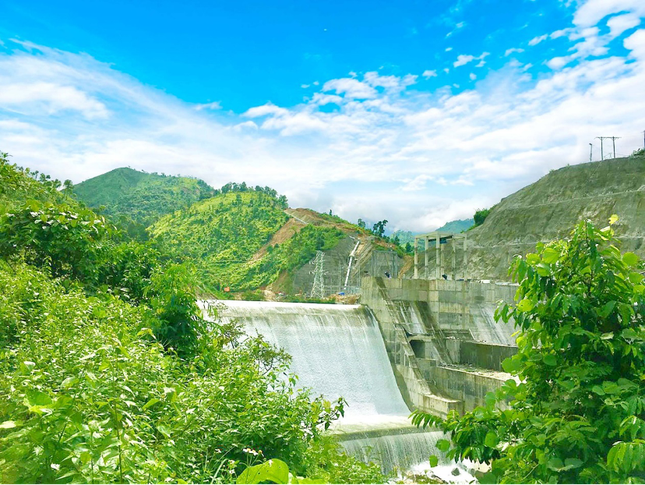 Nam Pac 1&2 Hydropower Plant Project was invested by Hydropower Engineering Consulting and Investment Joint Stock Company – a member unit of Kosy Group. The project has a total installed capacity of 34 MW, with a total investment of VND 1,100 billion. Immediately after Nam Pac 2 Hydropower Plant (capacity of 18 MW) connected to the national power grid, Nam Pac 1 hydropower plant (capacity of 16 MW) will also be completed and put into operation by Kosy Group before December 31, 2021.
When put into operation, Nam Pac 1 & 2 Hydropower Plants will provide an average power output of about 150 million kWh/year, which helps supplement the shortage of electricity for the North and meet the electricity demand of Lai Chau province, thereby contributing tens of VND billions to the local budget each year, bring stable jobs and increase income for hundreds of local workers and engineers.
Nam Pac Hydropower Plant is designed and built in the form of diversion power with a construction scale including 4 water-raising dams, made of gravity reinforced concrete with the maximum height of 25 m, withstanding earthquake intensity 7. The system has a 500 m long water transfer canal, 7 km of tunnels, reinforced with permanent concrete and reinforcement. Along with the external open water transfer sections, there are steel pipes that can withstand high pressure, ensuring absolute safety for residents living in downstream areas. In addition, the plant uses Franciss turbines, including 4 units with 2 vertical shaft units, with a capacity of 9 MW/unit and 2 horizontal shaft units, with a capacity of 8 MW/unit.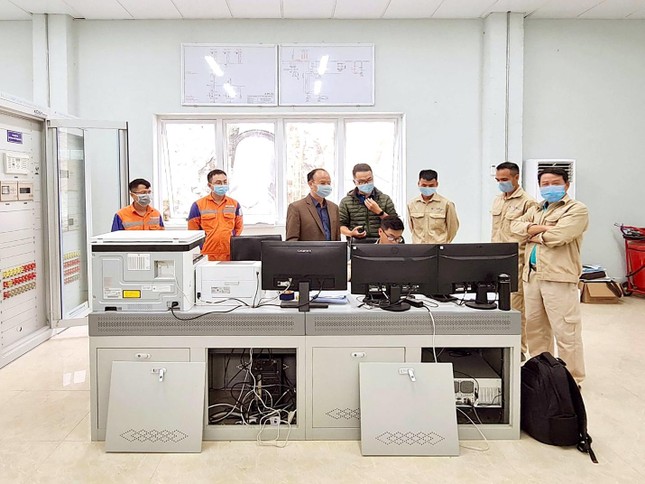 During more than 2 years of construction, the project has brought jobs to more than 350 regular workers in the area. After being put into operation, more than 50 skilled local workers who are well-trained by the owner will stick with and serve the plant for a long time, with a stable salary, contributing to raising the income level of laborers in the region.
To serve the transportation and installation work, Nam Pac Hydropower project has upgraded roads, bridges and culverts in the area while renovating 19 km of inter-commune roads; 6 km of inter-village road from Muong So town to Nam Xe commune and Sin Sui Ho commune and 11 km of new road to the plant.
Mr. Vu Kim Ham, Director of Nam Pac Hydropower Project Management Unit said: "The road system around Nam Pac Hydropower Plant has been upgraded, 3 areas that used to have to wade through streams have now been built spillways, culverts, made of solid concrete, creating favorable conditions for travel, avoiding danger when people and vehicles have to cross streams in each annual rainy and flood season."
In addition, when put into operation, Nam Pac Hydropower Plant will create a lake surface area of about 18 hectares. This is a favorable factor, creating conditions for the formation and development of cold-water fish farming establishments with high economic efficiency for the people. Thereby opening a new direction in the development of fish cage farming on hydroelectric reservoirs, to exploit the potential and advantages of the locality.
In addition, the system of dams to prevent water from this reservoir every year of Nam Pac Hydropower Plant will provide a significant amount of water for agricultural, irrigation, supplementing water for tens of hectares of rice in Sin Sui Ho commune, Nam Xe commune, supplying domestic water for people in the region.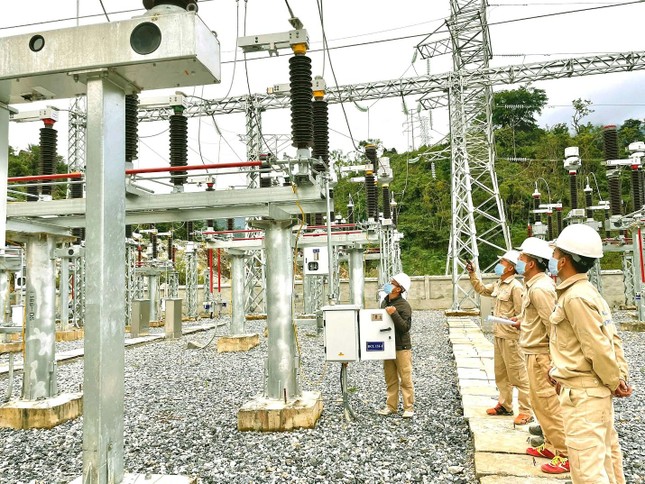 Mr. Nguyen Duc Doanh, Deputy General Director of Kosy Group said: "The difficulties caused by the epidemic and the weather have significantly affected the supply of equipment, construction and acceptance of the project. Nam Pac Hydropower Project Management Unit and contractors have worked day and night to overcome all challenges, flexibly respond to the actual situation, closely follow the field to bring the project to the finish line. The great motivation that guides us is the result of the day reaching the finish line, bringing light to the mountainous people here, contributing to ensuring national energy security, promoting socio-economic development of the region and neighboring areas."
Kosy Group – the owner of the Nam Pac Hydropower Plant project is known as an urban and renewable energy developer in many provinces. Also in the hydropower sector, in May 2021, Kosy Group started construction of the Pa Vay Su hydropower project (50.5 MW) in Phong Tho, Lai Chau and Muong Tung hydropower project (32 MW) in Muong Cha, Dien Bien. Two projects with a total investment of VND 2,800 billion will be completed, generated and connected to the national power grid before September 30, 2023. The goal is that by 2025, Kosy Group will start a number of new hydropower projects with a capacity of 80-100 MW each year. In addition, Kosy is also preparing a plan to implement a number of large-capacity storage hydroelectric projects, each of which is over 1,000 MW.
In addition, Kosy Group is also investing in developing wind and solar power projects On October 30, 2021, Kosy Group officially put Kosy Bac Lieu Wind Power Plant phase 1 (40.5 MW) into operation and connected it to the national power grid.
In the field of real estate, in 2022 and the following years, Kosy Group will continue to expand its land fund, starting many projects with a scale of up to hundreds of hectares in many provinces and cities across the country.