KOSY GROUP OFFICIALLY LISTED SHARES ON HO CHI MINH CITY STOCK EXCHANGE

In the first trading session on HoSE, KOS reference price was 23,200 dong / share. Ending the morning of the first trading session, KOS stock price hit the ceiling price of 27,800 dong / share, equivalent to the capitalization of Kosy Joint Stock Company of about 3,000 billion dong.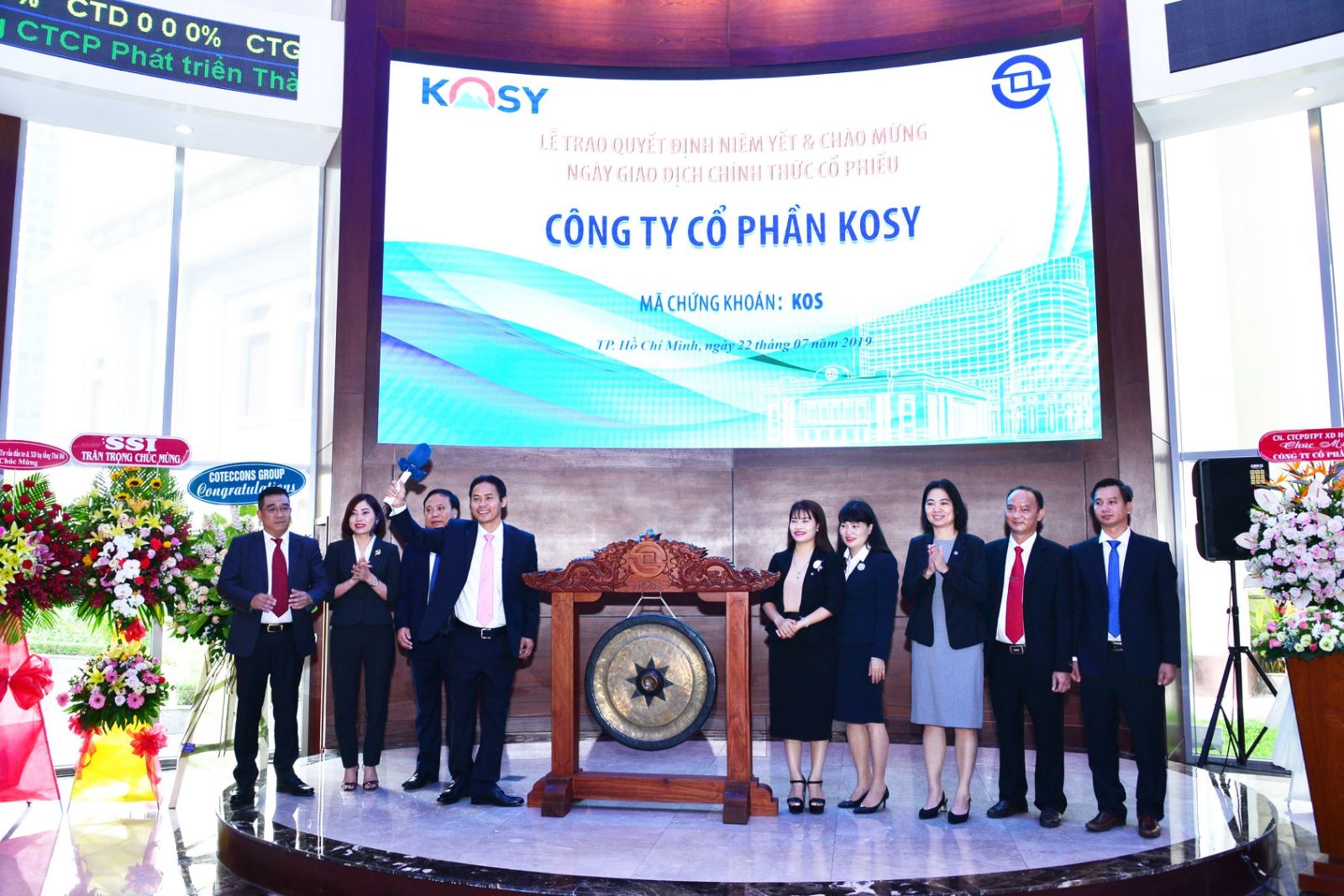 The management team of KOSY and HoSE perform the gong ritual in the first trading session of KOS stock.
Previously, KOS shares have been listed on UpCOM since the fourth quarter of 2017 and have good growth. Before HoSE, KOS received the green color in a row, ending the trading session on July 12 (the last trading day at UpCOM), the price of KOS reached VND 26,300 / share.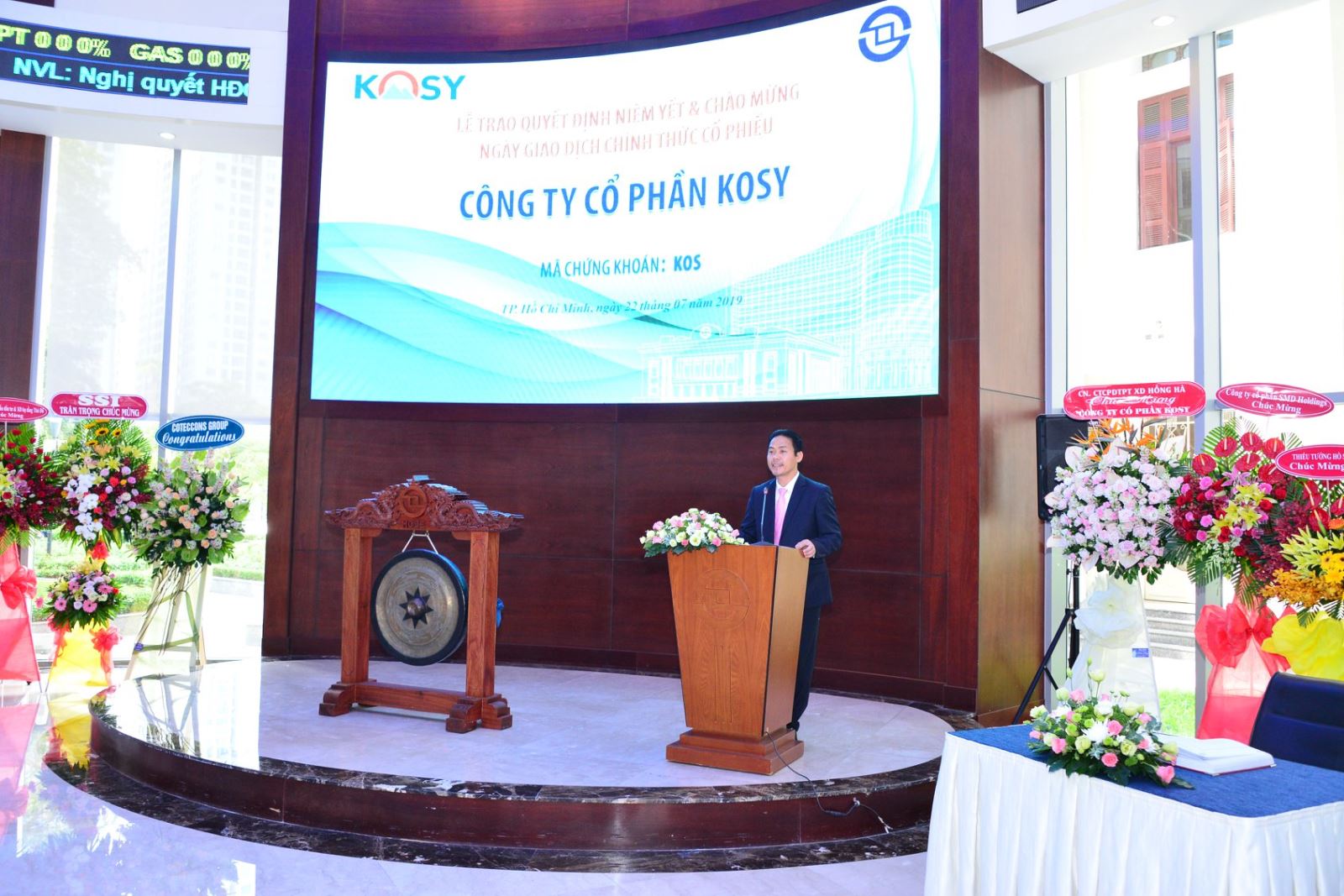 PhD. Nguyen Viet Cuong – Kosy Group Chairman spoke at the event.
KOS is the 47th real estate stock code eligible to list on HoSE – the largest and highest standard stock market in Vietnam. The fact that KOS officially transferred its shares from UpCOM to HoSE was a big step in the development strategy of Kosy Group, helping businesses improve transparency, improve governance, management, improve reputation with partners, customers, access to large capital sources at home and abroad to deploy large projects, helping Kosy to promote images and enhance the brand.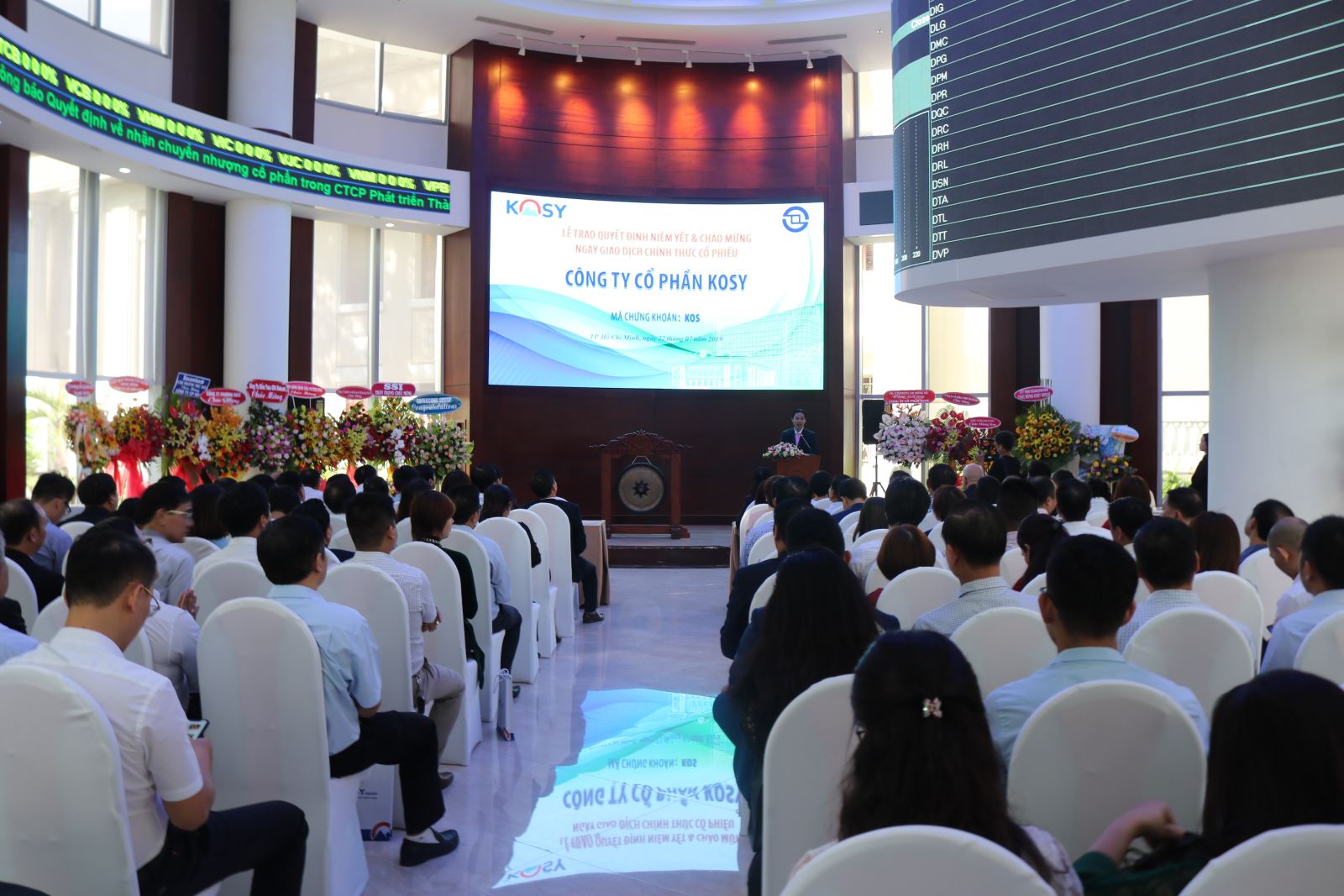 The whole event of the ceremony officially announced and presented the decision to list and celebrate the first trading day of KOS.
In 2018, Kosy's revenue reached nearly VND 1,000 billion, profit after tax was VND 45 billion. In 2019, the revenue target is 1,500 billion dong, after tax profit is 65 billion dong. In the coming time, Kosy shall continue to implement a number of large-scale real estate projects and projects of hydroelectricity, wind power, etc going into electricity generation, Kosy is confident that in the next 5 years, the business revenue will reach over 10 thousand billion / year and the next 5 years this number shall increase 2.3 times.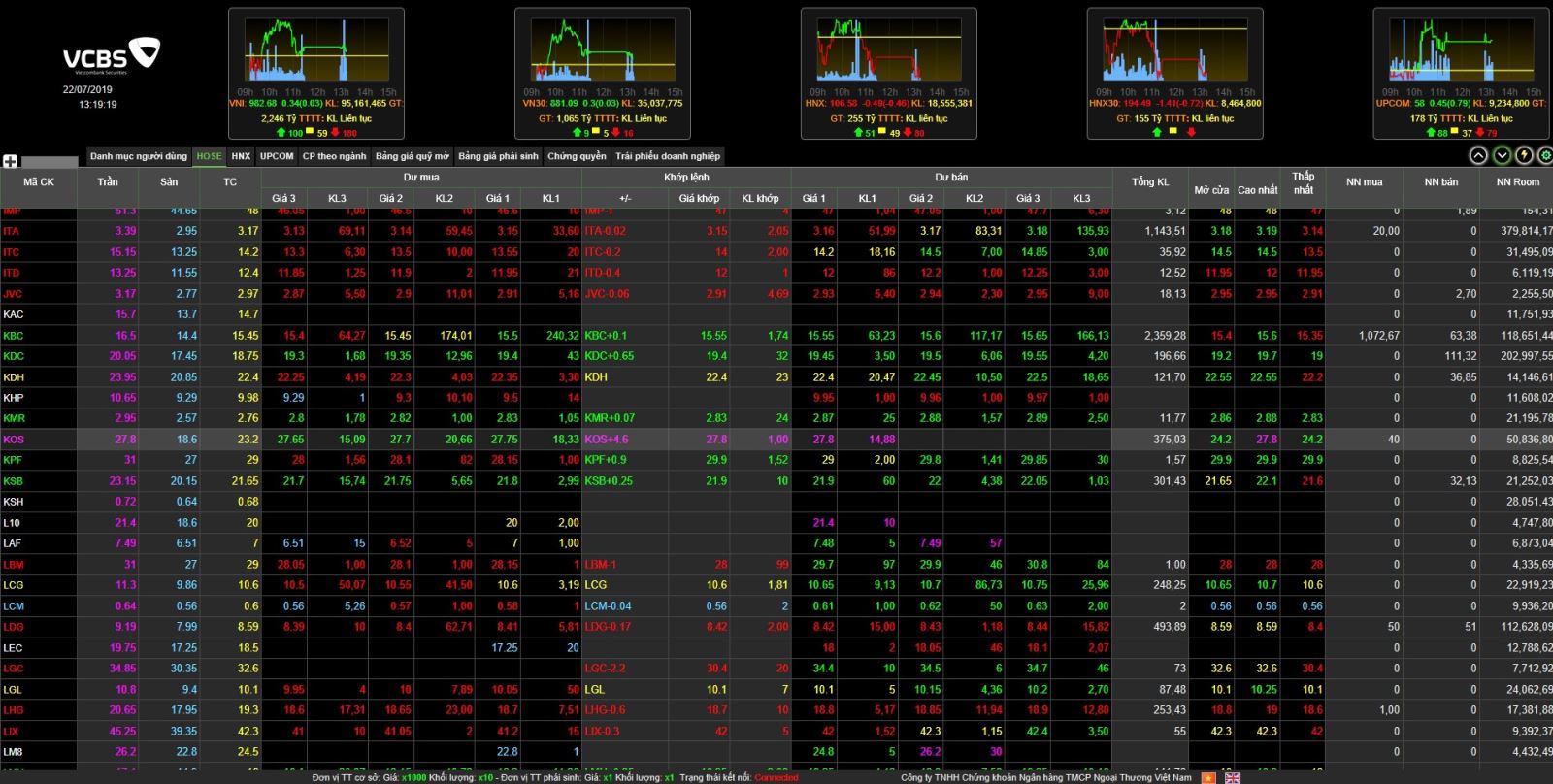 Opening a successful trading session