KOSY GROUP SIGNED 400MW ELECTRIC FACTORY INVESTMENT AGREEMENT WITH PEOPLE'S COMMITTEE OF BAC LIEU

The event was witnessed by Deputy Prime Minister Trinh Dinh Dung and representatives of ministries, branches, provincial People's Committee leaders and domestic and foreign enterprises. Deputy General Director Nguyen Tien Hoan represented KOSY Group to participate in the event and signed an investment agreement with the People's Committee of Bac Lieu Province.
For KOSY Bac Lieu wind power project, KOSY Group is currently actively finalizing legal documents and shall ensure the commencement of the project as soon as the preparatory works are completed, ready to join the national grid, contribute to reducing the electricity burden in the province in particular and the country in general.
Also in Bac Lieu, besides the wind power project, KOSY Group is also actively researching, exploring, seeking and developing more other investment opportunities in the province, especially in the field of real estate.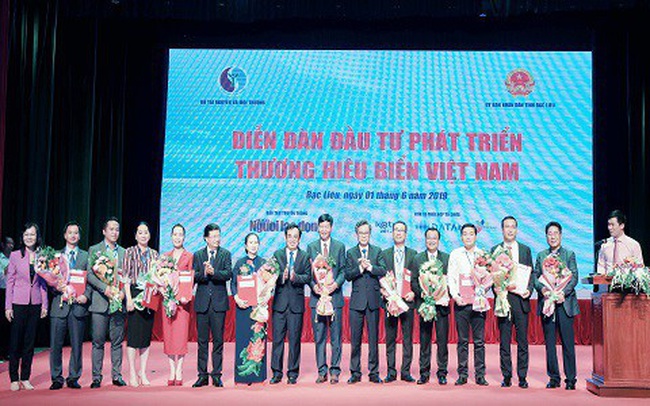 Mr. Nguyen Tien Hoan – Deputy General Director of Kosy Group (the 2nd from left) signed an investment agreement with Bac Lieu Provincial People's Committee under the witness of Deputy Prime Minister Trinh Dinh Dung.
In the field of real estate, the Kosy Group shows a keen thinking mind when prioritizing the development of a series of real estate projects in the Northern provinces and cities, and constantly expanding and promoting investment and construction, business development of larger projects, belonging to higher segments in big cities and provinces such as Hanoi, Lao Cai, Sapa, Phu Tho, Nghe An, Ninh Binh, etc. The success of these potential projects is a solid step for KOSY to grow stronger in the future.
Besides, KOSY Group has also made great strides when attacking the energy sector, catching up with the world trend, expanding the implementation of hydropower projects in Lai Chau and solar projects at Binh Thuan. By 2023, KOSY Group shall have over 210MW of hydropower generation, contributing to reduce the power burden on the national grid system. This is an important turning point, confirming the prestige and ensuring stable revenue and sustainable profits for the Group in the long term.
As a dynamic development enterprise, KOSY Group advocates fast and breakthrough steps and solid at the same time. Up to now, KOSY Group has been a system that can operate on its own, looking for investment opportunities and mobilizing resources to effectively implement clear strategies aimed at 2025, Kosy shall be one of the strong and non-state enterprises with annual revenue of over VND 5,000 billion.
At the end of November 2017, JSC KOSY, the largest member of Kosy Group, officially became a public company and successfully registered with KOS stock code. And this shall also be the first representative of KOSY Group to advance to HoSE in the listing plan of 2019. This important step shall bring KOSY Group a new position and new opportunity.
According to Dr. Nguyen Viet Cuong – Chairman and CEO of KOSY Group: "The southern market is always extremely vibrant, rich in potential and is expected to grow strongly in the future. Therefore, the strategy in the long-term development plan of the Kosy Group is determined to aim at expanding and further developing investments in real estate and solar power projects and wind power, contribute to spreading, affirming the value of Kosy brand in this area, etc "
Currently, KOSY Group is preparing to invest in implementing a number of real estate projects in Long An, Long Thanh, Binh Thuan, Ben Tre,etc.