Kosy Group – Top 10 Excellent Real Estate Brands in Vietnam 2019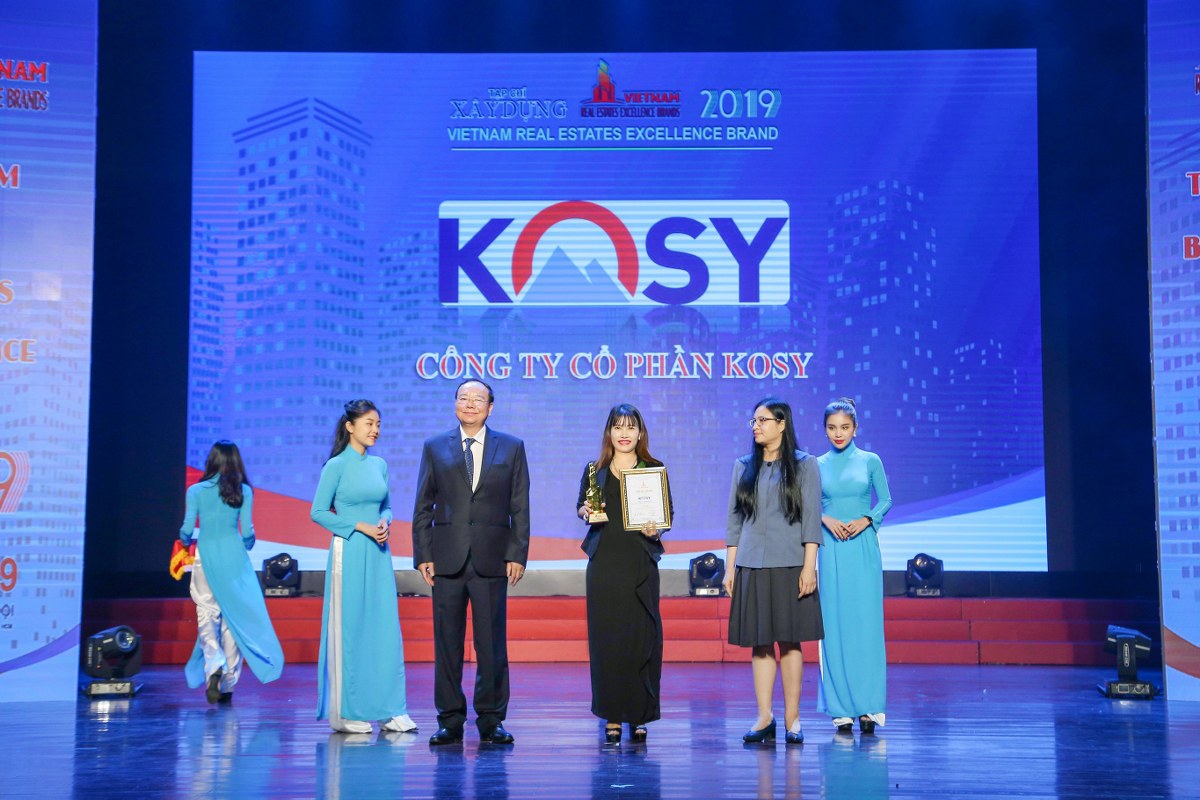 Ms. Nguyen Thi Hang – Vice Chairman of Kosy Group, representative of the Kosy Group, received the award honors the Top 10 Excellent Real Estate Brands in Vietnam 2019
"Excellent real estate brand in 2019" is a communication program organized by the Ministry of Construction – Ministry of Construction in collaboration with specialized units. The program aims to comprehensively evaluate organizations and enterprises that have made efforts to overcome difficulties, challenges of the market, sustainable business development, contributing positively to community service and submission. recovery and development of Vietnam's real estate business.
With the goal of becoming the leading prestigious real estate developer in Vietnam, Kosy Group constantly enhances its internal strength, strives to improve product quality, create differentiated innovations in utility services, keep Prestige in business, willing to cooperate and develop together to become a reliable partner of investors and customers.
The "Excellent investor and real estate business" award in 2019 is the highlight of the trust of customers for Kosy brand, and also a "kick" for the outstanding development of the Group in the future.