Kosy Group's 13-year journey: Effort and sublimation

With ambition, determination and pursuit of goals, Mr. Nguyen Viet Cuong – Chairman of Kosy Group has made Kosy a leading corporation in the field of real estate and renewable energy in Vietnam after 13 years of establishment (March 10, 2008 – March 10, 2021).
Let's listen to the sharing of the head of Kosy Group about an emotional journey as well as his aspirations.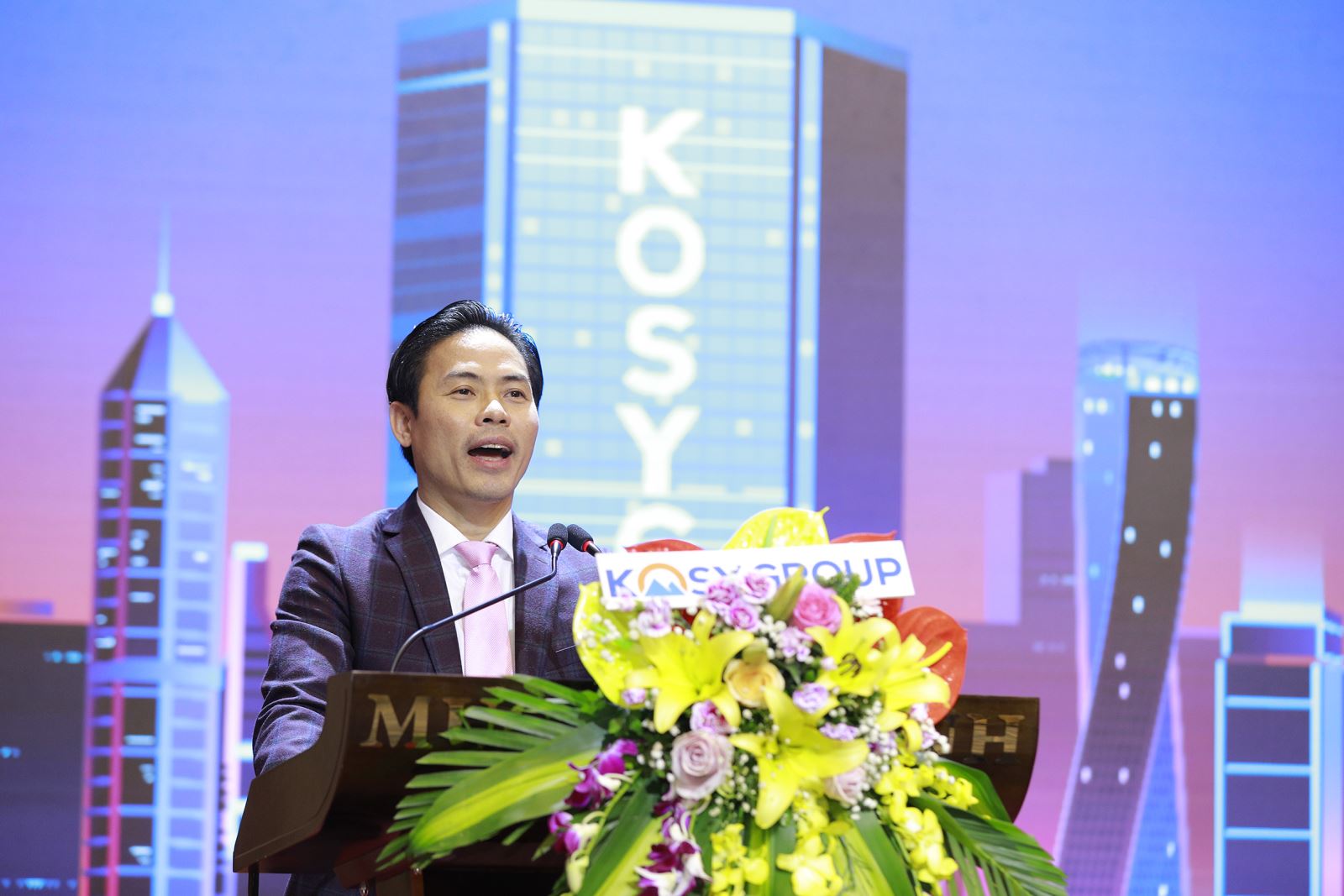 Dr. Nguyen Viet Cuong – Chairman/General Director of Kosy Group.
Interview: Happy 13th birthday to Kosy Group. Can you share some outstanding achievements that Kosy Group has achieved over the years?
Dr. Nguyen Viet Cuong: With 13 years of establishment and development, Kosy Group has built a brand name and affirmed its position in the field of urban development and renewable energy in Vietnam. Currently, Kosy Group has more than 20 member units, of which, Kosy Joint Stock Company has been listed on HOSE, with a market capitalization of more than 4,000 billion dong. In addition, many enterprises of Kosy Group operating in hydropower, wind power and a number of other fields also achieved impressive results.
Kosy Group's real estate, hydropower, and wind power projects are being deployed on a larger and larger scale, with faster construction progress and higher efficiency. Especially, at present, we have a large and potential project fund. In which, many projects have completed the legal process and completed the site clearance work, which will be implemented in the near future.
Besides, Kosy Group has built a team of leaders and staff with good professional competence, rich experience and enthusiasm.
As a sustainable development-oriented enterprise, Kosy Group upholds social responsibility activities, building a culture of "Kosy people for the community". Over the years, Kosy has implemented many activities to join hands in building humane and meaningful values, spreading positive life values to employees.
Interview: In your opinion, what factors contribute to the growth of Kosy Group?
Dr. Nguyen Viet Cuong: The success of Kosy Group is first of all the result of the vision, determination, dare to think, dare to do of the head and Board of Directors of Kosy Group. It has helped Kosy build the right goals and strategies, be ready to take on challenges and overcome difficult times since its establishment.
In addition, Kosy has a professional working environment where individuals are respected to maximize their abilities. We attract many talented talents who are dedicated and dedicated to the common development.
In particular, Kosy Group has built trust with its employees, customers and partners with the spirit of trust, heart and expertise.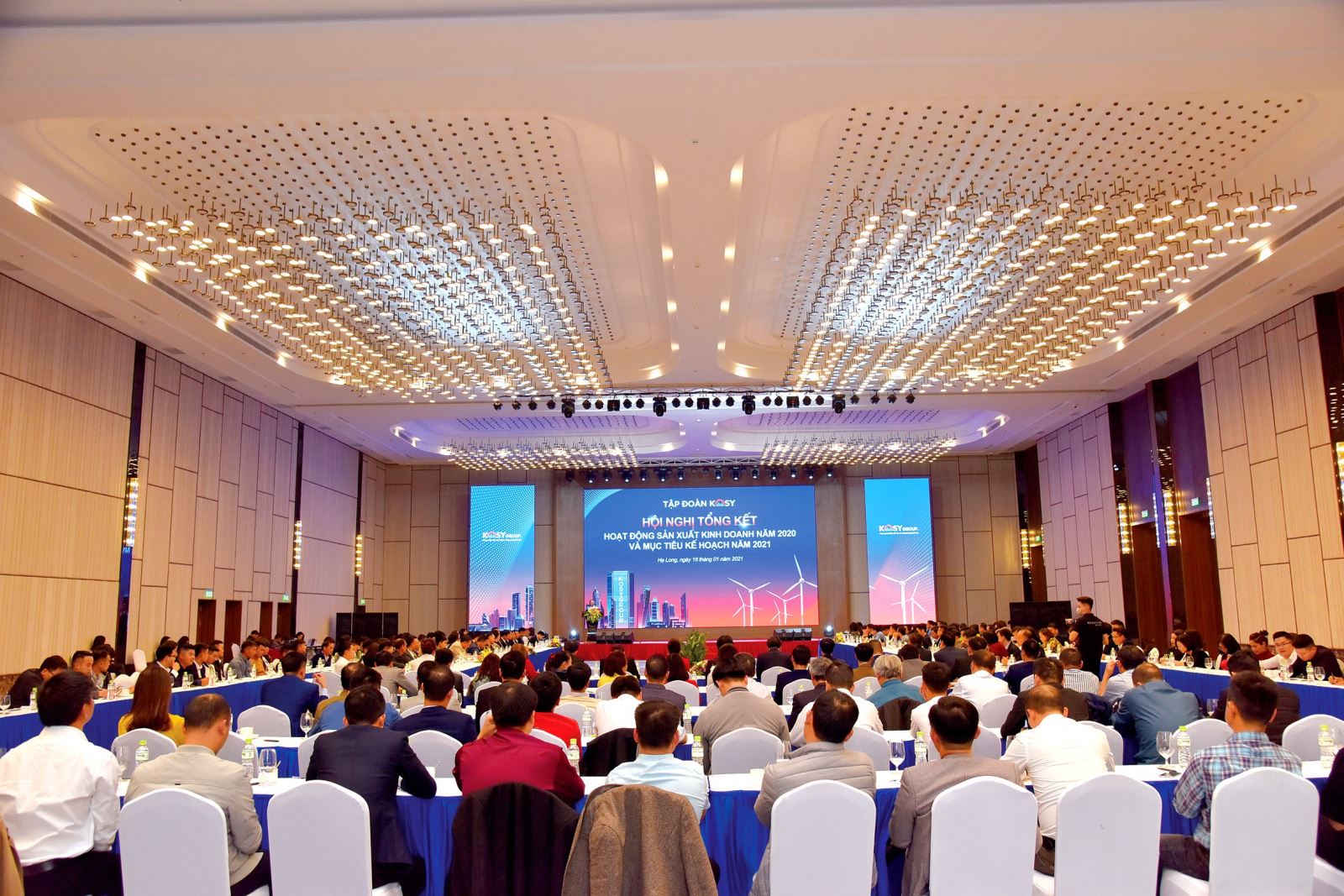 Hội nghị Tổng kết hoạt động sản xuất kinh doanh năm 2020 và mục tiêu kế hoạch năm 2021 của Tập đoàn Kosy.
Conference on review of production and business activities in 2020 and Kosy Group's 2021 plan goals.
Interview: Which business and management motto are you most interested in?
Dr. Nguyen Viet Cuong: Business enterprises must come from the heart, correctness, uphold professional ethics. In particular, the enterprise must act decisively, focus on doing best work, and help Kosy achieve the set goals. I have great aspirations, always set big but appropriate goals and don't put too much pressure on myself and the staff.
I understand myself, understand people, understand the laws of things happening in the present and in the future. I believe in human destiny, so I always optimistically accept the results achieved, whether good or not. Receive what God gives! (Laugh).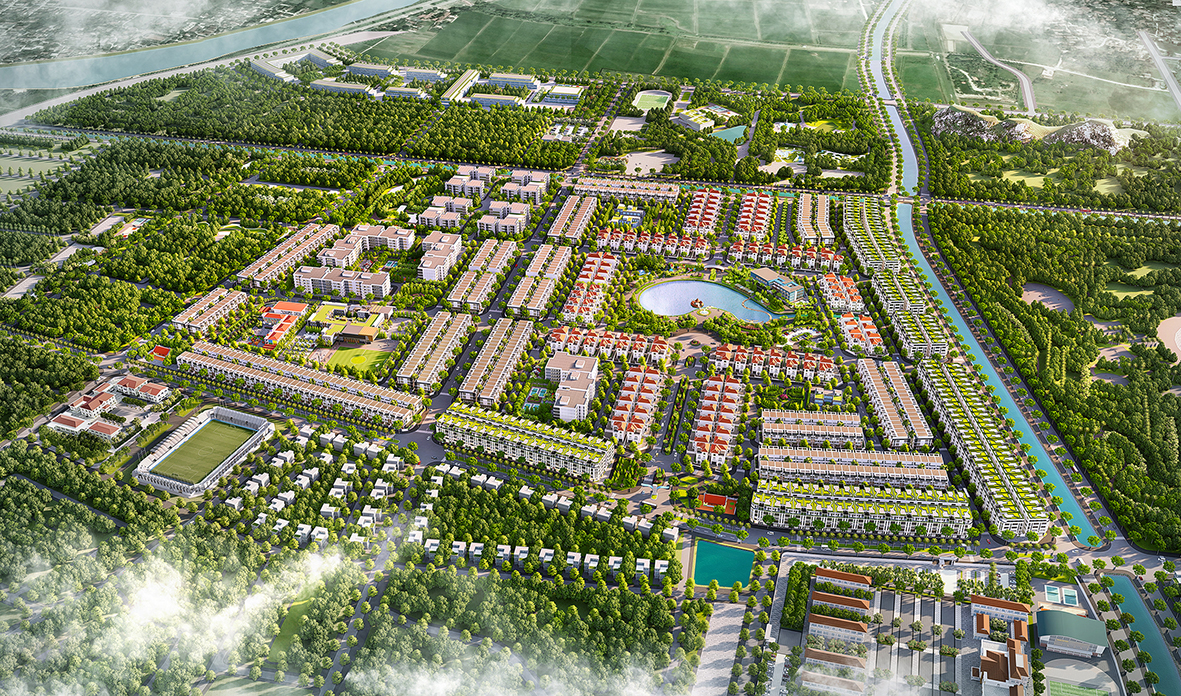 Kosy Ninh Binh urban area project – scale of 40.7 hectares, total investment of 1,100 billion will be started by Kosy Group in the second quarter of 2021.
Interview: Can you share the development strategy of Kosy Group in the next phase?
Dr. Nguyen Viet Cuong: From the current two key fields of real estate and renewable energy, Kosy Group aspires to become a multi-industry corporation. Besides, Kosy will continue to carry out many social programs, upholding the responsibility to the community.
Kosy Group is currently developing under the Holding model. Accordingly, Kosy Group currently has 3 business groups: (1) The business group includes Kosy Joint Stock Company and enterprises operating in the field of real estate, each year starting a number of real estate projects; (2) The group of hydropower enterprises includes a number of companies. By 2025, there will be about 200 MW – 300 MW of hydropower power generation; (3) The group of wind and solar power enterprises includes a number of companies. By 2025, about 300 MW of electricity will be generated and connected to the national grid. After 2025, Kosy Group will focus on implementing more large-scale projects.
By 2023, Kosy Group's revenue will reach VND 12,000 billion. In 2025, Kosy Group will be one of the large non-state enterprises in Vietnam with the goal of revenue of VND 20,000 billion, creating many jobs, contributing to the socio-economic development of the country.
Interview: How has Kosy Group prepared to realize this development strategy?
Dr. Nguyen Viet Cuong: We have to focus on doing well on ongoing projects to accumulate more experience. At the same time, Kosy focuses on investing and developing large project funds including real estate and renewable energy projects, which are the basis for mobilizing and accessing large financial resources and expanding business scale.
Kosy Group will constantly improve management and administration capacity, attract talents and provide professional training for staff to develop internal strength – the "principle" of the enterprise.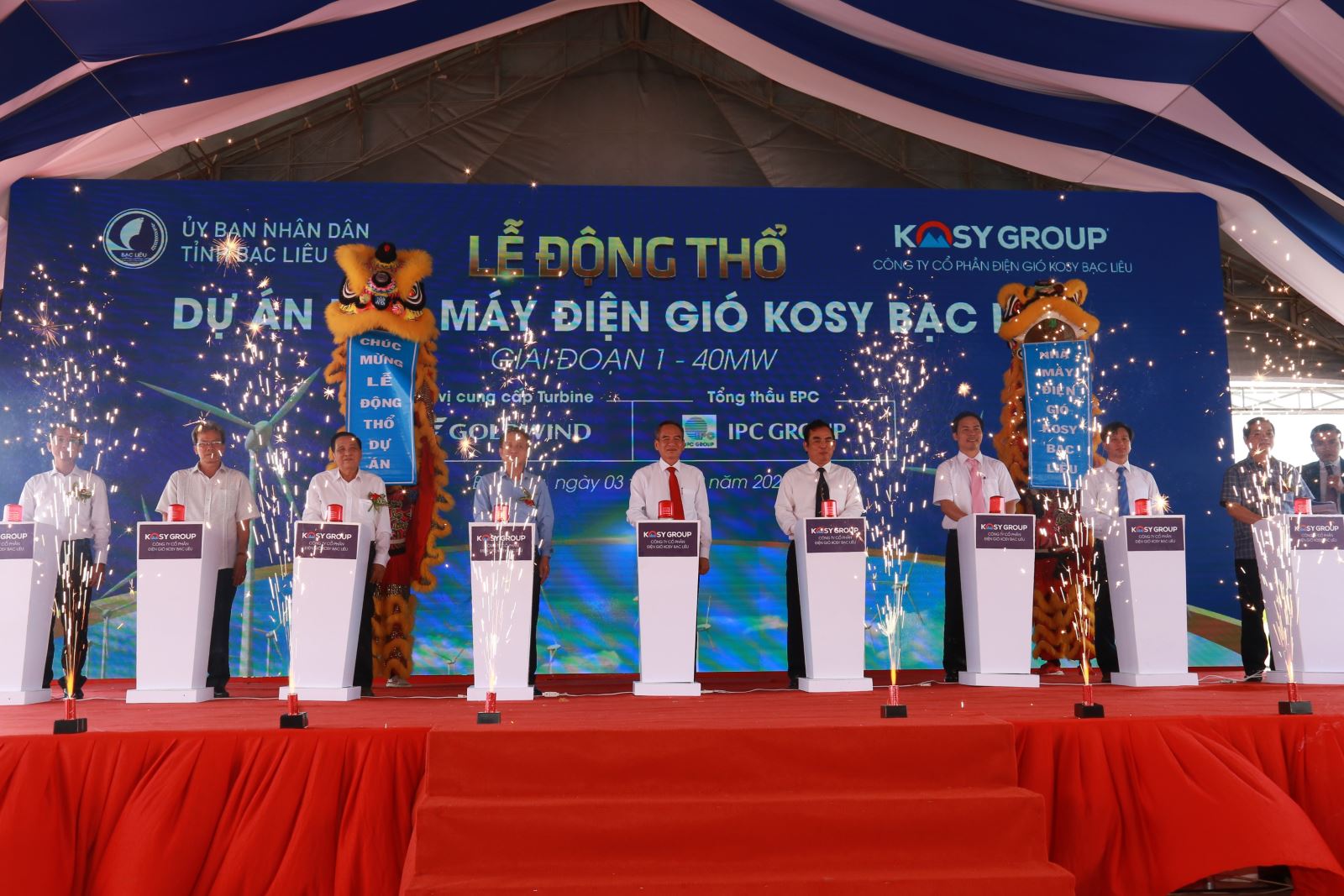 Groundbreaking ceremony for Kosy Bac Lieu Wind Power Plant project – phase 1, October 3, 2020, total investment of 1,600 billion VND.
Interview: What message do you want to send to employees, customers and partners on the occasion of Kosy Group's 13 years of age?
Dr. Nguyen Viet Cuong: Kosy Group has big vision and goal with a clear strategy and a sustainable development plan. With the enthusiasm of our staff, the trust of our customers and partners, we believe that we will have more motivation to conquer the set goals in the present and in the future.
However, at present, Kosy still exists some certain limitations, in the coming time, we will overcome and improve ourselves.
Sincere thanks to the staff of Kosy Group, customers and partners who have supported and accompanied us during the past time and have jointly created the success of Kosy today!