KOSY SUCCESSFULLY INCREASED ITS CAPITAL TO OVER 1000 BILLION VIETNAM DONG

With this result, the capital size of Kosy JSC has officially increased to 1037.5 billion. This helps the company to increase the efficiency of its capital use and at the same time expresses the ambition of the breakthrough of Kosy as it expands its field of operation and successfully deploys real estate projects of larger scale in the future.
Successfully raising capital, Kosy Group confident with solid financial foundation
As part of its long-term development strategy, in the form of increased capital through the issuance of new private placements, Kosy represents a sound and secure financial strategy that optimizes investment efficiency and the interests of the shareholders.
Dr. Nguyen Viet Cuong – Chairman of Kosy Group said: "The increase of capital of Kosy JSC is necessary and important to expand the scale, improve the management capacity, improve Kosy's competitiveness in the process of international economic integration … "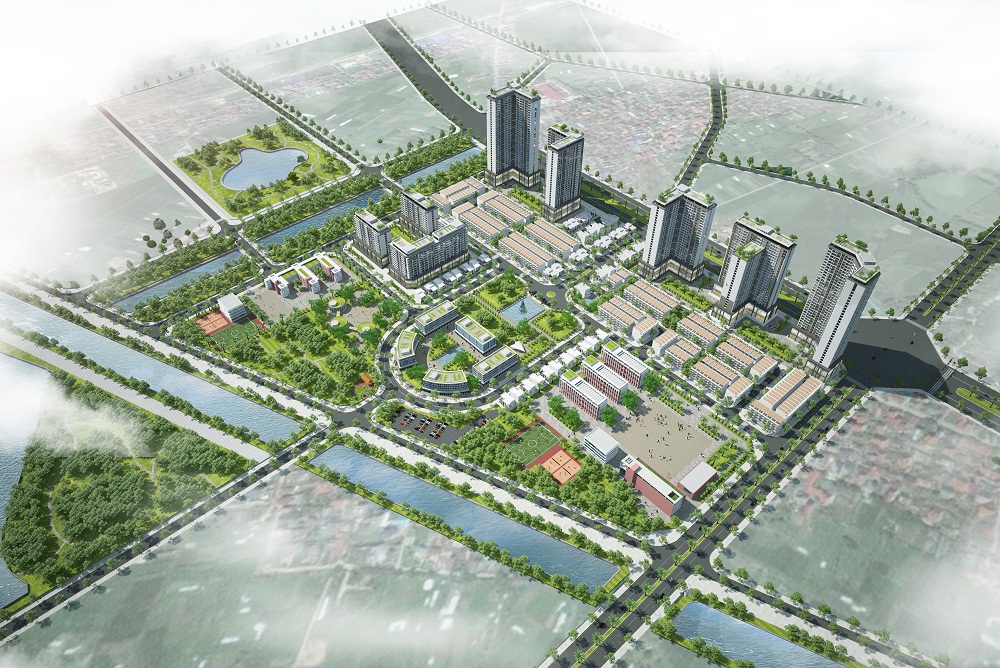 Kosy Complex Ha Noi – one of Kosy's key projects in the near future.
Accordingly, Kosy's new fund strategy in the coming time is to focus on real estate – the spearhead business sector, stepping up construction work, perfecting current projects, and promoting launching larger projects in many provinces and cities throughout the country, and expanding to new businesses such as hydropower and renewable energy with solar projects in Binh Thuan and Hydropower project in Lai Chau,…
In addition, the added capital will also help Kosy to improve its capacity, modernize its facilities and quality control facilities, and directly serve the administration, administration and development of the new project, meeting the requirements of competition in the context of specific activities of the real estate market today.
Starting to conquer the South market
According to many experts, Kosy is a company with  strong breakthroughs in recent years. And the successful increase of capital will be the first step for this enterprise to expand its scale and depth.
Especially, according to the representative of the business, in August/2018, Kosy will open a representative office in Ho Chi Minh City, starting the South progress, set foot in the real estate South exciting market with but many opportunities but also fierce competition.
This representative office will be the starting point, bringing Kosy closer to and deepening into a larger, more vibrant market where financial resources are abundant, and opportunities for cooperation with major partners are also more open. These are the necessary resources to accompany Kosy's future development. In the short hand, representative office in TP. HCM will seek, develop potential real estate projects in Ho Chi Minh Cityty and southern provinces in the medium segment./.