Lao Cai – Tourism stimulating real estate

Lao Cai is defined as a "bridge" of tourist routes for Vietnamese tourists to China and vice versa through the road. This is also one of the destinations in the cooperation program to develop tourism in 8 Northwestern provinces (Lao Cai, Yen Bai, Phu Tho, Hoa Binh, Son La, Dien Bien, Lai Chau, Ha Giang). In addition, this locality has a special advantage when located on the economic corridor of Kunming (China) – Lao Cai – Hanoi – Hai Phong. In particular, Sapa in Lao Cai is a place with great attraction to domestic and foreign tourists.
Another big advantage with Lao Cai tourism is on January 16th, 2017, the Politburo issued Resolution 08-NQ / TW on tourism development to become a key economic sector. Previously, on September 26th, 2016, the Prime Minister also decided to approve the overall Sa Pa National Tourist Area, Lao Cai province by 2030.
For the local government, on December 11, 2015, Lao Cai Provincial People's Council issued Resolution 39 / NQ-HDND on the master plan for tourism development in Lao Cai province in the period of 2015 – 2020, vision to 2030, tourism development is a breakthrough task with priority in economic development, striving to achieve the goal by 2030, becoming the largest natural and cultural tourism center in Vietnam.
Most recently, Deputy Prime Minister Trinh Dinh Dung has given instructions to invest in the construction of Sa Pa Airport Port project, Lao Cai province. Accordingly, the Deputy Prime Minister assigned the Ministry of Transport to approve the detailed planning (adjustment) of Sapa Airport in accordance with regulations, as a basis for implementing the investment.
According to the Plan for development of air transport transport in the period to 2020, the orientation to 2030 was approved by the Prime Minister, by 2030, Sa Pa Airport shall be put into operation, with 4C level and capacity of 3 million visitors per year.
Thanks to the attention of the Central Government and the policies of investment, tourism development of the locality, and great tourism potential, Lao Cai has become an attractive destination for many domestic and foreign tourists.
According to Lao Cai Department of Sports, Culture and Tourism, in 2018, the total tourist arrivals to Lao Cai reached nearly 4.25 million, up 21.2% compared to 2017. In particular, international visitors reached 718,585. (increased by 2.7% compared to 2017); Domestic visitors reached 3.53 million arrivals (up 25.8% compared to 2017). Total tourism revenue reached more than VND 13,406 billion, an increase of 42% compared to 2017.
In the first 4 months of 2019, the total tourist arrivals to Lao Cai reached over 2 million, up 119% over the same period in 2018. Of which, international visitors reached 327,252 visitors, up 116.5% over the same period. Total tourism revenue in 4 months is estimated at VND 8,475 billion, up 44.2% over the same period.
Regarding each key tourist area, in 4 months, Sapa welcomed 1.12 million visitors, of which international visitors reached 192,614 visitors; City Lao Cai welcomed 1.08 million arrivals, of which 192,614 international visitors; Bac Ha received 84,057 visitors, including 8,272 international visitors.
Leverage real estate
Although the number of tourists coming to Lao Cai has continued to grow highly, the demand for accommodation rooms has also increased sharply. However, according to a survey by a reporter of Real Estate Investment Newspaper, the supply of accommodation rooms of Laos Cai is currently not enough to meet the demand, especially the 5-star hotels and resorts.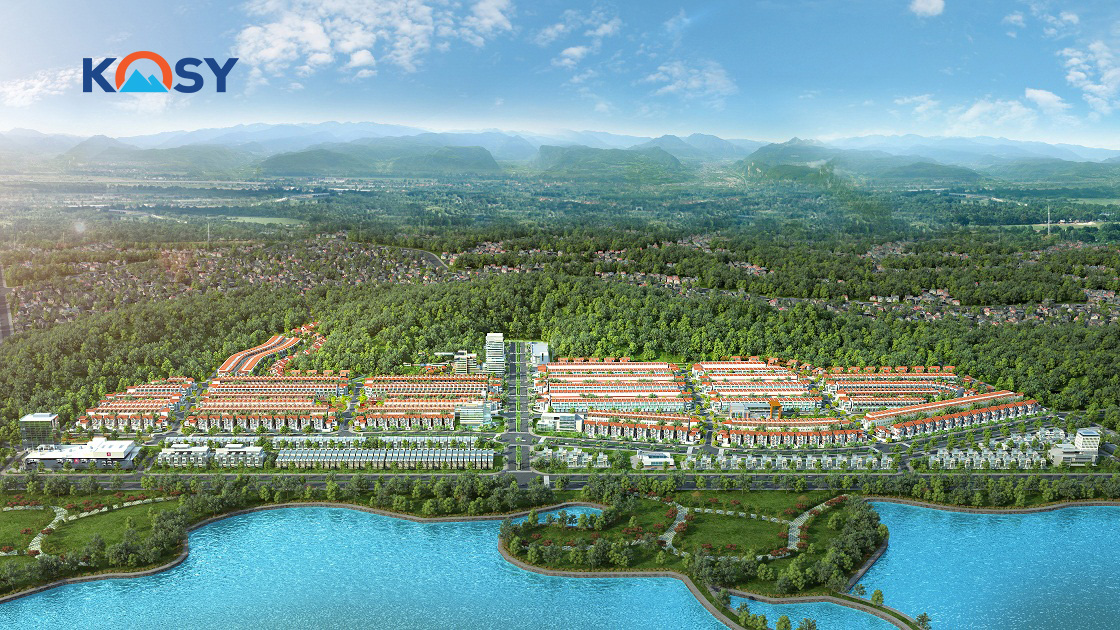 The development of tourism has led many real estate investors to Lao Cai to develop real estate projects
Savills Hanoi also said, Lao Cai City has only 1 5-star hotel (Aristo International hotel), and Sapa has not recorded any 5-star hotel. With the above reasons, Sapa recently became a "gold mine" investing in the resort real estate segment of many large enterprises such as Sun Group, Bitexco, Thien Minh, Sapa Land, etc. with international large projects, 4 and 5-star resorts and hotels have begun to be constructed.
Pioneers such as Sapa Jade Hill of Truong Giang Sapa Joint Stock Company, 5-star hotel of Contrexim is under construction, 5-star Mgallery of Sun Group, etc.
According to Ms. Do Thi Thu Hang, Deputy Director of Savills Hanoi, the current demand for resort tourism is creating many opportunities for Lao Cai real estate to develop. In addition to the tourism real estate segment, the Lao Cai land plot segment also has great prospects for development as the infrastructure connecting Lao Cai with Hanoi and neighboring provinces and cities is increasingly convenient. Especially, when Sapa Airport is built and put into operation, Lao Cai real estate shall have greater attraction.
Ms. Nguyen Thi Phuong Thao, Deputy General Director of Kosy Group, the investor of the Kosy Mountain View Lao Cai Urban Area Project, said that many people knew about Lao Cai in the past about tourism potential. However, in fact, Lao Cai has the same potential as a commercial business due to its location adjacent to China, a gateway to trade goods to the center, dragging many people here to trade, selling, set up a business, increasing the demand for housing.
In addition, Lao Cai is always in the top of the provincial competitiveness, so it attracts many investors to produce and trade, involving many workers and experts, thereby increasing the demand for housing.
This is evident in the attraction of the recent open real estate projects. For example, the Kosy Mountain View Lao Cai Urban Area Project in the opening ceremony at the end of the third quarter of 2018, had two-thirds of product funds ordered by customers.
According to Ms. Do Thu Hang, compared to other real estate markets with the same advantages, Lao Cai is currently in the early stage of growth and has plenty of room for development when transport and urban infrastructure are in progress, turning this place into a market – seeking investors./.