MANY SUCCESSFUL TRANSACTIONAT THE OPENING CEREMONY OFSELLING KOSY URBAN AREA IN SONG CONG

At the first time, Danko Group, distribution unit,has organized and introduced the Kosy Urban Area project in Song Cong to customers.
At the event, customers were further explored in the project information such as utility, position advantage, … In particular, the updated information on the progress, the actual implementation of the project on site attracted the customer interest.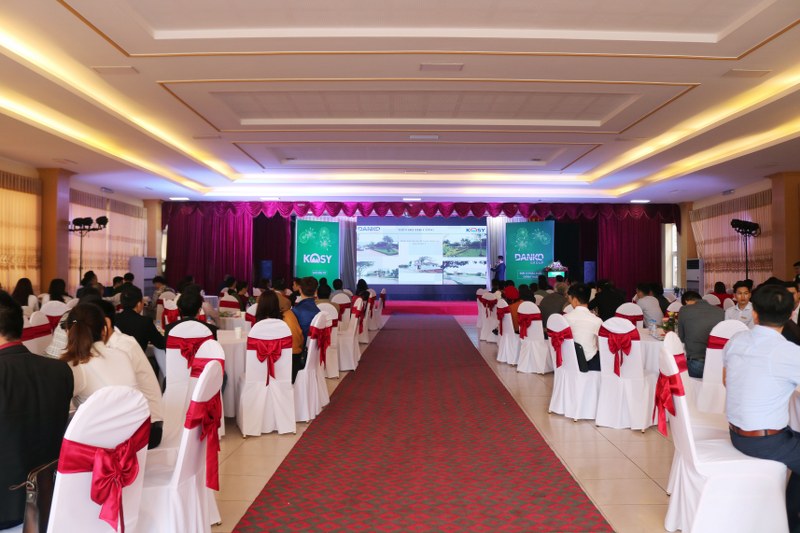 Mr. Do Linh, Deputy General Director of Danko Group, introduced information on Kosy Urban Area in Song Cong in detail.
On the occasion of the new spring 2018, many attractive gifts were given to customers in the lucky draw such as 32 Inch TV, refrigerator, microwave, … Especially, for each successful transaction, a gift of five tenthof a tael was given for spring celebration.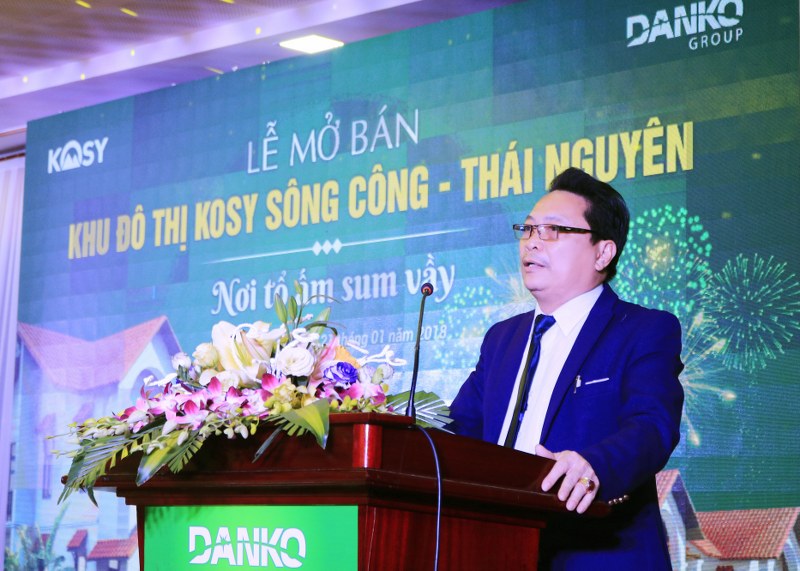 Mr. Do Xuan Thanh, Public Relations Manager of Kosy Group, spoke at the event.
Speaking at the event, Mr. Do Xuan Thanh – Public Relations Manager of Kosy Group said: "Kosy Group will create the most favorable conditions for customers to build houses, settle down and step by step , exploit, operate and build the Kosy urban areas in Song Cong as a civilized, green and clean community in the near future,… "./.