Mr. Shibasaki Mitsuhiro- Director of Japanese Next One Company in Vietnam, Visited and Worked at KOSY Joint Stock Company

Japanese Next One company specializes in the field of Real Estate and Construction. The Company has a workforce with a very high technical level, years of experiences and also a prestigious business in Japan.
The Company has promoted innovation, transparency, and strives to grow more. Currently, the Company has established subsidiaries in Vietnam and Korea to serve as a bridge between Japan and other countries around the world to expand their overseas markets.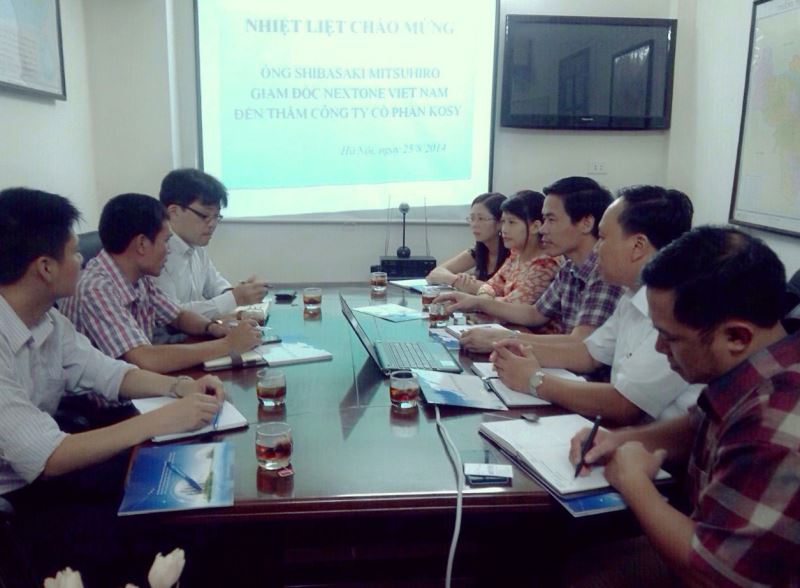 Aiming to become a pioneer in taking the opportunities to expand the market, Next One Company provides the market with products or services with a "Japanese quality" that are being well supported in Vietnam.
At the meeting, Mr. Cuong introduced the main business fields and the projects that were developed and also those that were planned for development in the coming days.
Mr. Mitsuhiro appreciated the outputs achieved by Kosy Joint Stock Company in recent years. Especially, he was impressed of its strengths and potentials. Next One Company wished to transfer technology and management experience, to cooperate, and to invest on projects that are being developed by KOSY Joint Stock Company.
Mr. Nguyen Cuong expressed his sincere thanks for Mr. Mitsuhiro's willingness. The Company intensively wants to cooperate with Next One Company and hoped for more projects for future development projects.
The two parties agreed to quickly further the deal to materialize investment cooperation and to promote potentials and strengths of each party.