Union Official of Kosy Group Surveyed Fieldwork to Plan New Urban Areas in Ninh Binh

In the survey were PhD. Nguyen Duc Diep as the Deputy Standing General Director, Mr. Nguyen Quang Huy  as the Deputy General Director of Finance, and a number of professional staff of the Group.
After it, they have captured terrain overview and current status of the project in its surrounding area. This is to have an idea of ??the optimal plan and utilize reasonable land, appropriate and modern infrastructure, to meet the demand for work, living, and recreational lifestyle of people.
Unceasingly, the delegation also worked with the leaders of each department and professional board such as the Department of Construction of Ninh Binh. At the meeting, Mr. Dinh Hong Khanh – Director of Department of Construction expressed their wish to closely cooperate with Kosy affiliated agencies in Ninh Binh Province and soon offer the best plans for new urban areas, to ensure the synchronization, and connection with the province's nearby areas.
PhD. Nguyen Duc Diep – Deputy Standing General Director gave thanks to the active collaboration of the Department of Construction of Ninh Binh Province during the past and confirmed future endeavors with Kosy Group. Projects that would also be implemented include imperial plan and model urban parks that are green, clean, and beautiful positively favorable to living into an environment and civilization. This would seem to bring the best utility for future residents.
Some photos of the delegation in the area of the project:
The current status of the project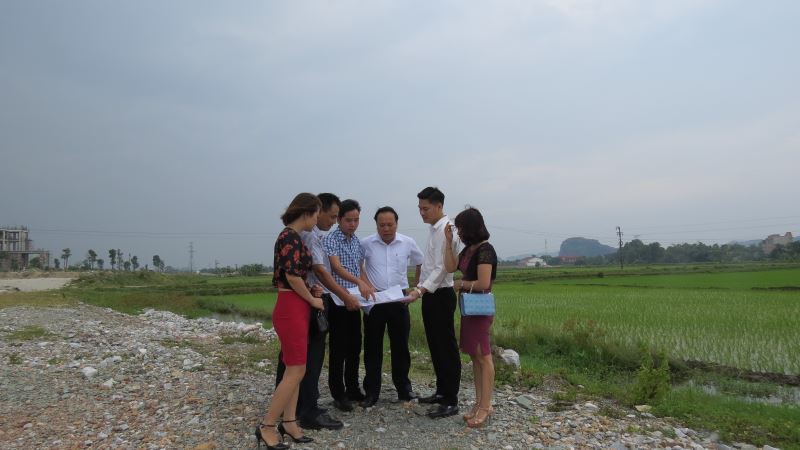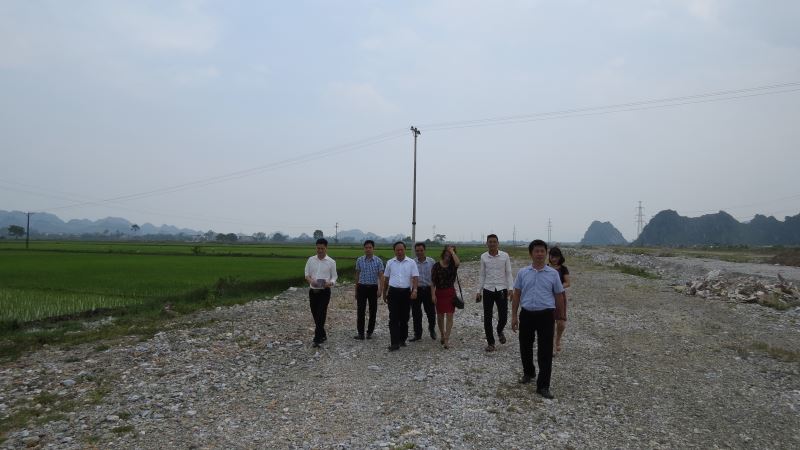 The delegation surveys on the status of the project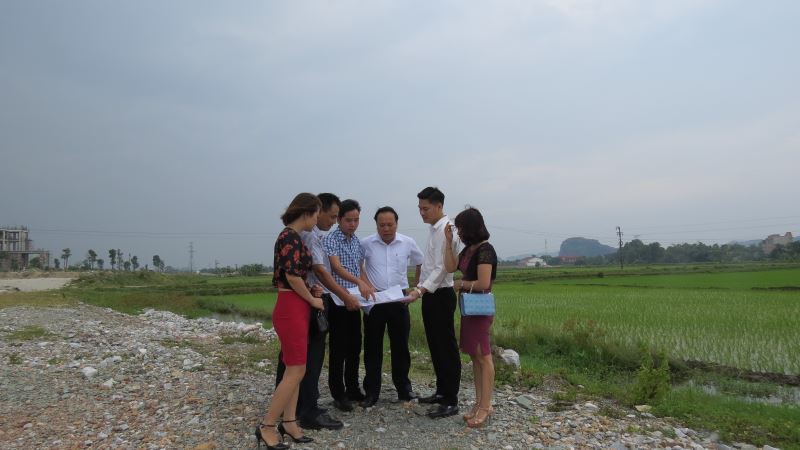 The paticipants exchange the planning ideas