Kosy Group appoints Deputy Financial General Director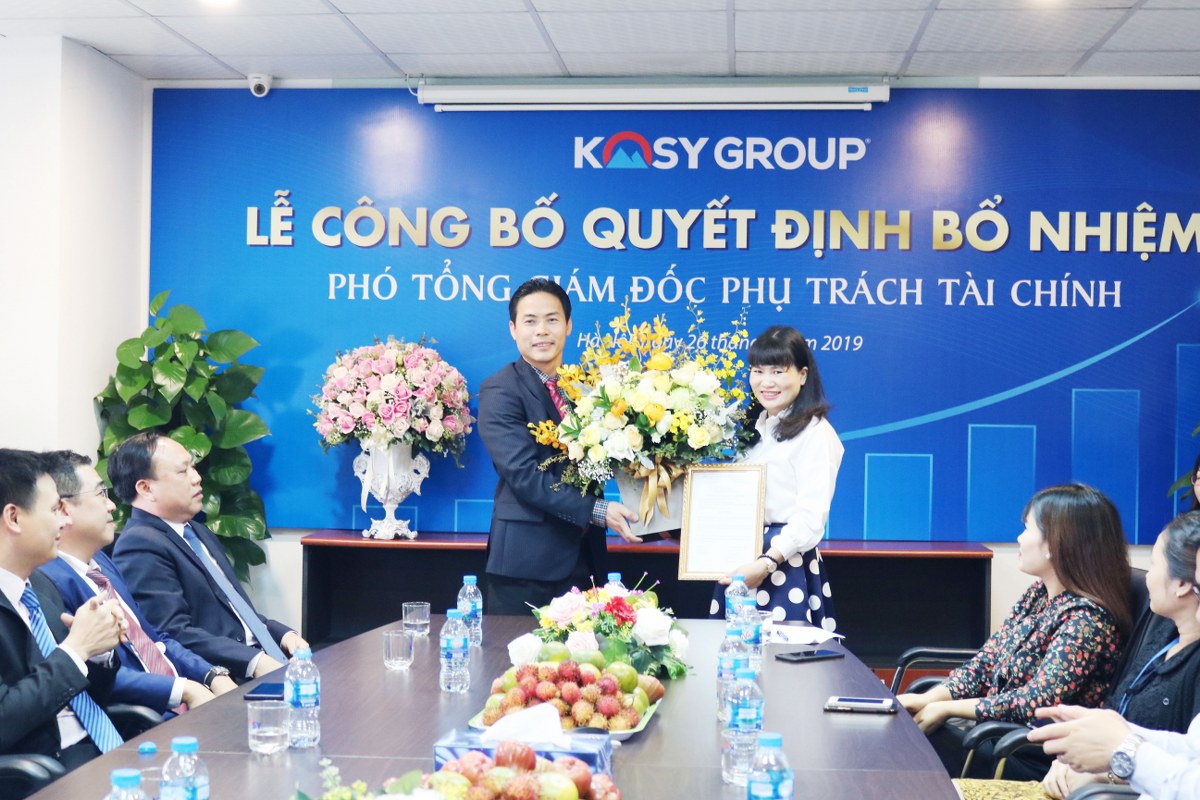 This is a very special event for Kosy Group when the supplementation of qualified and seasoned personnel holding the position of Deputy Financial General Director to strengthen the management apparatus and serve the deployment of strategic business development programs for 2019-2020 and strategic vision to 2025.
Established in 2008, through 11 years of establishment and development, Kosy Group has been affirming its position as a multidisciplinary group, operating in different fields such as real estate, construction, hydropower and renewable energy, etc. As a multidisciplinary Group, financial management is identified as an extremely important work, ensuring the lifeline for all activities of the Group.
Hopefully, in the new position, with experience, enthusiasm and straightforwardness in management and operation as well as her long-term knowledge and working experience available in financial sector, the New Deputy General Director will jointly work with the leadership of Kosy Group to grow stronger in the future!
Welcome and congratulate Ms. Nguyen Thi Mai, the new Deputy Financial General Director!!!!!