Nam Pac train of youth

The operators of the hydropower plant are so young but without any hesitation, they are willing to leave their family and friends for the Nam Pac train of youth.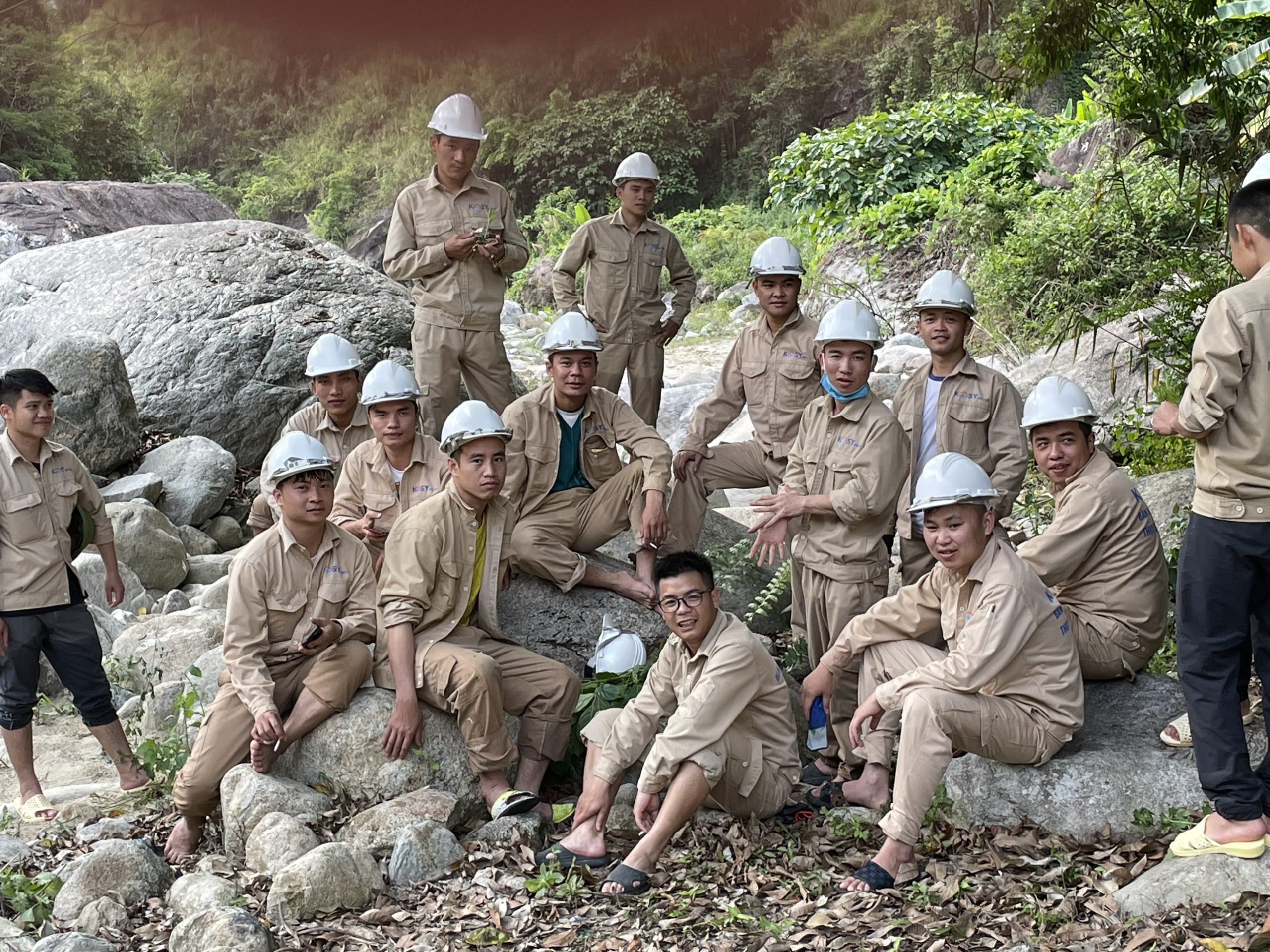 There is a beautiful time in one's life, it is called youth. A vibrant youth, a youth full of enthusiasm and passion, at that time, people live for their ambitions and devote themselves to the chosen career. And we Nam Pac young men are moving on such a youthful train.
Nam Pac Hydropower Plant, where we live and work, is a remote and isolated place, tens and hundreds of kilometers away from our homes. All surrounded by desolate, row on row of mountains, the green color of the trees, the sky full of sunshine, the infinite silience of the night. What is the loudest and most bustling in our feeling, is probably the sound of the operating machinery. At first, that peace could be seen as a separation from the vibrant world out there, making the new comers to Nam Pac a bit disappointed, then gradually they get used to it and suddenly fall in love.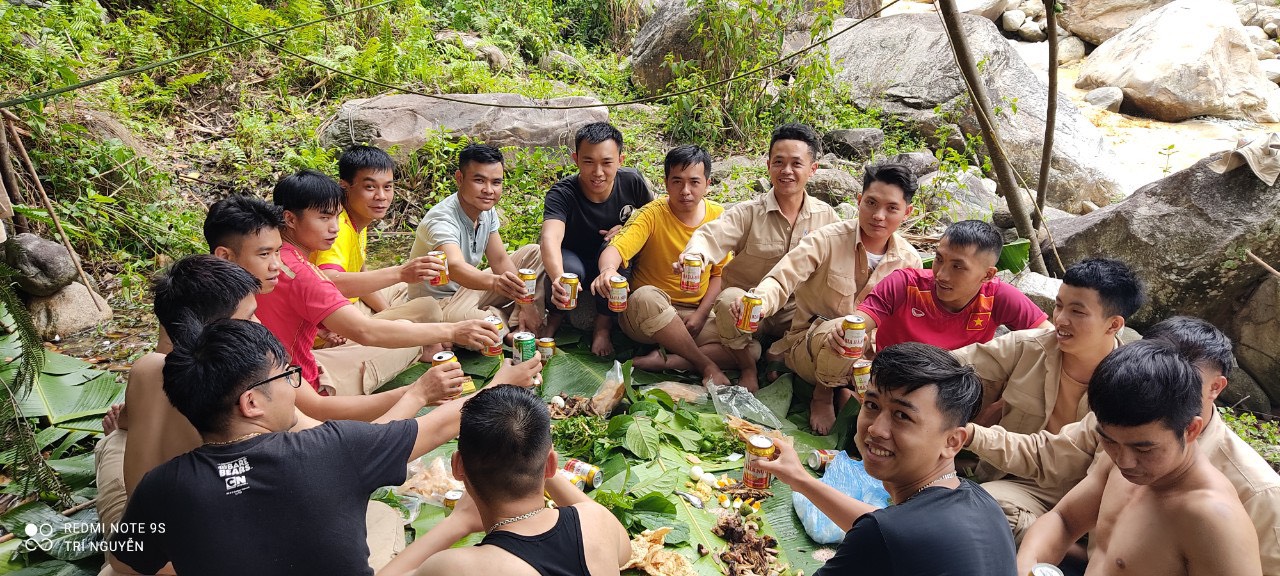 Located in the Northwest mountains, Nam Pac 1 & 2 Hydropower Plant is located deep in the precarious mountains, complicated and dangerous terrain. The start of sweltering summer days of May and June is also signs for the rainy season. For hydroelectric power, plenty of water is great fortune, everyone is happy. During these days, we are busier than usual. Beside water, floods bring many problems. Floods of soil and rocks have filled up all roads, rivers and reservoirs, we have to operate continuously all day and night; The sand often pile up, so every week we have to clean all day long, no matter rain or shine…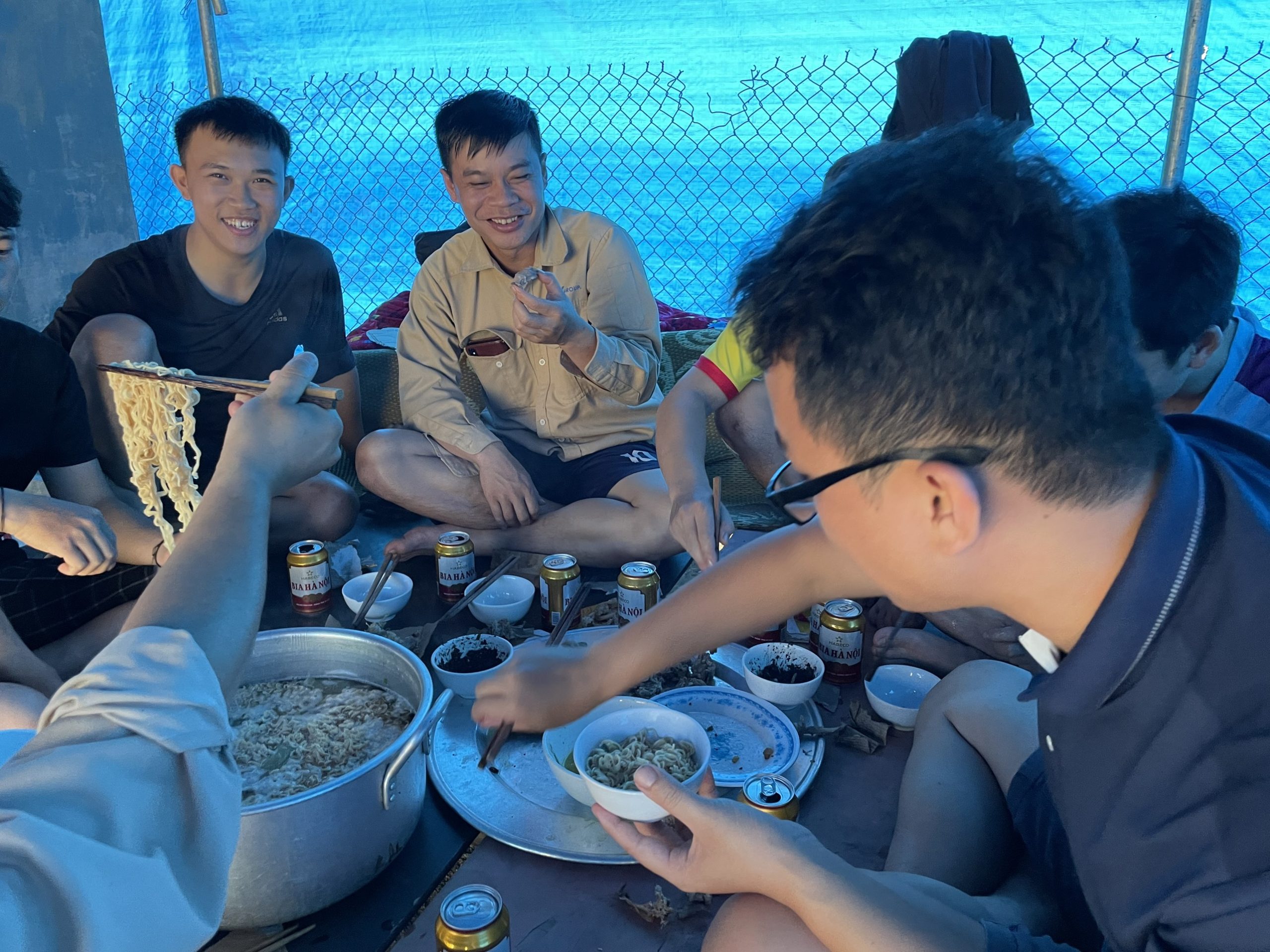 Sometimes Mother Nature gives us unforgettable surprises. Floods come suddenly without warning. There were some times, the water flooded the whole road, making it impossible for us to cross the bridge and return. On one side, several are hungry, looking at those on the other side holding a delicious lunch box, teasing each other with laughter. On those faces, we always see each other's smiles, a smile with a bit of helplessness because we can't do anything to help our teammates. Not to mention, after many night shifts, being so exhausted, all we want is just a good rest, but it is impossible because the flood water is too heavy. Then the roads were getting more and more rough, that made food supply always a big problem; Heavy rains for many days caused hand-washed clothes can't even be dried…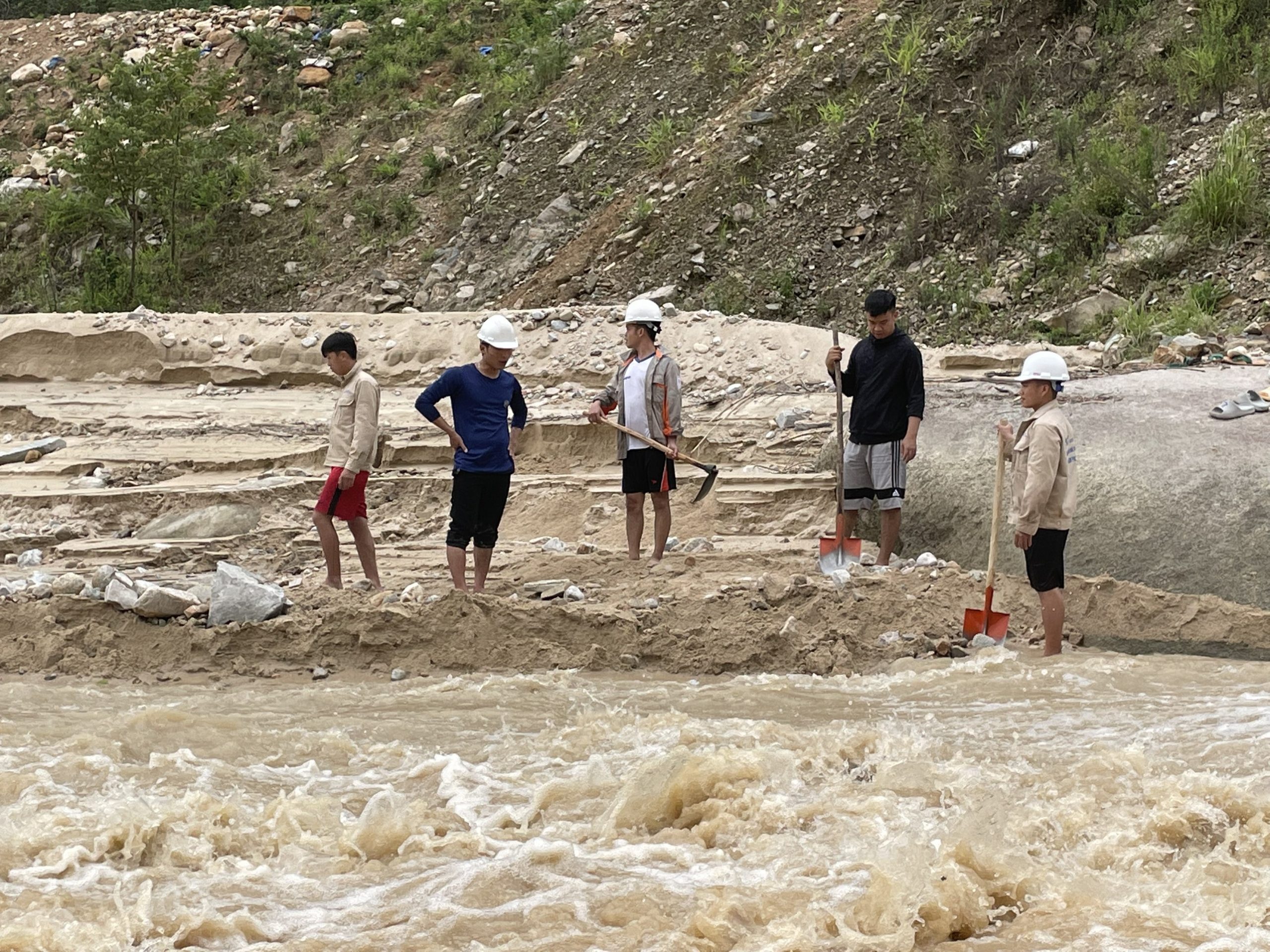 There are times, the young men of Nam Pac are really fatigued, then we have to lift our spirits and complete the tasks. We know our responsibility is great. We are not discouraged, together we create motivation and, care for each other, find joy and comfort at work. Although we know that more and more challenges and difficulties are waiting ahead, we always keep our own joy, the joy of our teammates, the happiness of being able to devote ourselves to the the overall goal of the plant. We understand that the efforts of the operators will contribute to lighting up the dreams of future generation, enlightening the hopes and beliefs of socio-economic development of Lai Chau province and the region.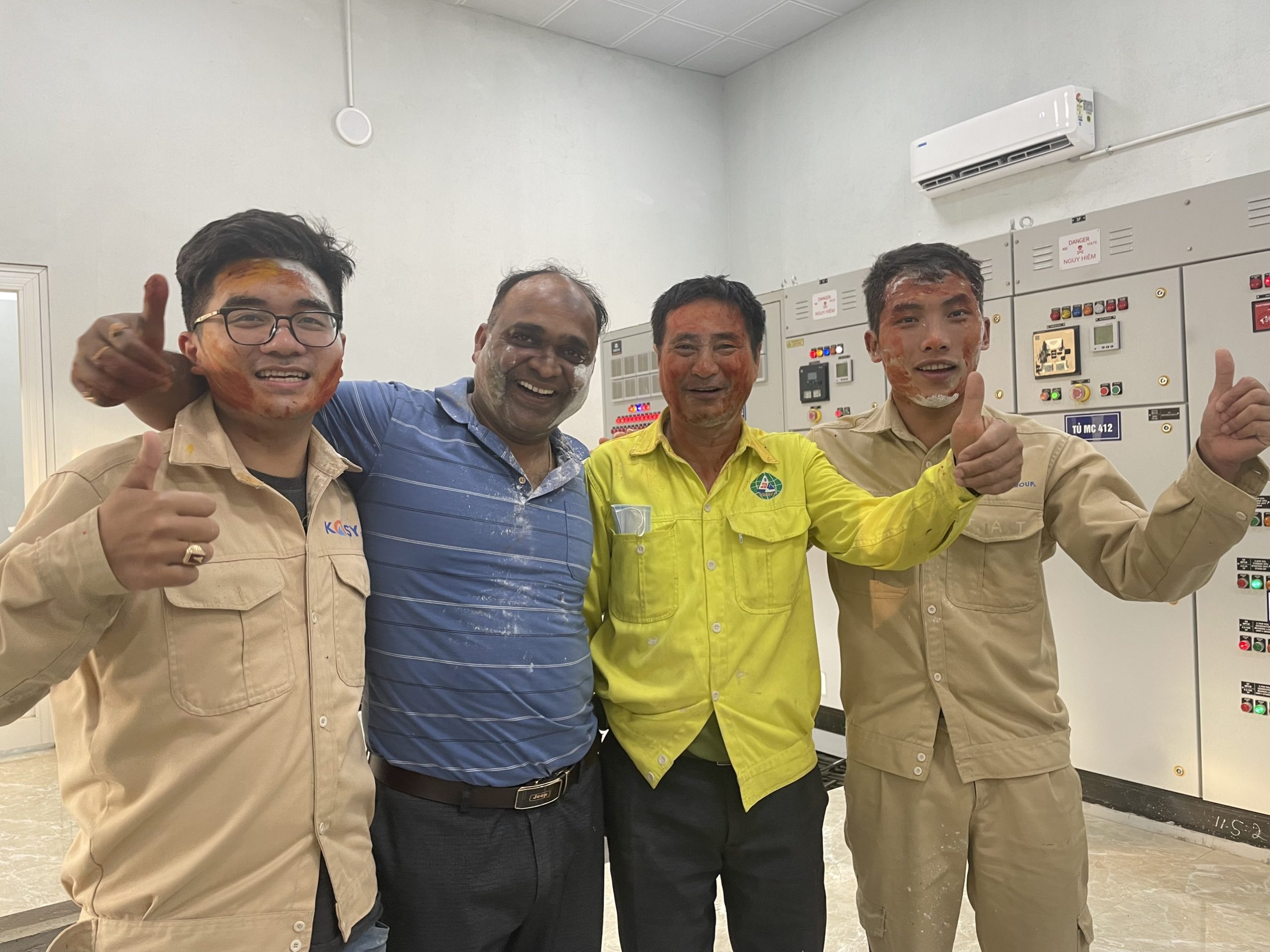 Nam Pac Hydropower Plant is not just a workplace. It is also our second home! Our efforts of the vibrant youth to contribute to a more beautiful homeland is a great honor.
Allow me to borrow verses from the story "A ticket to childhood" by writer Nguyen Nhat Anh to close these emotional lines. One day, we – the Nam Pac young men will look forward to a ticket to return to that train of youth:
"A ticket to my youth please
The seller replied: Today tickets are sold out."