Kosy people give strengths to the local people impacted by flood in Lai Chau

More than 100 gifts including necessities such as rice, instant noodles, and cash donations were transferred to the villagers of the villages of Mo (Mo village), Tach Sin Chai The villages of Ta Dang, Nam Cam (Sa Dè Phin), Sin Ho Vina (Sin Ho town), Nam Ngu – Nam Lo villages (Nam Tam commune).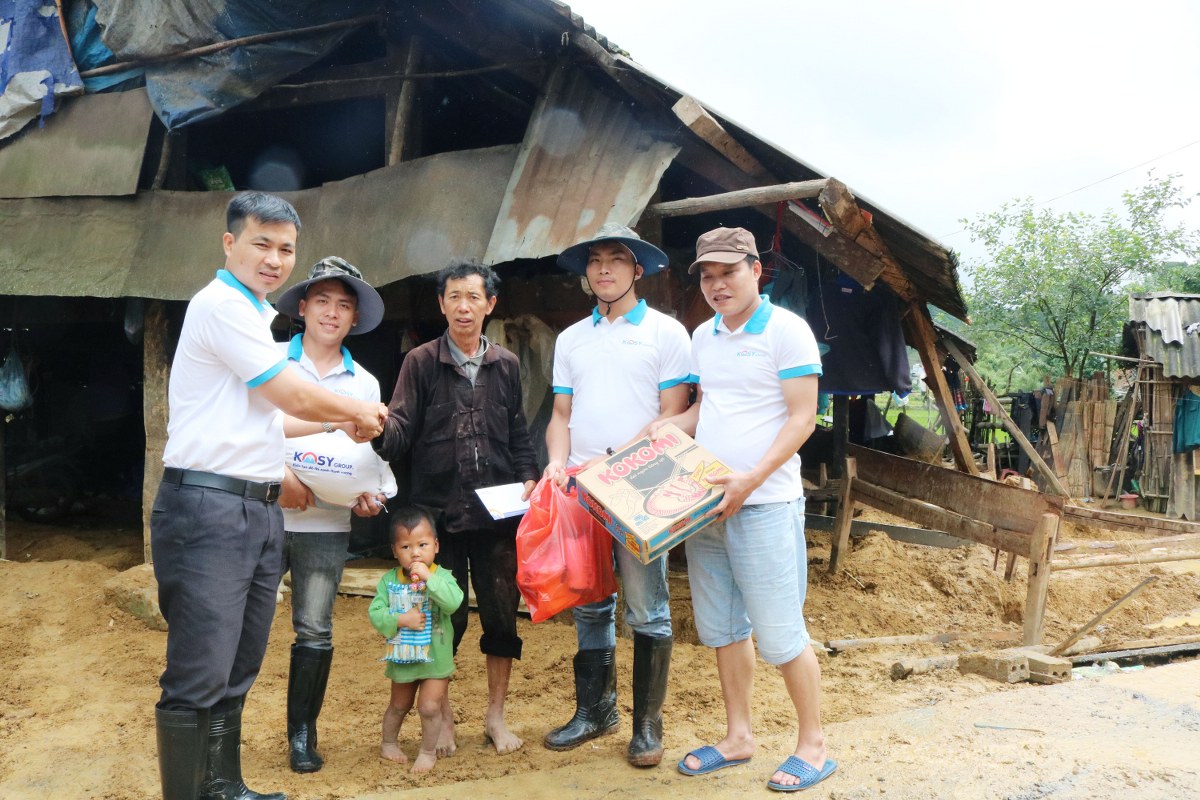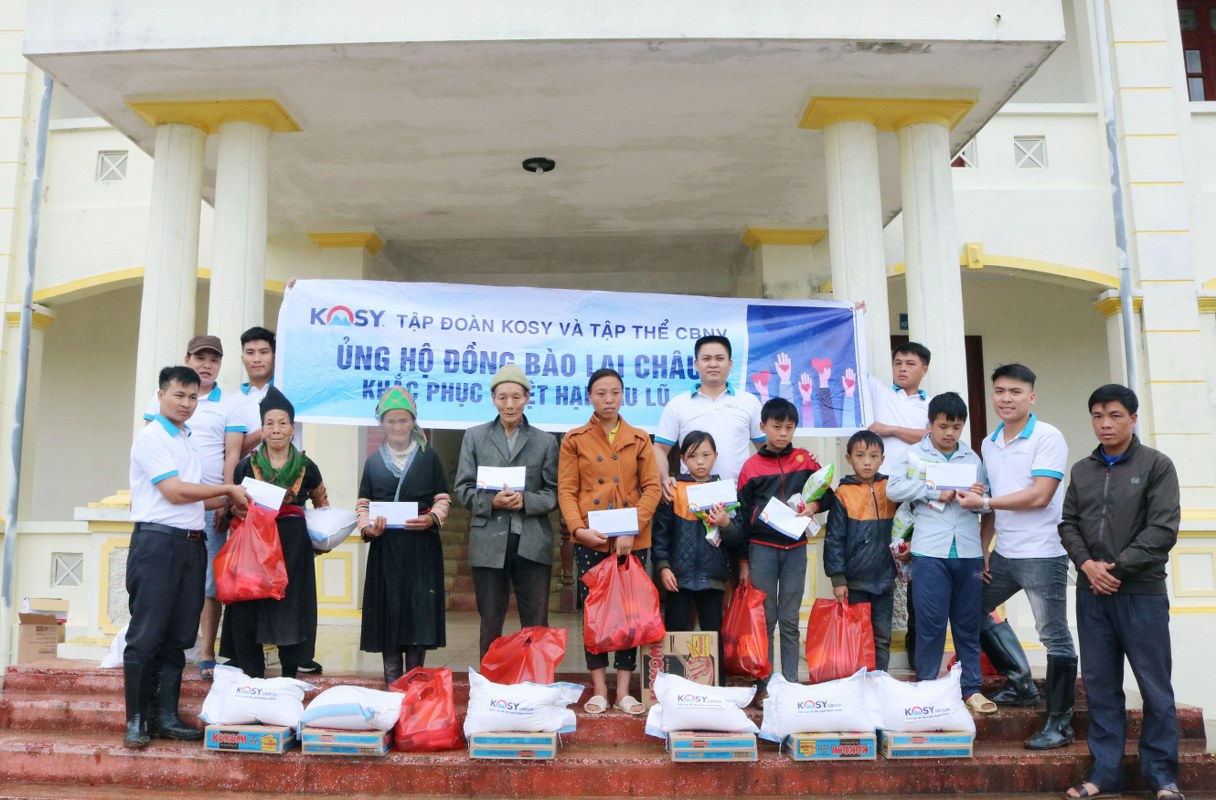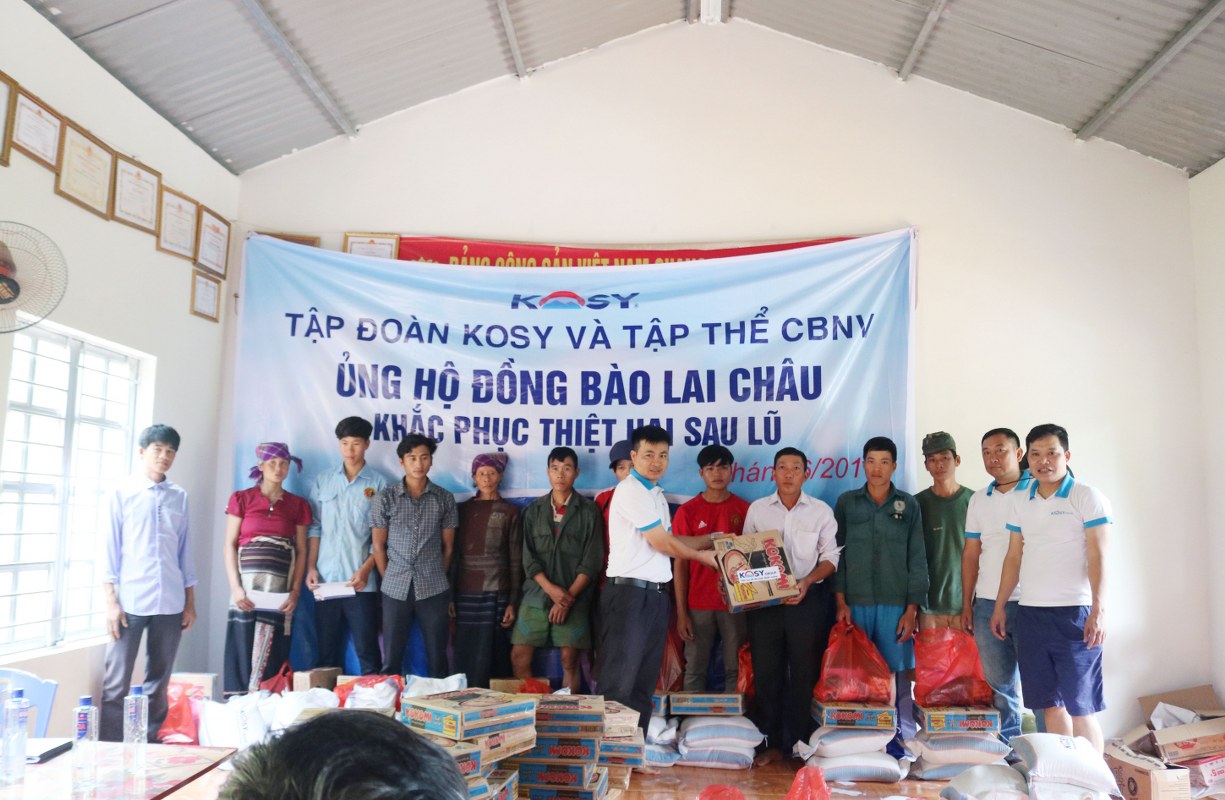 The dead, collapsed houses, property, crops are swept away by the flood. The eyes are confused, bewildered as not understand what has just happened, both the natural giggle of the children up to 3 with bare head, bare feet next to the house collapsed, crushed … All make anyone seeing can not hold the heart…
"Seeing such situation of fellow-citizens, feel sorry for them desperately! I hope this little hear of staff of Kosy Group staff – although not very much, but will partly help to help the people  settle down soon … – Mr. Nguyen Viet Cuong – Chairman Kosy Group said!
More pics of this event: