Summation meeting and year-end party 2011 at Kosy Company

The meeting took place at 8:00 at the Head Office of Kosy. Participants were leaders of Kosy Company and departments and staffs. MA. Nguyen Viet Cuong, Chairman/ CEO made comments as follows:
– The year 2011 elapsed with a lot of difficulties due to impacts of the global economic crisis on all social aspects. However, Kosy overcame difficulties and challenges by proper business strategies, each staff's capacity and determination and a solidary community for the set objective. Besides, the Chairman sent profound thanks to all staffs for efforts during past time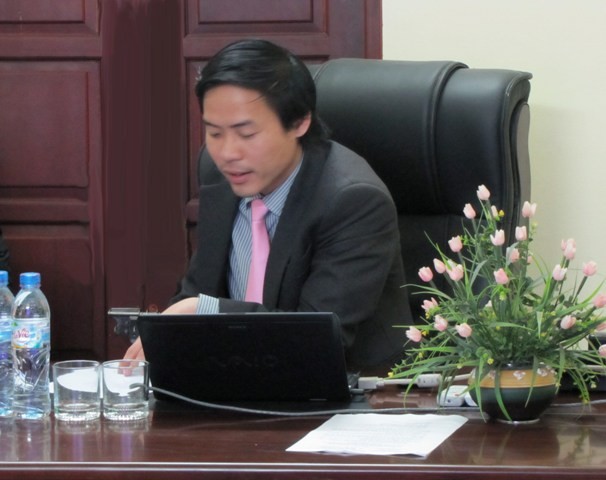 Mr. Nguyen Viet Cuong – Chairman/CEO of Kosy is chairing the meeting
– In 2011, the Company carried out corporate restructure. Its content consisted of focusing on key business lines; re-arranging personnel accordingly and further enhancing capacity of the staffs to meet increasing demands. Such restructure was to help Kosy overcome impacts of the global economic crisis, continuously maintain growth and create a new appearance and many good opportunities for Kosy.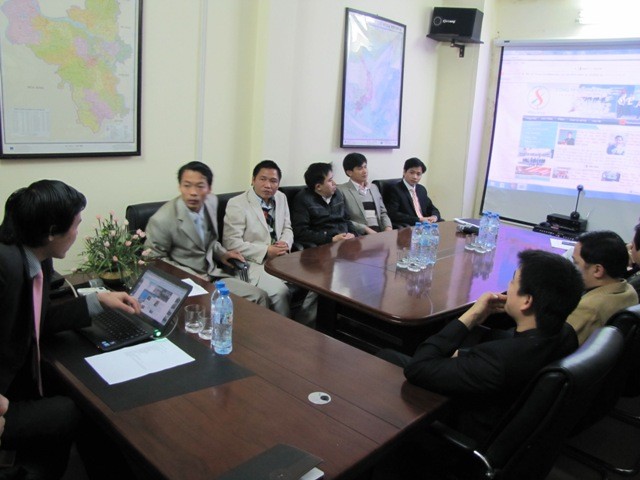 – As to personnel, the Chairman praised departments and individuals with excellent achievements and significant contributions to the Company. In addition, he expected all staffs must make more efforts to acquire knowledge, improve qualifications and management capacity and unit to obtain the set objective 2012 of fulfilling a large volume of works in the current economic context.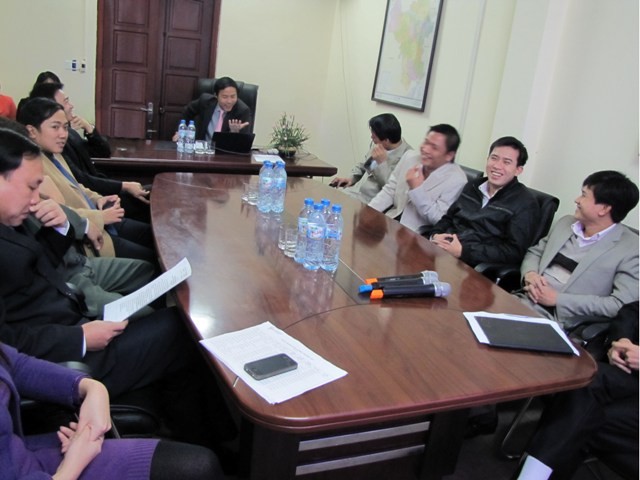 – Regarding Tet bonus, on a basis of evaluation and comments of the Reward & Emulation Board, most of the staffs would be rewarded with a value of 1 to 3 month salary. This would be really a great spiritual encouragement, especially in the current context of economic recession.
At the meeting, the Chairman/ CEO heard, thanked and answered questions, resolved aspirations of the staffs and then promised to make efforts for their trust.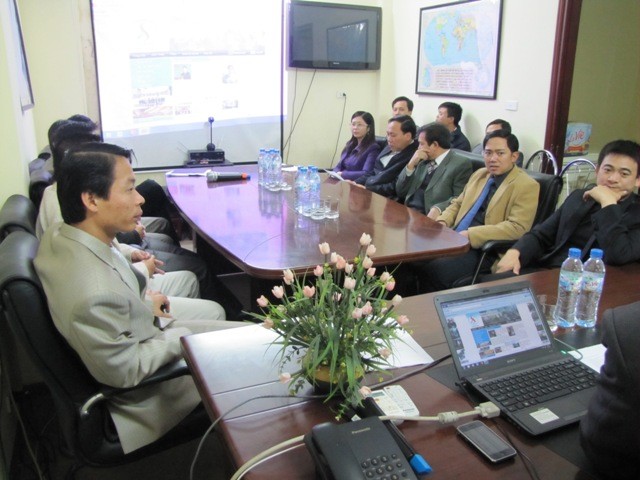 At the closing remarks, the Chairman sent the best wishes to all staffs and your family with health, happiness and success.
The meeting closed in joy and excitement. All seems to wait for a new year with new successes.
Then, a cozy end-year party was held with artistic performances..
Some photos at the party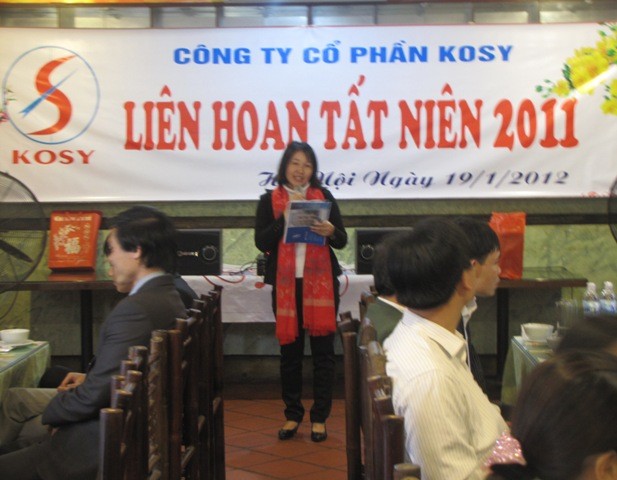 Nguyen Thi Phuong – {C}{C}{C}{C}{C}{C} Deputy Director of Personnel – Administration Department of Kosy JSC is delivering a presentation at the opening of the party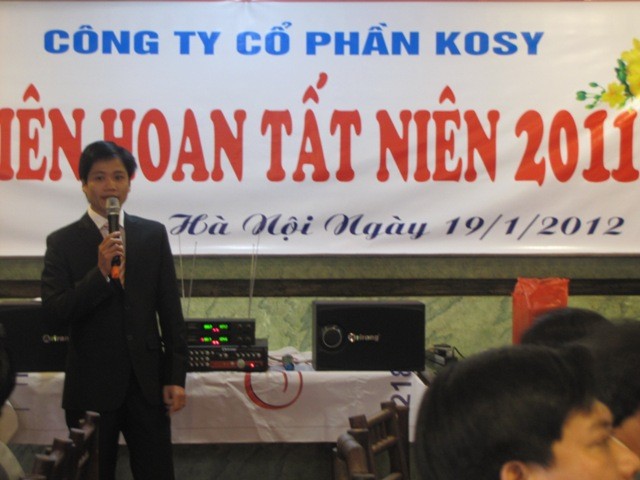 Mr. Nguyen Van Chinh – Deputy General Director of Kosy JSC is summarizing the Company's operations and development and thanking guests attending at the party