Kosy Group awarded 200 scholarships to poor students with good study results in Dien Bien province

Thanh Nguyen – Kosy News Reporter
For the purpose of supporting children in the highlands, last May, Kosy Group cooperated with Investor Magazine and Dien Bien Phu Newspaper to visit and award 200 scholarships to poor students with good performance in Phinh Giang commune, Dien Bien Dong district, Dien Bien province.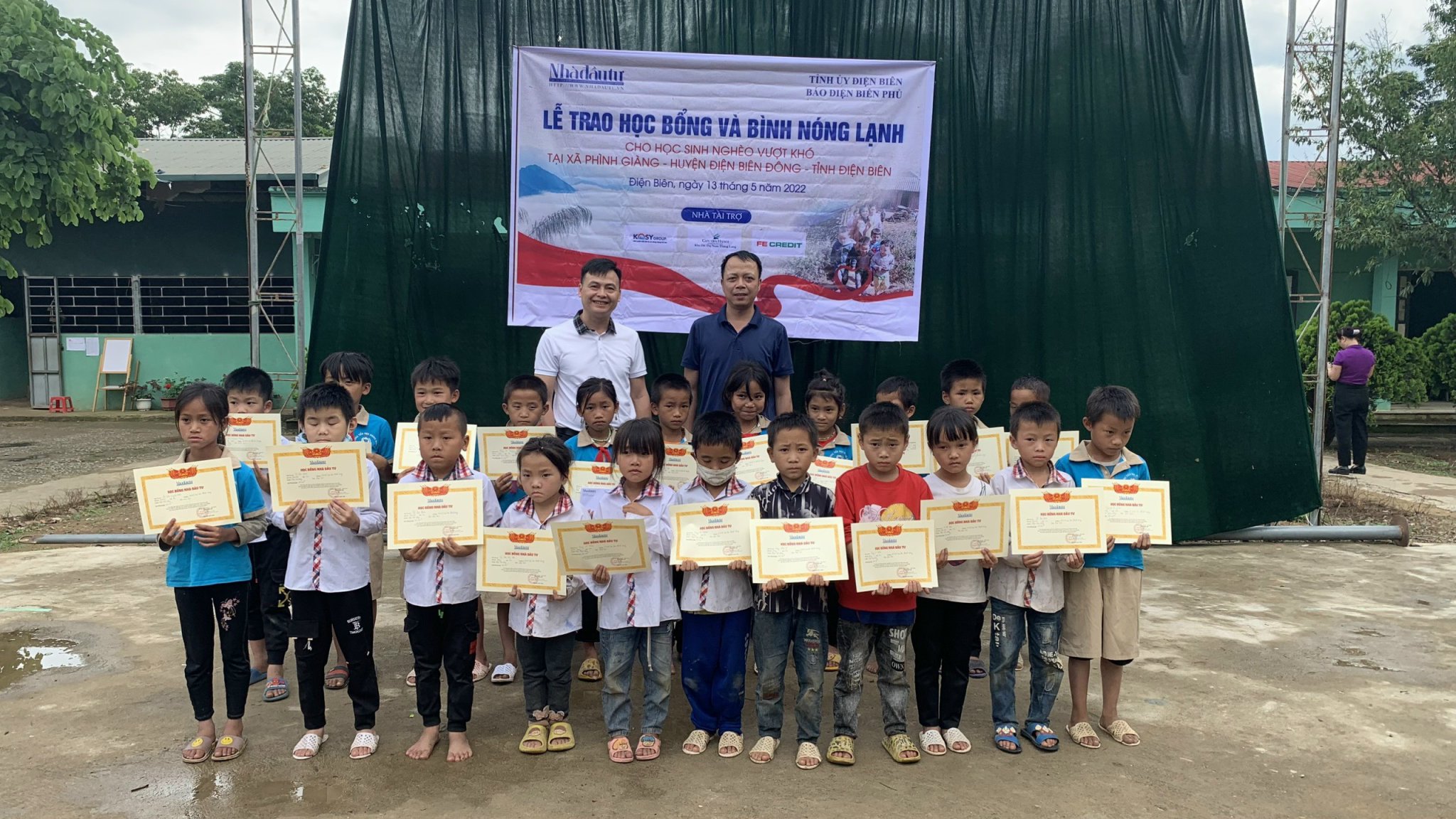 Dien Bien is one of the mountainous provinces with the largest number of poor households in the country. The terrain is wide, divided, and traffic is difficult, especially in the rainy season. This is also a locality where 21 ethnic groups living together, of which mainly Mong and Thai ethnic groups, most are poor with low educational attainment. Phinh Giang Semi-boarding Ethnic Minority – Primary School, Dien Bien Dong district is a particularly difficult school in Dien Bien province. The small highland school has inadequate facilities, 100% of the students belong to ethnic minorities, and their family economic condition is poor.
With the desire to encourage their spirit, allowing students to overcome difficulties and study well, on May 27, Kosy Group accompanies Investor Magazine and Dien Bien Phu Newspaper to organize a program presented 200 scholarships, each worth 500,000 VND to students of Phinh Giang Semi-boarding Ethnic Minority – Primary School and 15 water heaters for 3 schools in Phinh Giang commune.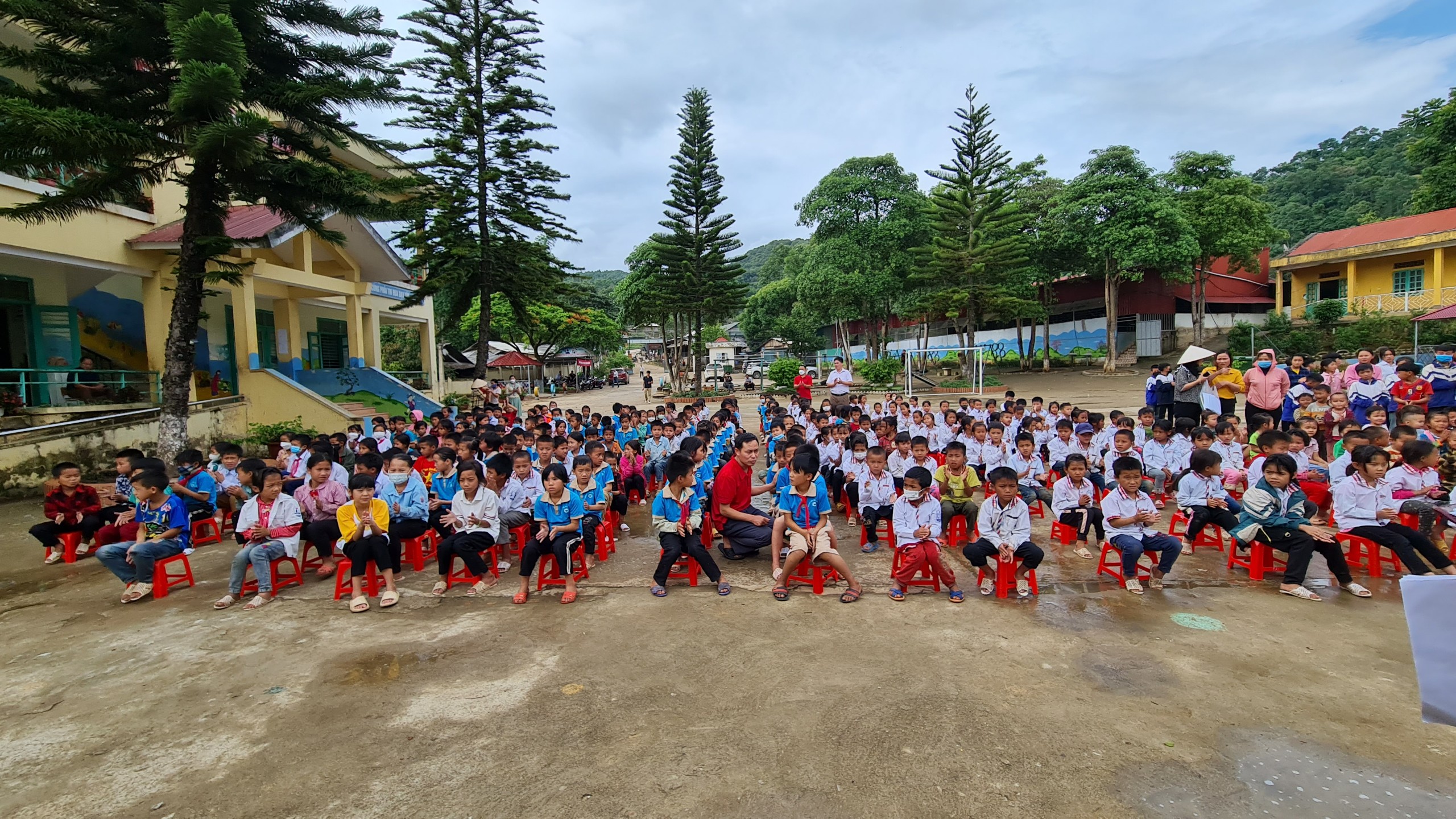 Sharing at the volunteer trip, Mr. Ha Sy Dinh – Deputy General Director of Kosy Group in charge of Hydropower projects expressed: "This program has great significance that help businesses accompany the press agencies to join hands sharing difficulties for remote areas. We hope in the future this program could be replicated in other schools as well, more gifts would be given to timely encourage students overcoming difficulties to continue their journey of knowledge accumulation, contributing to change the face of locality in the future."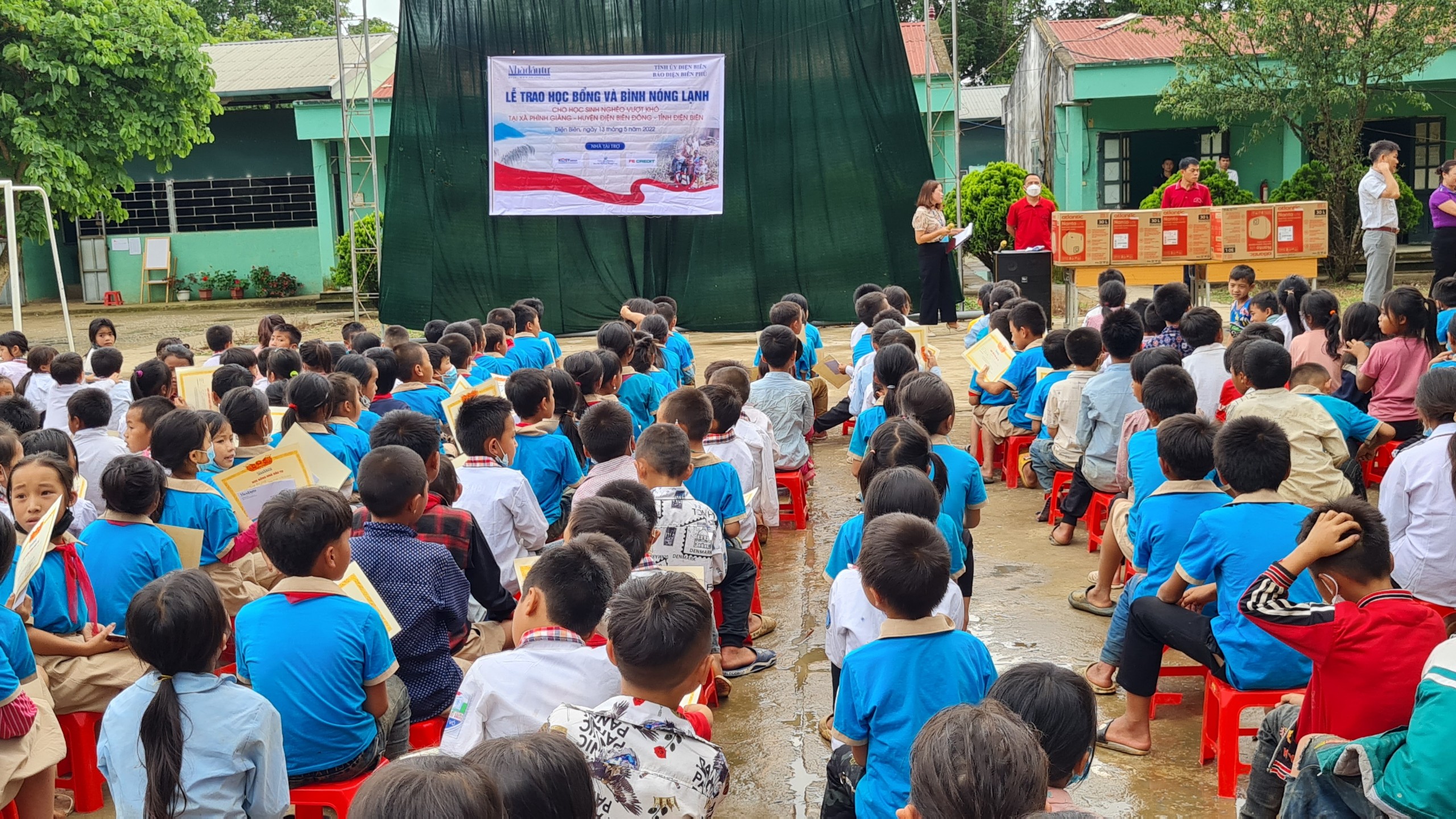 Responding to the heart of Kosy Group and the volunteer team, Mr. Nguyen Tien Thang – Head of Education and Training Department of Dien Bien Dong district said: "Each scholarship is a valuable source of spiritual encouragement and motivation. To provide each student more energy and confidence to overcome difficulties and shortcomings to realize their dreams and ambitions, to become a good person to society.".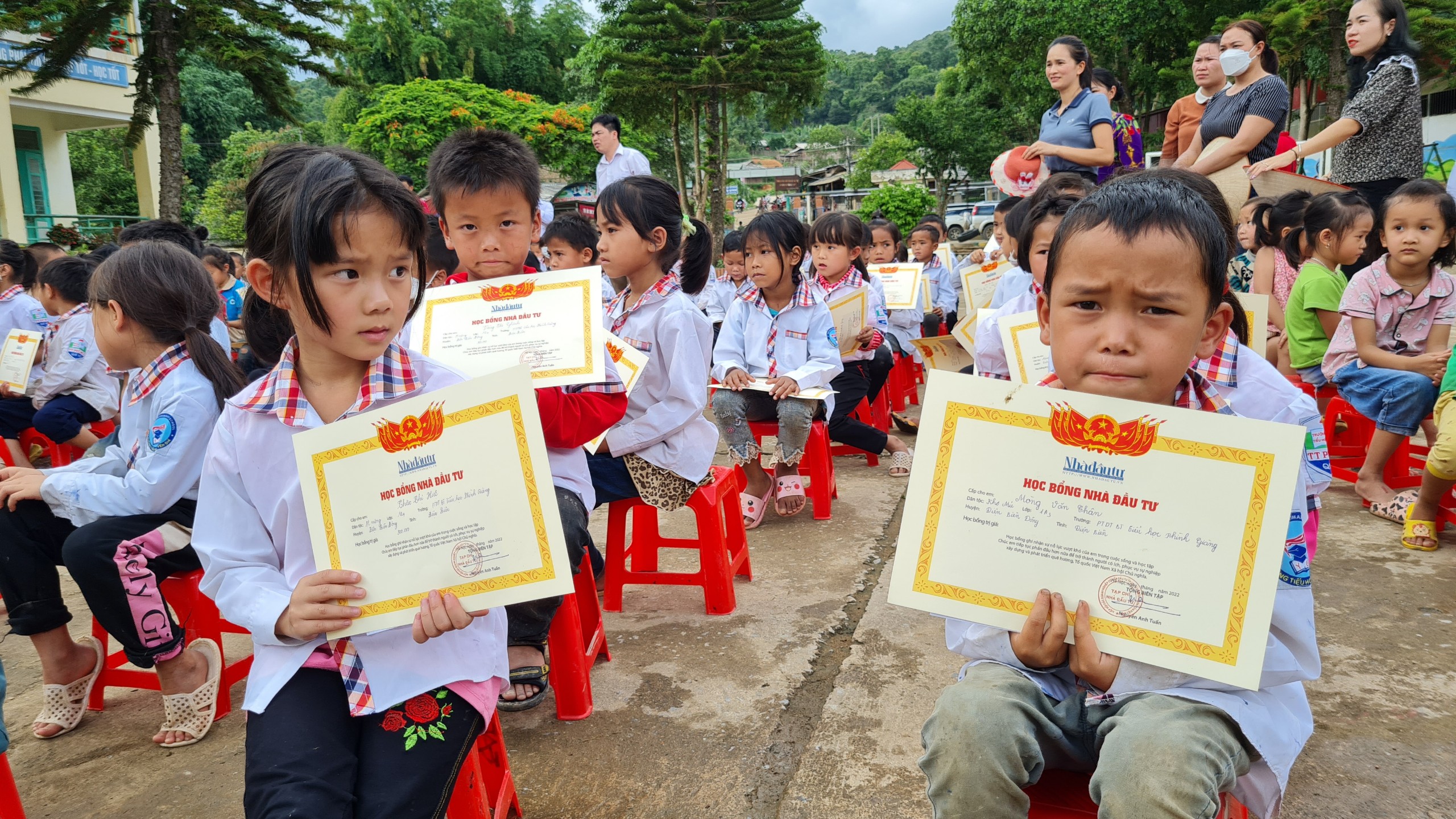 With the tradition of "Kosy members for the community", for more than 14 years of establishment and development, Kosy Group always upholds social activities and regularly conducts, organizes and participates in charity and social programs. In which, education is one of the areas of special interest, as it is the core of sustainable development. Many scholarships and computers for those overcoming difficulties have been hand-delivered by Kosy Group to poor students in remote areas. Projects aimed at improving the quality of education in localities are also interested in funding by the Group. That volunteering journey of the Kosy is continuously spreading to each employees, to different difficult areas throughout the provinces of Vietnam.