Kosy Group donates 2 tons of rice to poor households in Bac Lieu to celebrate Tet holidays

On the morning of February 7, 2021, Mr. Nguyen Manh Cuong – Vice Chairman of Kosy Bac Lieu Wind Power Project Management Board, representative of leaders of Kosy Bac Lieu Wind Power Joint Stock Company – a member unit of Kosy Group, presented Tet gifts for households under preferential treatment policy, poor households in Vinh Thinh commune and Vinh My A commune, Hoa Binh district, Bac Lieu province. This is also the locality where Kosy Group implements the Kosy Bac Lieu Wind Power Plant project phase 1 – with capacity of 40 MW.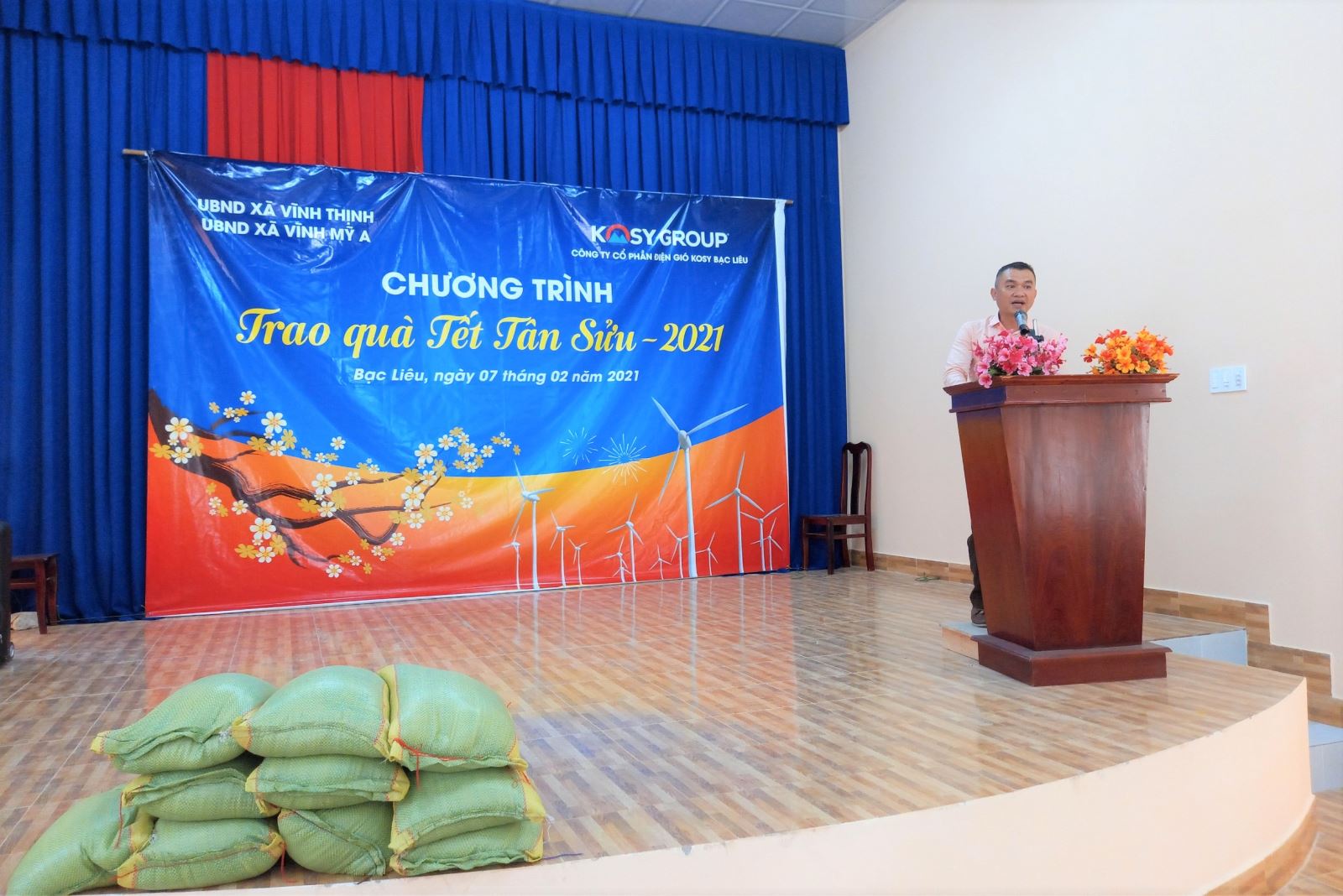 During the program, Kosy Group donated 2 tons of rice at 2 communes, equivalent to 200 Tet gifts to households, 100 gifts each commune. At the time when the Lunar New Year was approaching, the gift showed the spirit of mutual support, "the intact leaves protect the tattered ones", the concern of Kosy Group to the community.
Sharing about this activity, Mr. Nguyen Manh Cuong said: "We look forward to sharing with the disadvantaged people in the area where the Kosy Bac Lieu wind power project is deployed in the most practical way, helping them to have a warm and happy Tet holiday."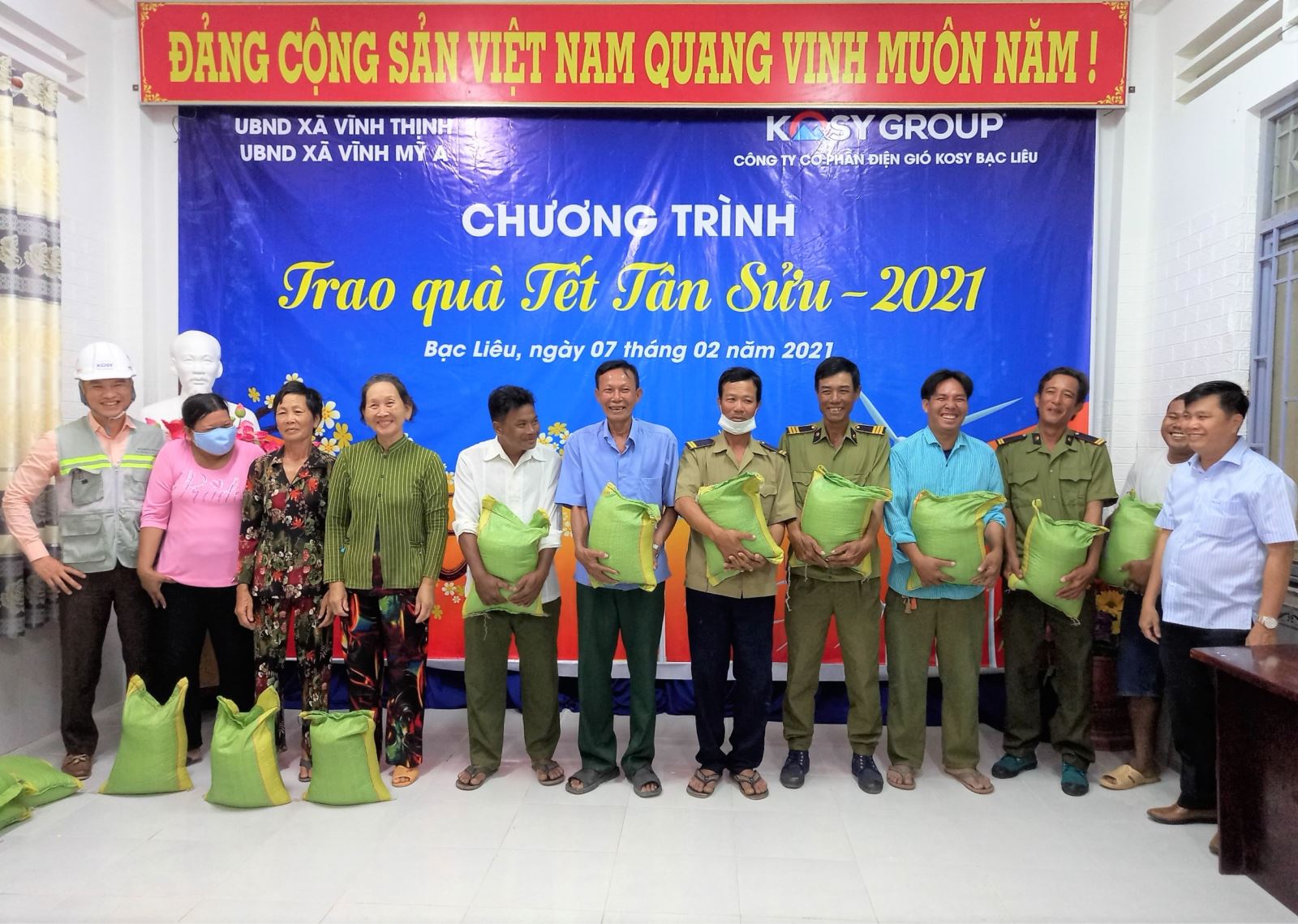 Mr. N.D.C, a resident in Vinh Thinh commune shared: "To us, Tet gift is really meaningful. It is not only a material gift but also the concern and affection of the enterprise to the local people. We hope that the Kosy Bac Lieu Wind Power project will be completed on schedule and put into operation soon, contributing to the enrichment of my hometown." In addition to giving Tet gifts to the poor, Kosy Group also sponsors activities on New Year's Eve in Hoa Binh district.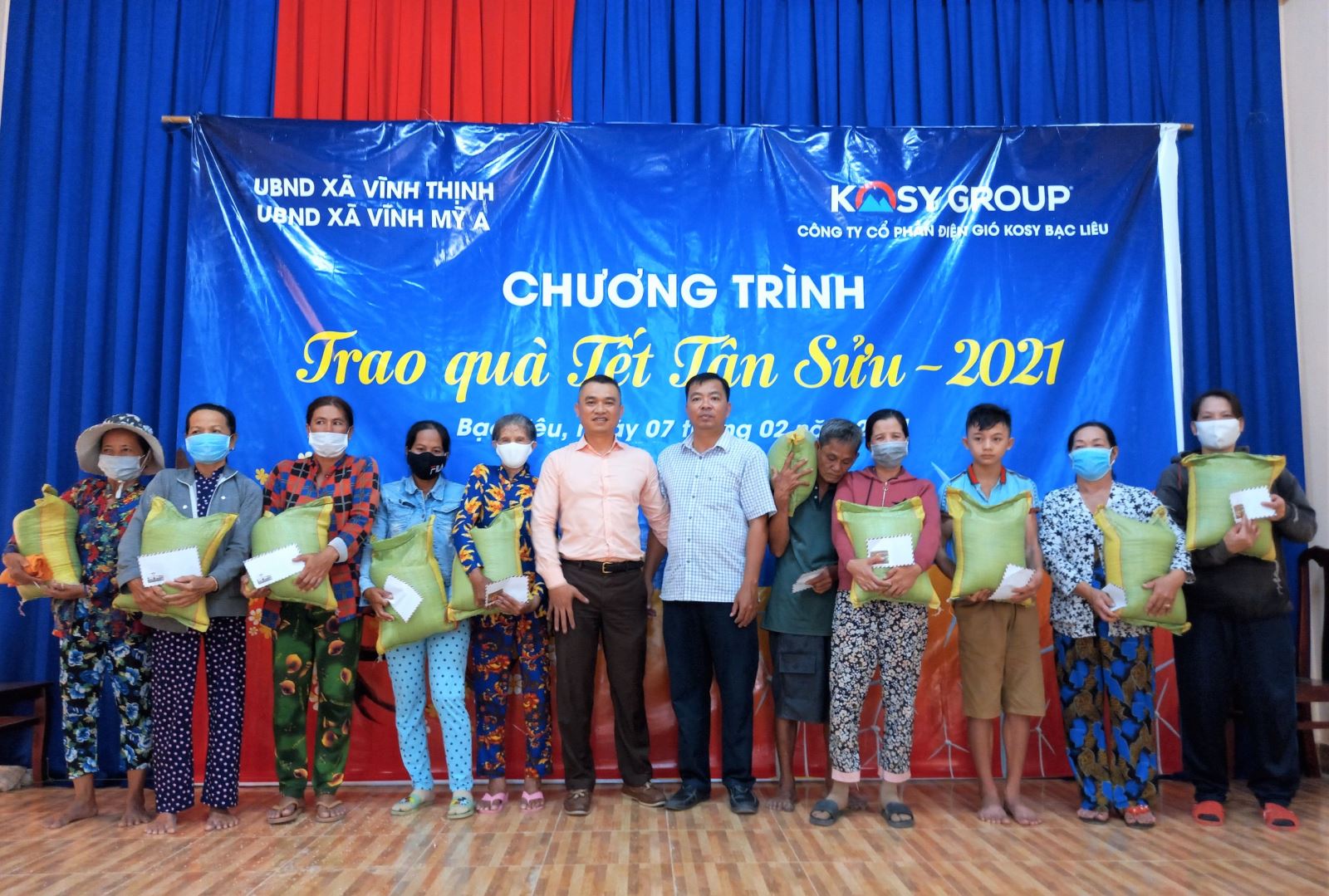 Bac Lieu is a locality where Kosy Group is implementing the Kosy Bac Lieu Wind Power project phase 1, with capacity of 40 MW. In the coming time, Kosy Group will continue to implement phase 2 and phase 3 of the project, bringing the total capacity to 200 MW, contributing to the implementation of the strategy that by 2025, Kosy Group has 500 MW of hydropower, wind power, solar power to generate electricity, connect to the national grid. In addition, Kosy Group is also implementing an urban real estate project in ward 8 – with scale of 123 hectares and a number of other projects…
With 13 years of establishment and development, Kosy Group attaches special importance to the culture of "Kosy people for the community". Over the years, Kosy Group regularly organizes charity and social security programs such as construction of electricity works, roads, schools, stations, cultural houses, etc. in many disadvantaged areas of the country, give gifts for poor children in the highlands, help in extremely difficult situations, unfortunate lives, participate in humanitarian blood donation to save lives…