Kosy Group employees are excited to participate in the naming contest for the new general contractor company

In order to expand the scale and field of operation, the Board of Directors of Kosy Group decided to establish a new general contractor company with the vision of becoming a large-scale, prestigious and branded company in Vietnam. At the same time, the construction of urban areas, hydropower projects, wind power projects, solar power projects and domestic construction works will be the mission undertaken by this company.
In parallel with the establishment decision is the launch of all Kosy Group employees to participate in the naming contest for the new general contractor company with attractive prizes. However, the naming "problem" has many conditions and standards set forth, which is an extremely interesting intellectual challenge for the employees of the Group.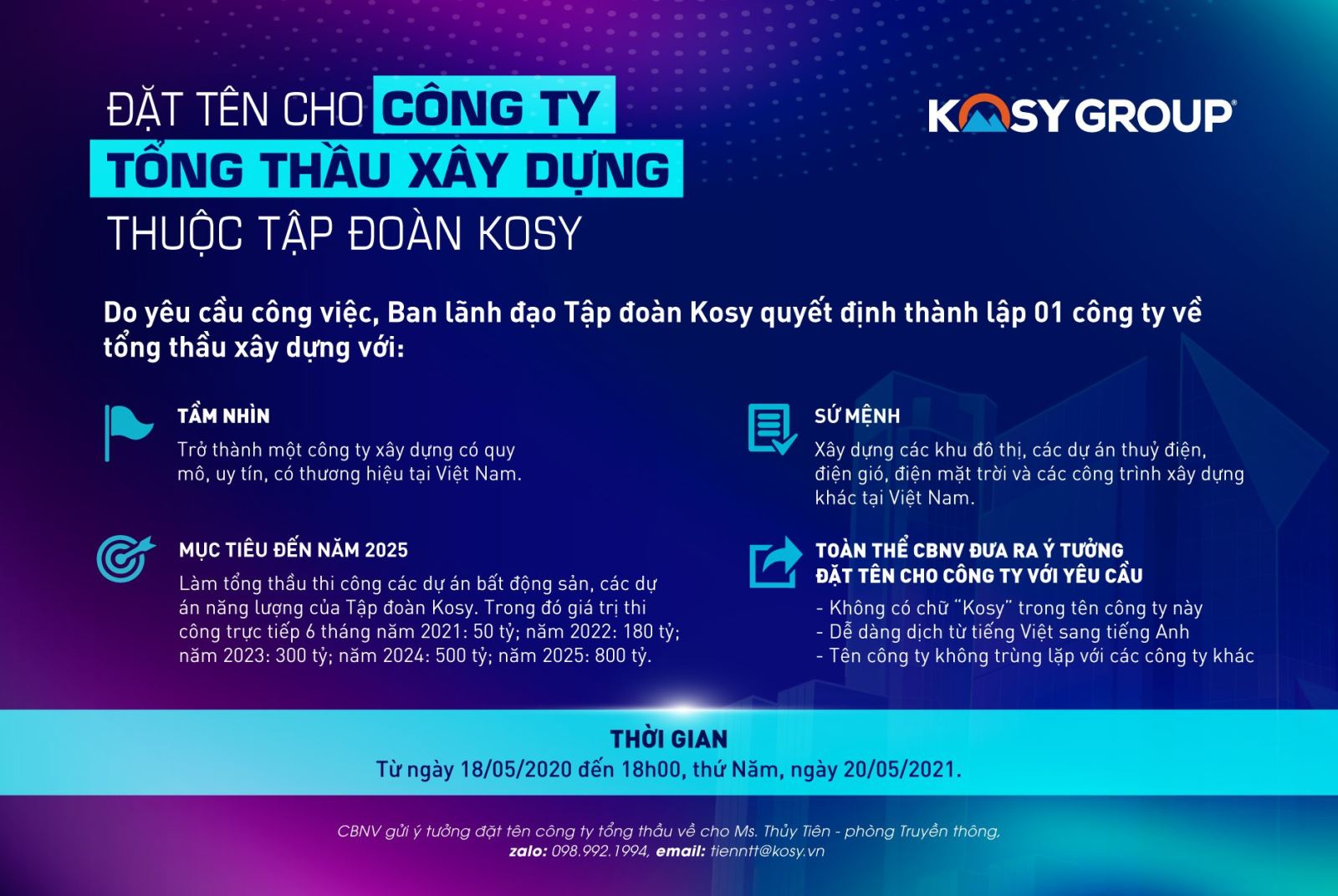 As soon as it was launched, the contest organizers continuously received "storms" of emails sending unique creative ideas from employees. It seems that this challenge does not make it difficult for the participants. The attractiveness of the contest was pushed to the climax when the prize was increased from 05 million VND to 22 million VND for the person with the selected company name. This is considered as a "push" to attract the attention of the Group's employees.
Summarizing the contest, the Organization Board received 154 ideas. Each naming idea has a different meaning, color and personality in the thinking of individuals and organizations, but they are all associated with the theme of the contest and towards the Group's common goal of finding the name suitable for new general contractor company. That has shown the enthusiasm, creativity and response to the internal movement of all employees of the Group.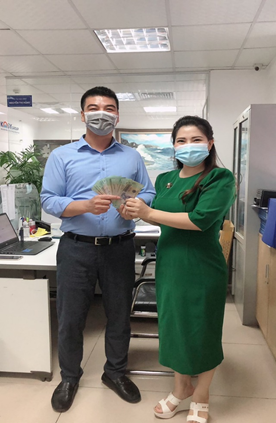 Before hundreds of unique ideas, the evaluation of the Board of Directors is extremely difficult but interesting. After ensuring correctness and fairness, the Board of Directors announced the official name of the new construction general contractor: KSCONS Construction Joint Stock Company. Regarding the meaning of the name, KS is Kosy, CONS is Constructions, ie the construction general contractor of Kosy Group. Accordingly, the stock code is KCS. In particular, this name does not coincide with the name of any previous unit. With this unique idea, Mr. Nguyen Tien Nam – the Group's Chief Financial Officer won the award and received a "rain" of bonuses in greetings from the departments.
The head of the Group said that by 2025, KSCONS Construction Joint Stock Company will be the general contractor for real estate projects and energy projects of Kosy Group. In which, the direct construction value is 50 billion in 6 months in 2021, is 180 billion in 2022, is 300 billion in 2023, is 500 billion in 2024 and is 800 billion in 2025.